Business Background Helps New Venture Capital Association Chief
For a guy who isn't even using the college degree he earned, Ara Topouzian is doing pretty well.
Topouzian, who graduated Wayne State University with a degree in journalism, instead walked a path into the business world and has found success along the way.
Topouzian took over as the executive director of the Michigan Venture Capital Association in March, following an economic development career that has taken him to the Farmington community, Novi and Troy.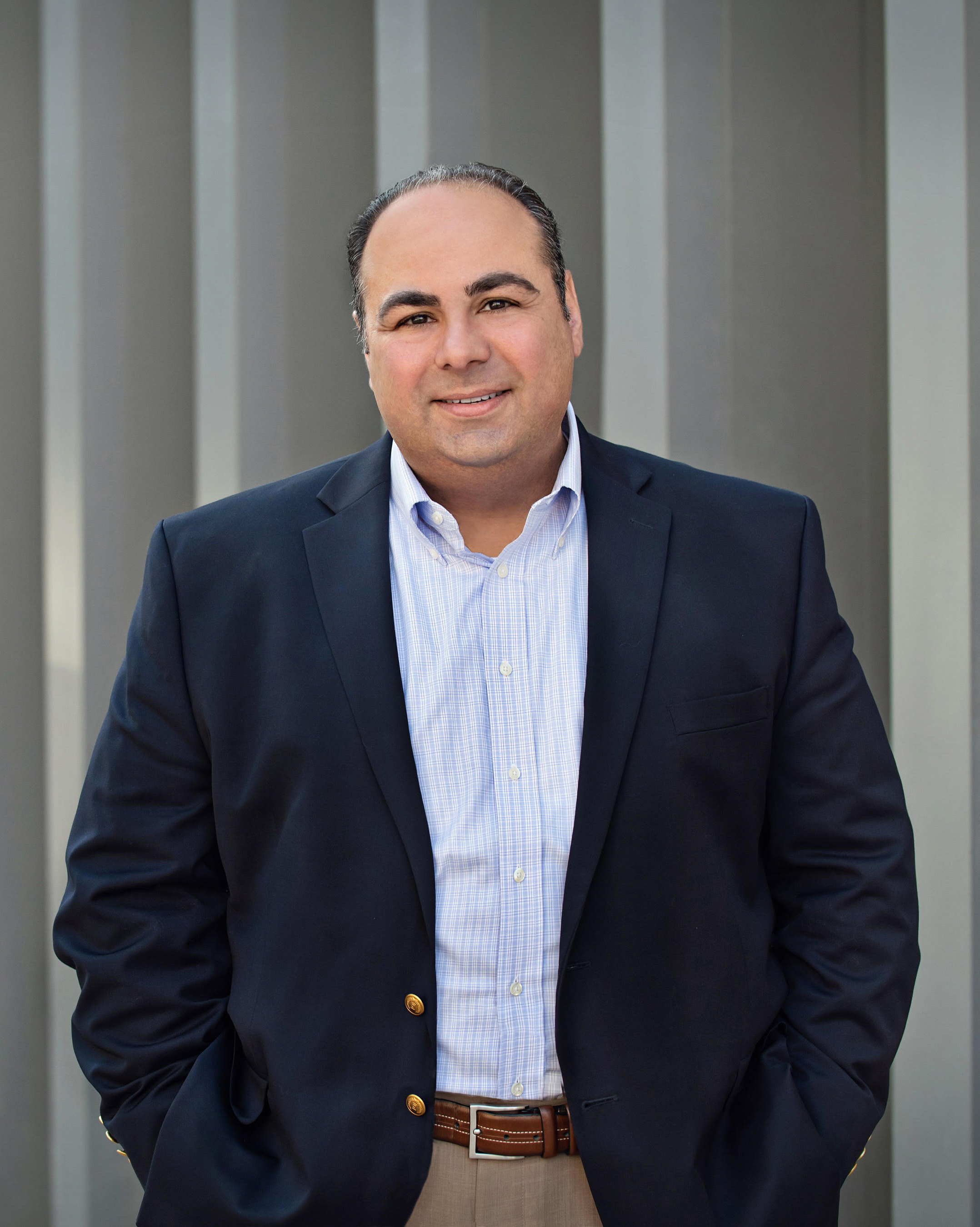 ARA TOPOUZIAN
EXECUTIVE DIRECTOR,
MICHIGAN VENTURE CAPITAL ASSOCIATION
"I found a couple of things interesting about this position," said Topouzian, who was hired away after six years leading the Troy Chamber of Commerce. "It's still working with the business community, which I love doing. I can utilize some of my economic development experience, and it's running an association. Those are three things I do well."
Tony Grover, the managing director of Ann Arbor-based RPM Ventures, agrees those are things Topouzian does well. Grover, the immediate past chairman of the MVCA's board of directors, was part of the hiring team that brought Topouzian aboard.
Grover said Topouzian's experience both in Novi and Troy were significant factors in his hiring.
"He's worked with a diverse membership, from small retailers to Fortune 500 companies," Grover said. "He understands these startups … as part of an economic engine, and how it can strengthen and diversify the state's economy."
According to its website, the MVCA's vision is to increase the amount of capital and talent available to venture and angel investors so we can fund Michigan's most innovative entrepreneurs and work closely with them to transform breakthrough ideas into new companies and industries that drive Michigan job creation and economic growth.
According to Topouzian, there are 27 different venture capital firms in Michigan, with total capital under management of some $3.7 billion. Venture capital, he said, is "money invested in high-tech, high-growth companies."
Venture capital firms are companies, Topouzian explained, interested in areas such as the life-science and health fields and IT software development.
"Firms help entrepreneurs who are too early in their development to be able to get traditional funding from banks," Topouzian said. "(VC firms) go in early with these startup companies and help provide capital for them."
The MVCA's mission, according to Topouzian, is primarily to be an advocate for the venture capital industry, maintaining a variety of investment data, advocating for policies encouraging innovation and growing and sustaining a "vibrant and resilient venture … investment community," according to its website.
Topouzian called it a "trade organization of sorts," advocating for increased funding and "telling the success stories. That's something we've done a bit, but we could do more of, how venture capital affects the entire entrepreneurial ecosystem.
"It's not just banks, and it's not just economic development dollars," he added. "These venture capital firms, in my opinion, play a very important role in helping seed these companies."
Topouzian was hired in March, and admits there's a learning curve. The appointment followed his time in Troy. But his career started with his own small business in the Farmington community, where he first got involved with a chamber of commerce.
At first he just joined the Greater Farmington Area Chamber of Commerce, but ended up running it for 10 years, he said. He moved from there to shepherd economic development in Novi, where he spent seven years before moving on to Troy.
"My entire career has been working with the business community," he said. "What makes me feel good is a success story and helping business grow. If you've got a successful business, they're going to put money right back into the community, and that's important."
Statistics suggest venture capitalists like Michigan. According to Topouzian, there is some $385 million in venture capital invested in 61 Michigan startup companies. For every dollar spent in Michigan, Topouzian said, some $7.85 comes in from out of state.
"What it says is there is interest coming in from out of state," Topouzian said. "But it also says there's not enough money here. We need more funding."
To help find it, Topouzian said the MVCA does "a lot of different things," including the production of guides such as the Michigan Entrepreneurial & Investment Landscape Guide, a compilation of venture capital firms, and the MVCA Research Report, a comprehensive statistical look at the venture capital landscape in Michigan.
Grover said research like that is critical.
"The data generated in the annual report – I don't think there is anything that compares, except maybe the national research report," Grover said. "The MVCA has been a good, strong partner."
Topouzian said the other way the group advocates is by telling success stories to legislators and to in-state and out-of-state venture capital firms. He said those stories are "important to tell" because most likely "they were venture backed."
"The end result is these firms invest in entrepreneurs, and this could result in the next cure for something, or maybe it's mobility or a new software development that will make our lives a lot easier," Topouzian said. "By encouraging entrepreneurs to develop their product, the hope is they're going to stay here and that they're going to grow their business here, which means the talent will stay here."

Michigan Venture Capital Association
303 Detroit Street, Suite 105

Ann Arbor, MI
734-369-4632