Local Business News Briefs
Local News | Local Business | Local Updates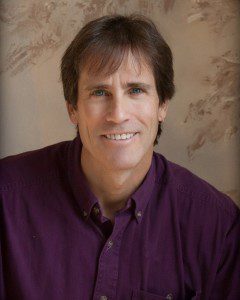 Bill Albert marked his fifth year as a realtor by joining Sellstate Select Realty Inc.'s Mooresville office. His career started in Wilkesboro, before moving on to Mooresville.
Sellstate, he said, has the technology to make buying and selling a home easier.  We offer clients extensive neighborhood reports and excellent marketing when selling a home.
He represents buyers and sellers in a 60-mile radius around Charlotte, including Huntersville, where, he said, real estate business is booming
Bill Albert can be reached by phone at (704) 526-8382, by email at walbert46@gmail.com or online at beactiverealty.com.
Complete News Articles
By Honey Murray Local Business News Troy resident Kathryn Murphy chuckled as she recalled the frustration of trying to talk on – and arrange repair for – an iPhone that had been grabbed and thrown by her 2-year-old. " 'Please, Katie,' " my dad would say during our calls that were full of static and awful sound quality. 'Please take your phone somewhere and get it fixed, so we can have an actual conversation!' " "I'm a working mom with two toddlers," Murphy explained. "I'd already been to my service provider for a repair that didn't succeed too well. So, I was trying to get by, and I didn't want to be without my phone again." But when Murphy noticed the gleaming, new uBreakiFix electronic device service location in her neighborhood, on Crooks Road near Big Beaver in Troy, Mich., she decided to stop in and attempt another repair. "The store was welcoming and spotless," Murphy said. "I was helped by a very friendly and sympathetic tech guy, who said they'd have my phone ready, hopefully, by the end of the day. Two hours later, my phone was fixed!" Kathryn added:  "I'd been ready to just buy a new phone, so they saved me hundreds of dollars!" The uBreakiFix business in Troy is one of five company locations to open in Metro Detroit during the past 15 months. And owners Drew Lessaris and Matthew, Ron and Joyce Harb have plans to expand into Macomb and Wayne counties, Brighton, Ann Arbor and Flint over the next two years. "I'd been looking for a business venture for this Detroit area," said...