Local Business News Briefs
Local News | Local Business | Local Updates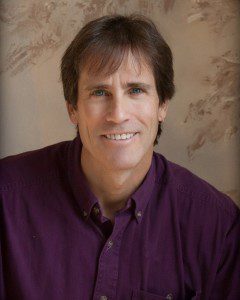 Bill Albert marked his fifth year as a realtor by joining Sellstate Select Realty Inc.'s Mooresville office. His career started in Wilkesboro, before moving on to Mooresville.
Sellstate, he said, has the technology to make buying and selling a home easier.  We offer clients extensive neighborhood reports and excellent marketing when selling a home.
He represents buyers and sellers in a 60-mile radius around Charlotte, including Huntersville, where, he said, real estate business is booming
Bill Albert can be reached by phone at (704) 526-8382, by email at walbert46@gmail.com or online at beactiverealty.com.
Complete News Articles
As a 13-year-old growing up in Beirut, Lebanon, Mike Chalhoub couldn't wait until his school day was done. Unlike most of his friends, he had more to look forward to than playing ball or riding a bike after classes. He was going to his job as a busboy at The Summertimes restaurant, where he would soon be immersed in the aromas of cumin and coriander and freshly chopped cilantro, onions and garlic, while the chefs sliced, sautéed and shouted orders to each other for chicken shata or the lamb and chicken shawarmas, for which the restaurant was known. "My boss saw my passion for food and hard work," Chalhoub says, "and soon promoted me to cooking." By age 18, Chalhoub was running the snack bar, night club and main restaurant of a nearby hotel.  At 23, he opened a restaurant on the Ivory Coast. "Soldiers came and took it over," Chalhoub said. He moved to the United States and worked in several Mediterranean eateries until starting the Troy location of Grape Leaves in 2004. "It was challenging," Chalhoub says. "I wanted everything to be perfect: fresh, delicious, healthy and, especially, consistent. And, you know what? Everything, thirteen years later, is still the same consistent quality. And," he says, "I guarantee that what you enjoy here today will taste the same when you order ten years from now!" Each morning, Chalhoub and his brother and general manager, Brian, shop for fresh vegetables and meat and deliver them to the three Grape Leaves locations (Troy, Oak Park, Southfield). The chicken will be marinated; the lamb, roasted; the vegetables, washed and...