Oakland Elementary to Host Summer Food Program, Activities
This summer, Oakland Elementary will be a Meet Up and Eat Up location, providing breakfast and lunch to those 18 and under. The program runs Monday through Friday, June 19 – Aug. 9, with no meals on July 4-5. Breakfast will run from 9:30 to 10 a.m. and lunch will run from 11 a.m. to noon. No pre-qualification is necessary. Meet Up and Eat Up is open to students and children of any city or school district. In addition, the site may host some special activities around breakfast and lunch. Oakland Elementary is located at 2415 Brockton Avenue in Royal Oak.
June Board of Education Meeting to Feature Former Lincoln Elementary Time Capsule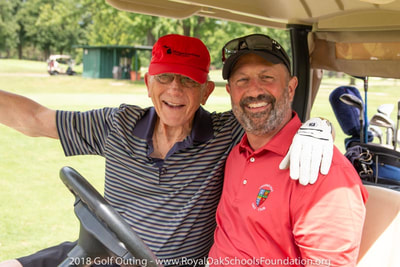 At the June 13 Board of Education meeting, administrators and board members will open a time capsule from the former Lincoln Elementary. The capsule was put together in 1965, and it was recently rediscovered. All are invited to attend the meeting to see what was preserved in the 54-year-old capsule. The meeting is Thursday, June 13 at 7 p.m. at the District Administration Office, 800 Devillen in  Royal Oak. Golfers invited to join Royal Oak Schools Foundation Golf Outing On Monday, June 24, the Royal Oak Schools Foundation is hosting its 26th annual golf outing to benefit the students of Royal Oak Public Schools. The event takes place at Red Run Golf Course, a private club, but for this occasion, golfers don't need to be a member. Sign up for the Golf Outing or entering and paying online.
'Zoom to the Zoo' with a SMART – and Sustainable – Transit Option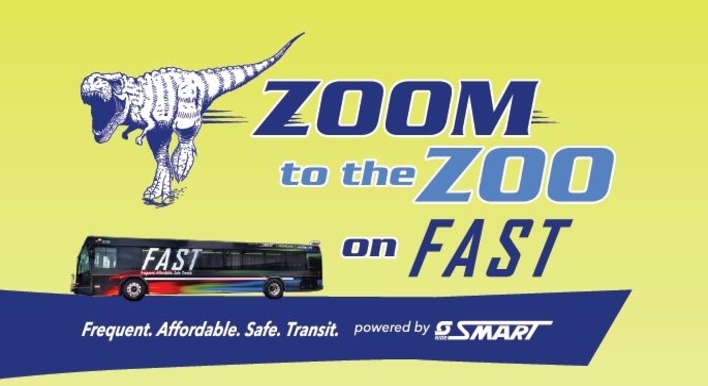 The Detroit Zoological Society and SMART are protecting the environment one bus ride at a time – while improving accessibility for Detroit Zoo-goers – with its partnership called "Zoom to the Zoo." Now through Sept. 30, each visitor who rides the SMART FAST bus to the Zoo will receive a $2 discount on Zoo admission with proof of their ride shown at the gate, a wristband for free fountain drinks at Zoo concessions on the day of their visit and a free return bus ride.  Detroit Zoological Society Members and guests who Zoom to the Zoo with pre-paid admission tickets will receive a free ride on the wildlife carousel. "This is a great way to improve accessibility for guests who may have trouble getting to the Zoo and it also eases the challenges associated with traffic, parking and construction," said Ron Kagan, Detroit Zoological Society executive director and CEO. "The best part is that by riding SMART, Zoo visitors can both save money and reduce their carbon footprint." One bus has the potential to eliminate 60 vehicles on the road, according to SMART, Michigan's only regional public transportation provider.
Blast Into Summer and Celebrate the Opening of the New Parking Structure
Celebrate the grand opening of the new 11 Mile Road parking structure on June 15 with giveaways, yoga and more. From 7 a.m. to noon, the first 100 people who park in the structure will receive free reusable market bags, plus the chance to win "market bucks," which are redeemable with any vendor at the Royal Oak Farmers Market. At 9 a.m., Namaste Yoga will host rooftop yoga, and from 2 to 4 p.m., children can enjoy a pop-up park with games and crafts. Learn more at romi.gov/blast
Royal Oak Makes List of Top 25 Cities with the Most Breweries Per Capita
According to the Brewers Association, a craft beer trade group, Royal Oak is ranked 15 in the nation for the most convenient access to craft breweries per 50,000 people. As a result of the Brewers Association research, 85 percent of drinking-age adults now live within 10 miles of a brewery. So, it's fair to say that most Americans now have convenient access to freshly made beer. While Portland, Maine came out on top with 18 breweries per 50,000 people, Royal Oak finished 15 over all with six.