Troy Police, Fire Recognize Team Members
Patrick Durham Chosen as Troy Firefighter of the Year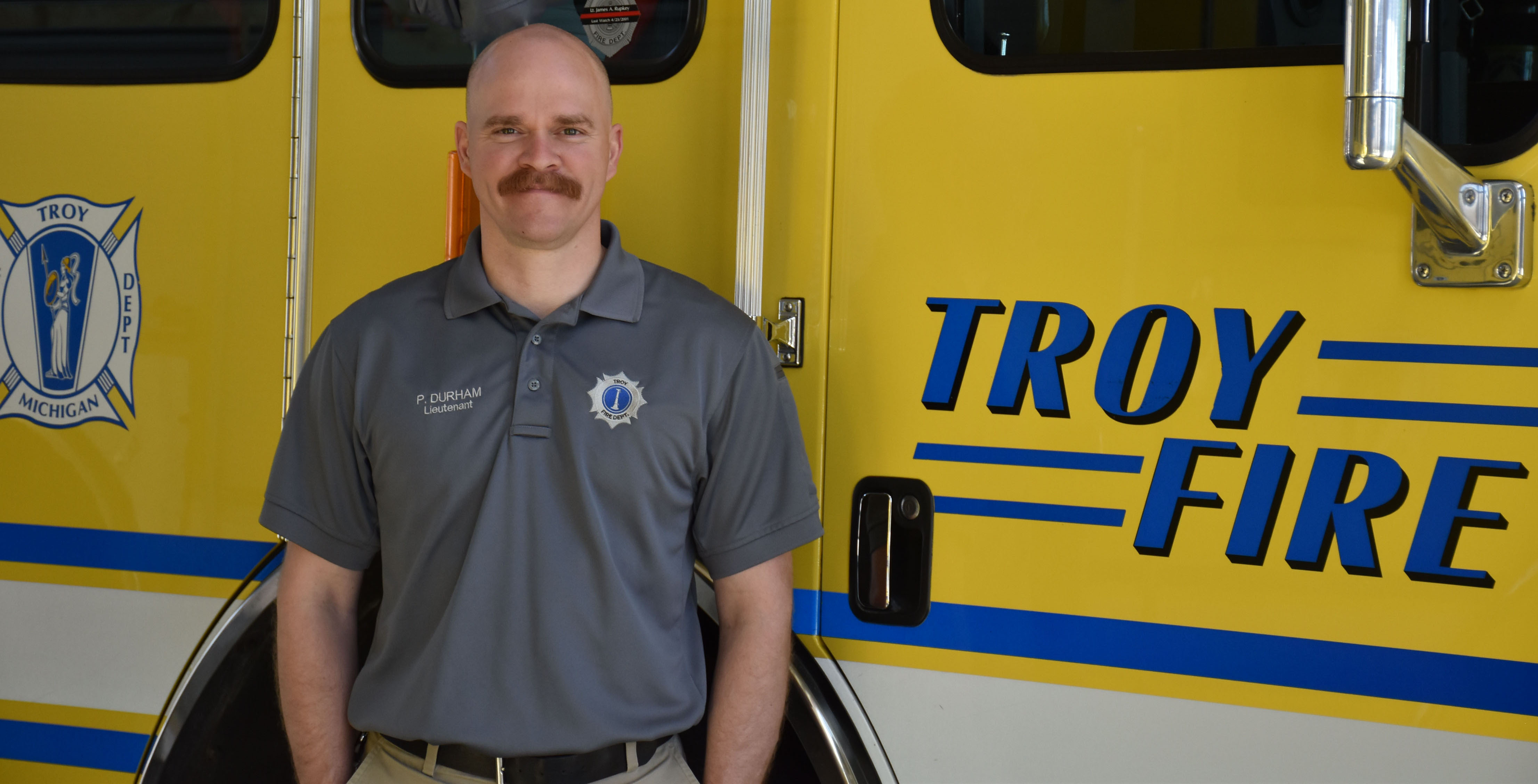 Patrick Durham always knew he wanted to be a firefighter. He's been a member of the department since 2010.
In 2012 he received a Unit Commendation for an extrication incident requiring stabilization and lifting of a vehicle to free a victim on Coolidge Highway. In 2013, he received a Merit Award for his participation at a second alarm structure fire on Park Street, and an additional Merit Award in 2014 for exemplary performance with the Canterbury Square structure fire.
Patrick was promoted to Station Lieutenant in May of 2015 and in 2017 received two more Departmental Unit Citations for helping to control and extinguish a rapidly spreading structure fire under extraordinary conditions on Hylane Street and saving the structure; and helping to control and extinguish a rapidly spreading multi-residential structure fire at the Northfield Hills Condos, saving the building and rescuing two cats.
"The Troy Fire Department is very proud of Patrick and the skills he has brought to our community," Chief Roberts added.
Troy Police Select Detective Todd Gustke as Officer of the Year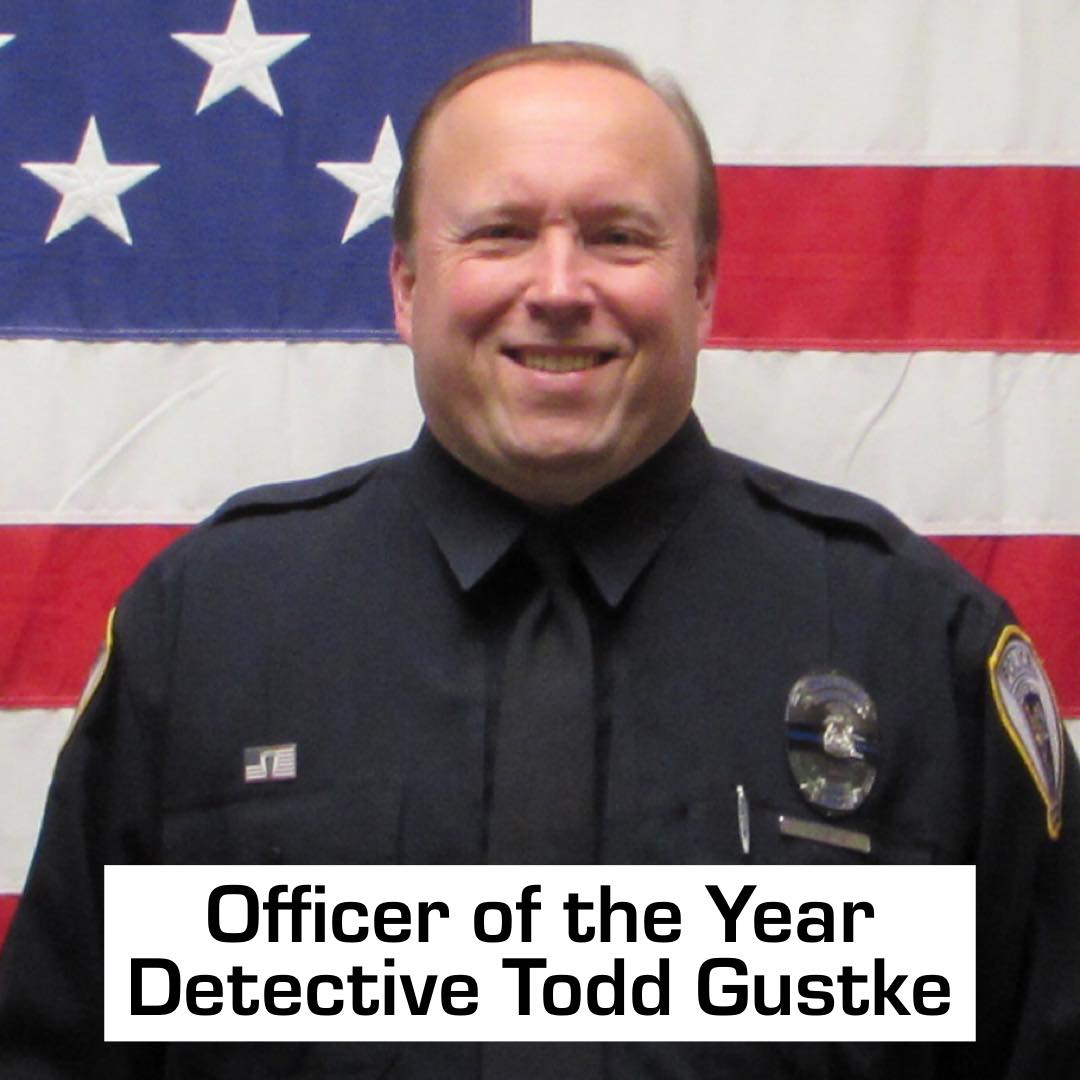 Troy's Police Officer of the Year is 24-year agency veteran, Detective Todd Gustke. He's an accomplished detective assigned to the Southeast Michigan Financial Crimes Task Force, a Secret Service run group of federal and local investigators.
Gustke successfully completed an investigation of an $18.2-million criminal operation that bought and sold fraudulently obtained gift card cards and prepaid credit cards last year. Also in 2018, his investigation of an ATM skimming group acting in Troy, Royal Oak and surrounding areas led to an arrest of the ringleader.
He received numerous awards including a certificate of recognition from FBI Director Robert Mueller for outstanding contribution to the Detroit Metro Identity Fraud Task Force. He also received the prestigious Sir Robert Peel Award from the University of Detroit—Mercy for excellence in the Security Administration graduate program.
Troy Police Select Sergeant Meghan Lehman as Command Officer of the Year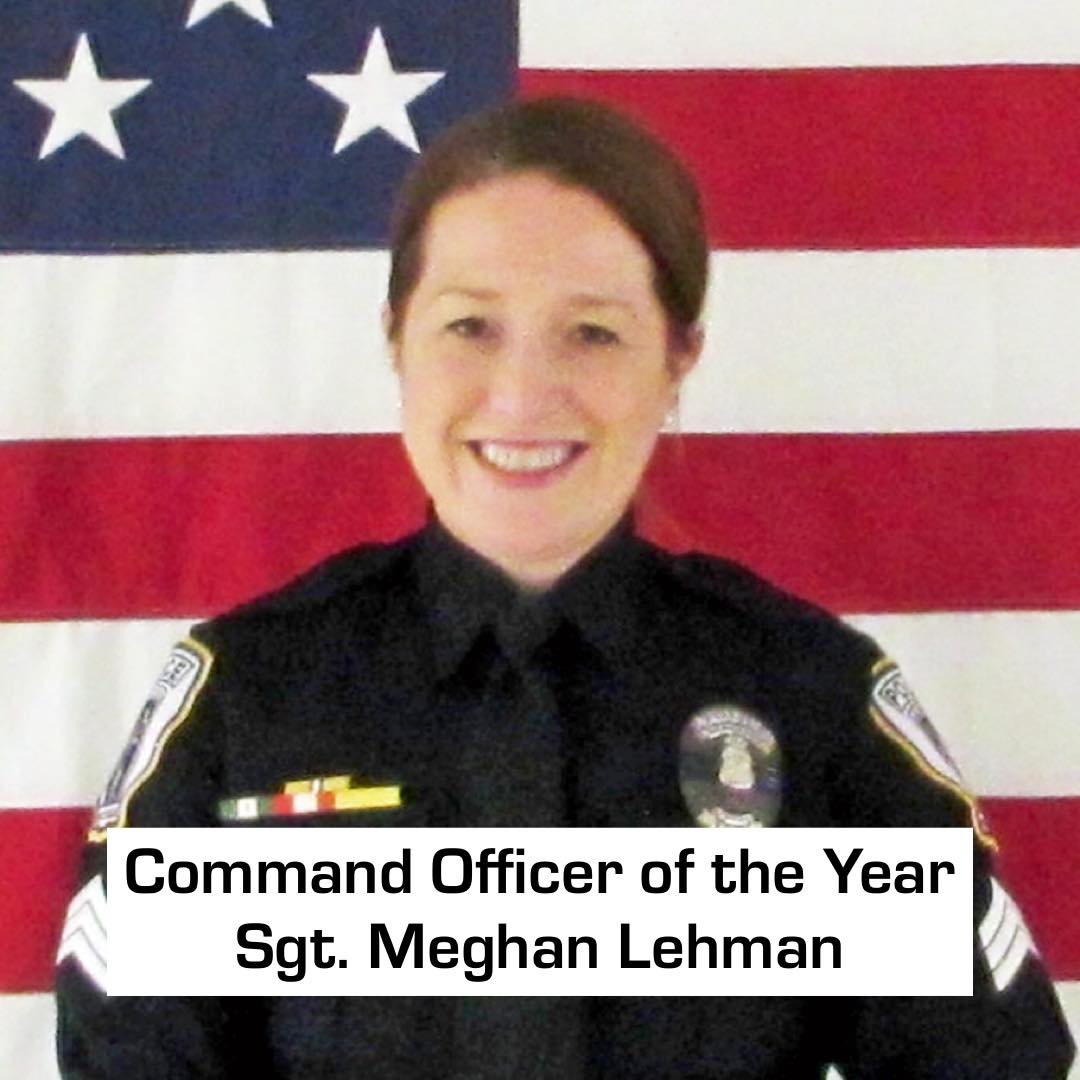 Sgt. Meghan Lehman is Troy's Command Officer of the Year. Meghan serves in the agency's Community Services Section, guiding community relations, social media and media relations efforts.
In 2018, she grew the agency's social media presence significantly, using the social media to increase community connection and rapidly release emergency information.
Under her supervision, the Community Services Section delivered 157 community programs, attended by more than 28,000 people in 2018.
Lehman has been with the agency for 15 years and previously served in the Juvenile Unit as an investigator and also as the School Resource Officer at Troy High School. She was Officer of the Year in 2010 for her investigative work on juvenile cases. 
Troy Police Select Police Service Aide Peter Guest as Non-Sworn Employee of the Year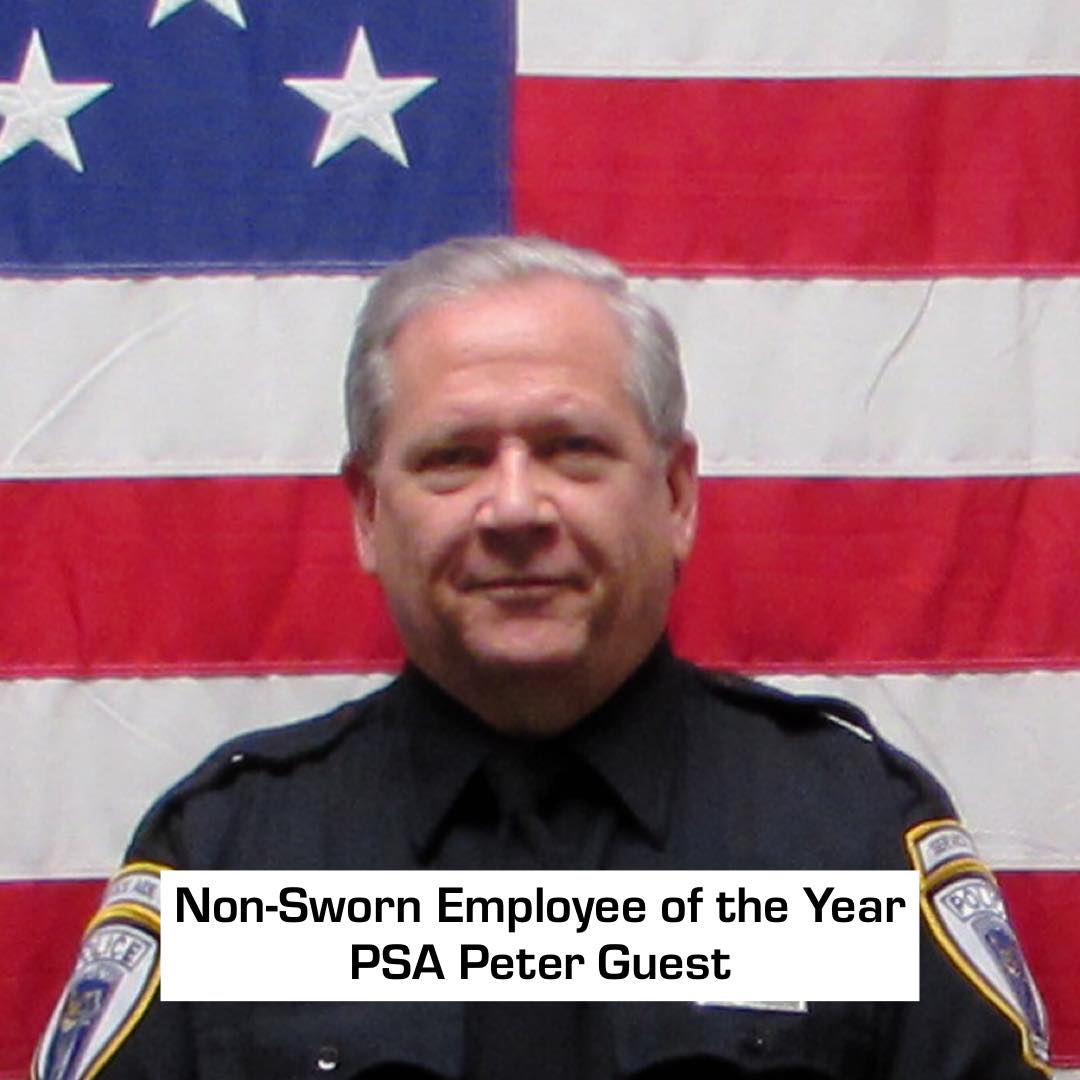 Police Service Aide Peter Guest is Troy's Non-Sworn Employee of the Year. He was recognized for his contributions to drunk driving cases through breathalyzer administration, documentation and courtroom testimony as well as his outstanding work ethic.
Guest has administered hundreds of breathalyzer exams in his career, and has subsequently testified in many drunk driving cases. Through his professionalism, knowledge and meticulous reports, he has contributed positively to numerous cases.
He joined the Troy Police Department in 2006 after 20 years in sales.
Troy Woman's Association Awards Scholarships
The Troy Women's Association, a local nonprofit organization, awarded $8,000 in educational scholarships to local women who demonstrate a commitment to serving their community and/or demonstrate a financial need. Two categories of scholarship applications were awarded for graduating high school students and adults.
Each woman received $1,700 towards their college tuition.
Neha Paragi is a current student at the University of Michigan majoring in Business and Industrial & Operations Engineering.
Melissa Collins is a senior at Troy High and will attend Oakland University this fall, majoring in the Sciences. She wants to be a radiologist.
Lindsey Gawthrop is a senior at Troy High and will attend Michigan State University this fall, majoring in environmental sciences at Lyman Briggs College.
Claudia Chabay is a senior at Troy High and will attend Central Michigan this fall, majoring in kinesiology. She wants to be a physician assistant.
Madeline Purvis is a senior at Athens High and will attend the University of Michigan this fall, majoring in aerospace engineering.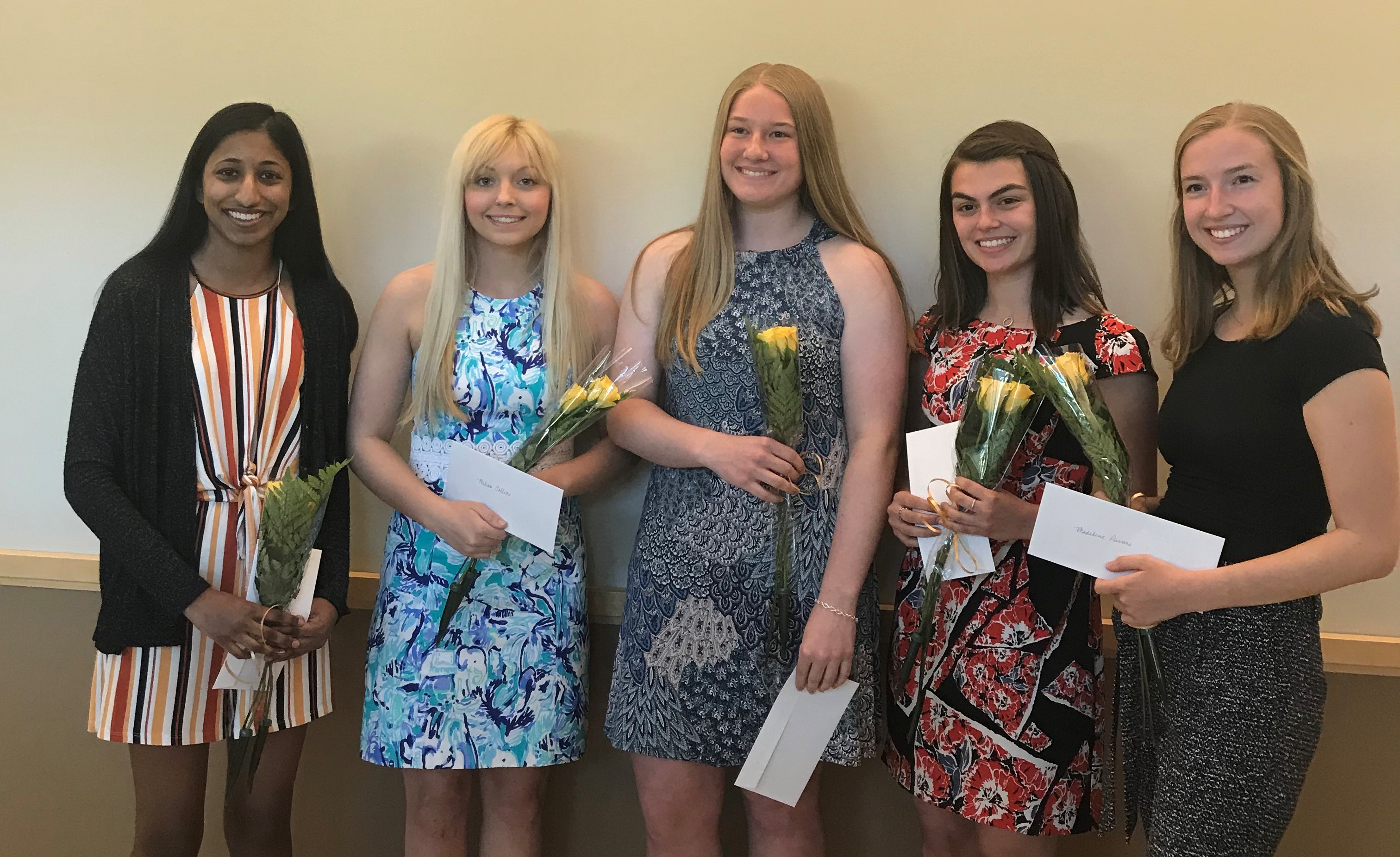 Photo: L-R:  Neha Paragi, Melissa Collins, Lindsay Gawthrop, Claudia Chabay, Madeline Purvis