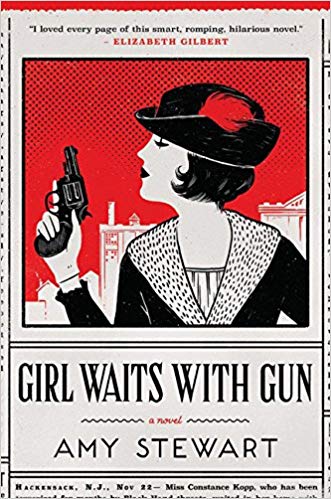 Girl Waits With Gun
Constance Kopp doesn't quite fit the mold. She towers over most men, has no interest in marriage or domestic affairs, and has been isolated from the world since a family secret sent her and her sisters into hiding fifteen years ago. One day a belligerent and powerful silk factory owner runs down their buggy, and a dispute over damages turns into a war of bricks, bullets, and threats as he unleashes his gang on their family farm. When the sheriff enlists her help in convicting the men, Constance is forced to confront her past and defend her family — and she does it in a way that few women of 1914 would have dared.  On Wednesday, March 20, from 1 to 2 pm, the Wednesday Afternoon Book Club will read "Girl Waits with Gun," by Amy Stewart. You can reserve your copy and register for this free program in the library or by phone at 248.588.5500.
Clawson's Farmers Market Sundays and Wednesdays
The Farmers Market Committee has announced Sunday Summer Park Market and Wednesday In-Town Market. The Markets will be small neighborhood gathering places for everyone, with diverse local farm products, specialty foods and other assorted items. The Summer Sunday Market will be one Sunday each month, May through September, 9 am to 1 pm at Clawson City Park.  The Wednesday In-Town Market will be every Wednesday, 3 to 7 pm, from June 5 through September 25, on the grounds of The Salt and Sugar Co.
Sunday Market Schedule
May 19: Flower Day; DIA Traveling Museum
June 9: Touch a Truck Day; Inflatables
July 14: Children's Cooking Demonstration; Inflatables
August 11: Back to School; Inflatables
September 8: Harvest Day
The Farmers Market is looking for volunteers, vendors and sponsors. Sponsorships range from $25 to $500. Benefits may include your business name on the musical canopy tent and an opportunity to place company brochures and give-away items out for Farmers Market guests. For information, email pennycplr@aol.com or phone 248.217.1182.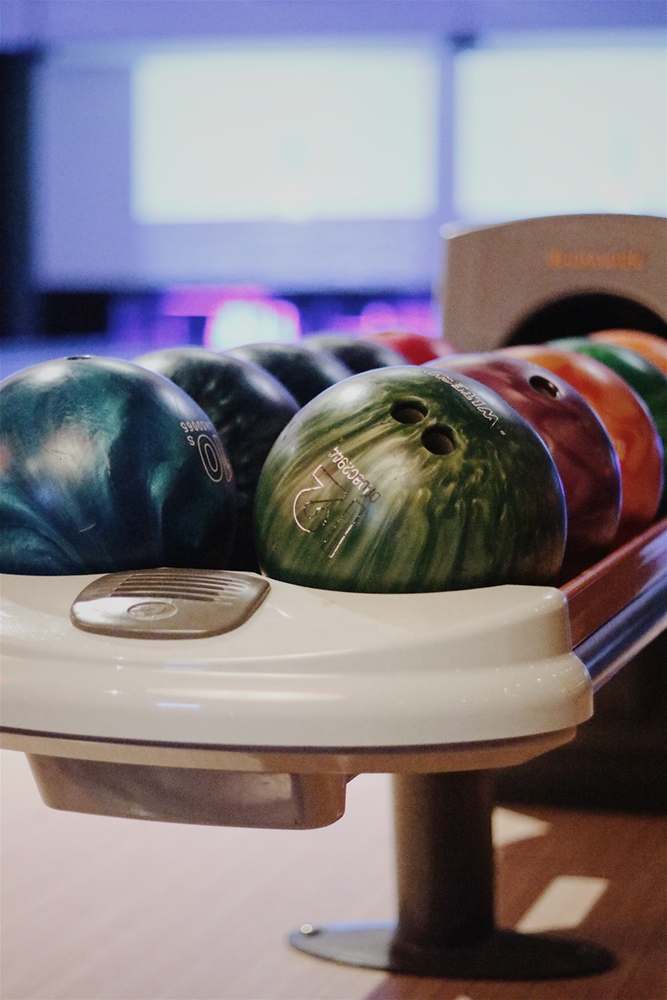 Bowl for Education
In 2010 the Clawson Police Department established a scholarship program to help high school students pursue careers in the criminal justice system. They have raised nearly $46,000 and have awarded 22 college scholarships to students from the Clawson community. The CPD is hosting their 10th Annual Bowl-A-Thon fundraiser on Friday March 8 at 8:45 pm at Astro Lanes.
The cost is $25 per person at the door or you can pre-register (individually or by team) for $20 per person. Entry fee includes 2 games of 9 pin no-tap bowling, shoes, pizza, pop, and a free door raffle. There will also be a cash bar, 50/50 raffle, and silent auction. The pre-registration deadline is Friday, March 1. For pre-registration and/or business sponsorship, please contact Detective Sergeant Kellie Bauss at 248.508.7821 or KBauss@CityofClawson.com.
Books & Authors at Leon & Lulu
Shake the ink-stained hands of local authors and celebrate reading, writing, and Michigan at the Leon & Lulu Books & Authors event on Sunday, March 24, from 11 am to 5 pm. Join over 40 Michigan-based authors at this event, enjoy author readings, buy their books and have them signed. To make things even better… the bar at Leon & Lulu will be open.

Main Street Update
On February 14 the Evaluation Team from the National Main Street Center came to evaluate Clawson's program. They spent the day reviewing workplans, partnerships, and goals as well as interviewing focus groups of business owners, city staff, volunteers and board members to determine if Clawson met the criteria for continued accreditation. The good news – CLAWSON PASSED! Clawson once again is a nationally accredited Main Street Community. The Main Street Oakland County annual Main Event award ceremony is scheduled for 6 pm on Thursday, May 9 at the Flagstar Strand Theater in Pontiac.
.