General Hot Dog Eating Contest Draws Crowd
For the third year in a row, the General Dog hot dog eating contest on July 4, drew fierce competition to see who could down the most hot dogs. The winner, Matt Holowicki, downed 13 hot dogs in five minutes. Watch the clip here.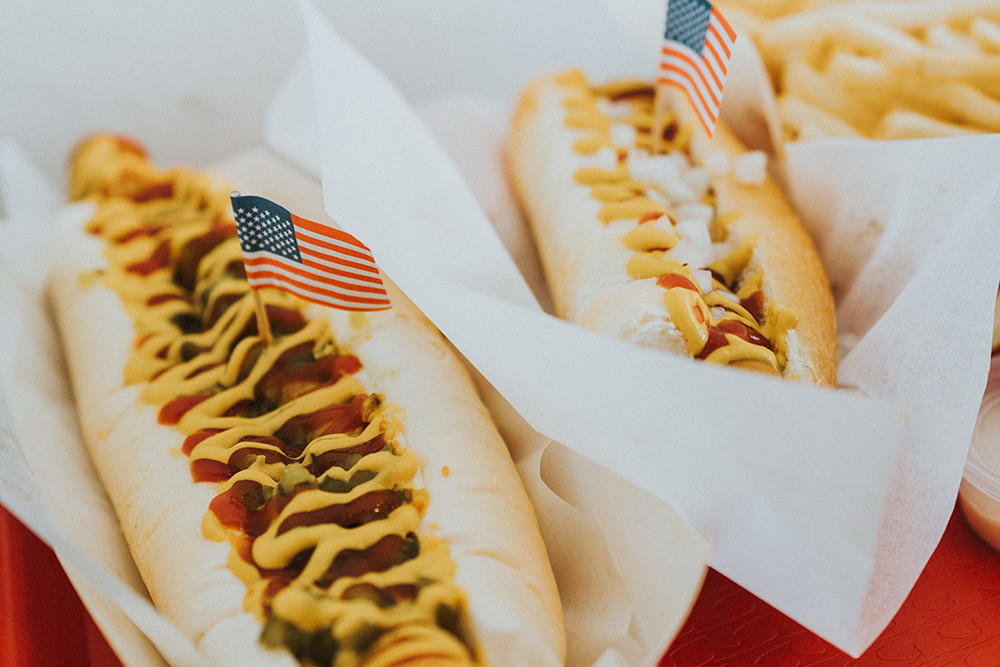 Community Food Bank Open Once a Month
Those in need of food can pencil in the third Monday of every month. Food bags are available from 5:30 to 7 p.m. at 700 E. Elmwood Ave., in the building of Grace Apostolic Church.
Food donations are always welcome. Food donation boxes are located in city buildings and local businesses. Items needed include boxed dinners, cereal, canned fruits and veggies, canned soup, pasta and sauce, tuna, instant oatmeal, macaroni and cheese, peanut butter and jelly, rice, stuffing, crackers and juice boxes.
Call 248-435-4500 or 248-736-6320 for more information.
Free Play Day at Clawson City Park
Come Out and Play at Clawson City Park Wednesday, July 18, from 10 a.m. to 2 p.m. Join the fun with free water inflatables, retro games, climbing tower and nature activity. Contact doreys@oakgov.com with questions.
Summer Taxes Can Be Paid in Installments
Summer Taxes were mailed on July 1 and can be paid in eight monthly installments for a $10 fee. Installment booklets must be picked up at the Treasurer's office after receiving the bill and before July 31. Payments may be directly debited from your savings or checking account. Visit www.cityofclawson.com for more information.
Announcing LEGO Night for Grown-ups
LEGOS aren't just for kids. On Wednesday, July 30, 6:30 to 7:30 p.m., adults are welcome to enjoy an evening of creativity with everyone's favorite building blocks. Register now by calling 248-588-5500 or online at www.clawson.lib.mi.us.