Elements Jewelry Studio in Royal Oak Celebrates 30 Years of E.P.I.C. Creations
LBN Community Series
Royal Oak
Brendan Sherwood, owner of Royal Oak's Elements Jewelry Studio, is a very good listener.
Stepping forward from his workshop full of jewelers' tools, precious and alloyed metals,  intricately carved wax wedding ring molds; medallions-in-progress for the D.I.A.'s Founders Society; pendants, bracelets and earrings being re-worked and re-fashioned from heirlooms and family gifts; production pieces for golf courses, colleges and yacht clubs; and one-of-a-kind works of wearable art he's created from rare stones or jewels, Sherwood smiles as he talks about his business.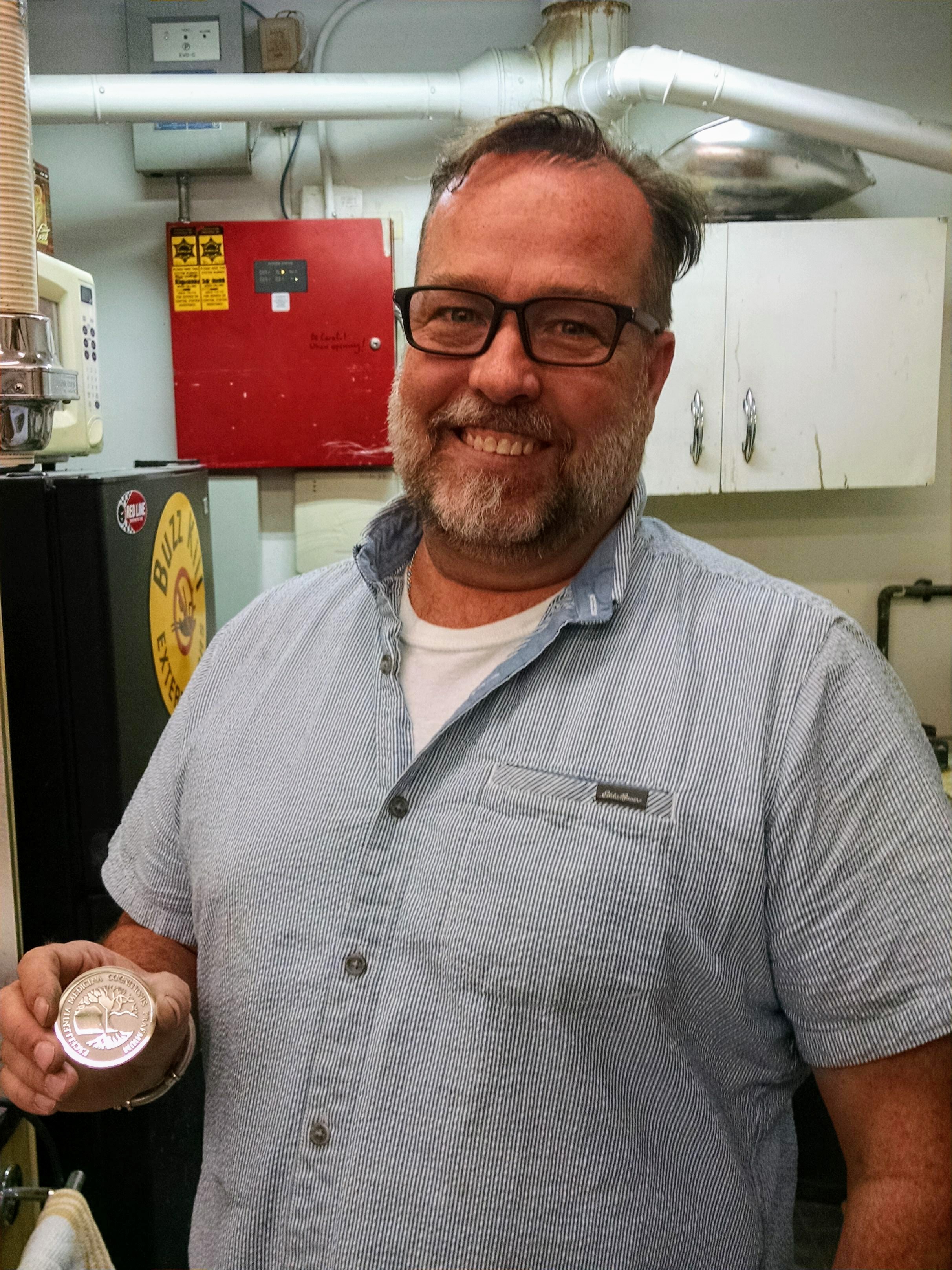 BRENDAN SHERWOOD
OWNER
ELEMENTS JEWELRY STUDIO
"This shop," he says, "is not about me and what I do."
"What sets this shop apart," he explains, "is the diversity of what we do for our clients. We listen, and then we put principles of design behind what our clients want, what they like, what resonates with them."
"There is no sales counter here," Sherwood continues. "We're not here to sell you something. People come here to have things made, and they always say how much they enjoy the process, the experience, of co-creating."
Working with their clients, Elements has made rings inspired by Detroit's Guardian Building, Catalan architecture, and even the video game "Zelda."
"It's personally fulfilling for our clients to be able to design such special items for their loved ones," says Sherwood. "One of the engagement rings we designed has a side view that only the wearer can see, like a little crown with diamonds at the base of each prong. The wearer says 'it melts her heart every time it catches her eye.'"
"Another client, a recent widow, came in to have her wedding ring made into a necklace. She shared how much the personal and touching process – including some tears — meant to her, how great the staff was, and how much she loves the necklace. We are glad to have so many stories like these, and we love working toward each one."
Sherwood and his two employees use many design aids.
"We use the right technique for the right project," Sherwood says, "including hand-carved models, CAD (computer-aided design) programs, rapid prototyping with CNC (custom machining) milling, laser welding and 3-D printing."
Check Out This Week's Royal Oak City News
"I was always encouraged to be making things," Sherwood shares. "My father was an architect and my mother a decorator."
Sherwood studied sculpture at the College for Creative Studies.
"Metals worked well for me as a medium," he says. "After graduation, I worked for local jewelers and gained practical skills while developing artistically."
"I was not interested in the art fair or gallery life. I wanted a shop that services the community, where clients could walk in and have help in creating their visions."
Thirty years ago, Sherwood opened Elements and implemented what he calls the E.P.I.C. Principle: design that embodies engagement, passion, integrity and collaboration.
"With those four elements of operation – and the physical elements of metals and stones – we have so many interactions on so many different levels," says Sherwood.
"Whether we're making a 20th-anniversary ring embedded with twenty stones or creating a personalized   memento of a special achievement, the work we do is really a pleasure. And we hope to be here for another thirty years."