Farmington Flower Shop Has 19th-Century Roots
LBN Community Series
Farmington
In 1932, Imogene Ely Bicking was still living on her family's 1800s farm at Power and Shiawassee roads in Farmington. At 40-something, she started making pottery and selling it at local markets, but she found it easier to sell with flowers in it. This was the birth of Springbrook Gardens Florist, located in an old barn that was once part of the Ely dairy farm.
Step inside the more than 150-year-old structure, whose rooms sit underneath Power Road, as owner Rick Hatfield points out, and it feels like not much has changed. Fieldstone walls hearken back to what Hatfield said is a circa 1832 foundation, with century-old greenhouses around back.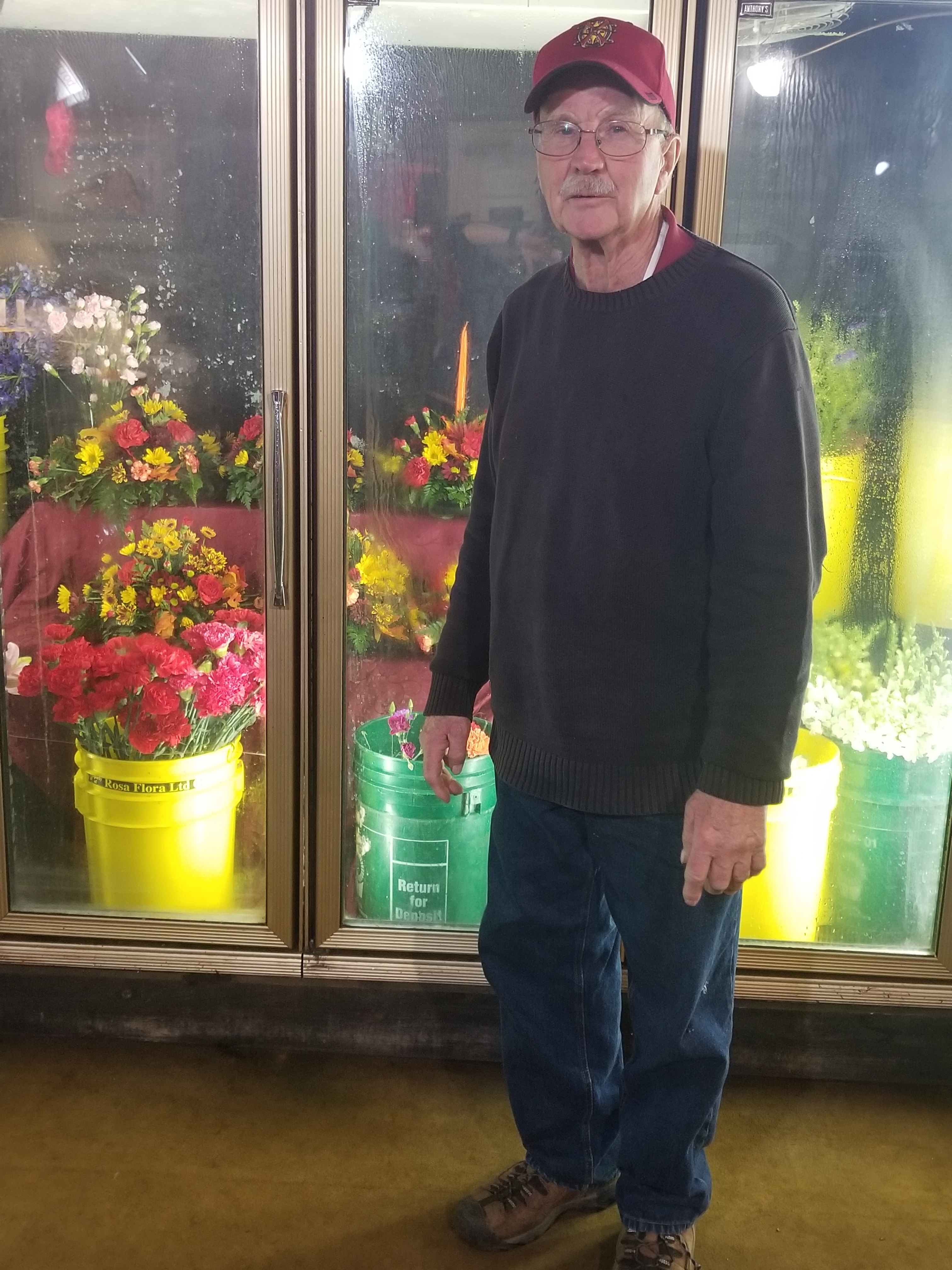 RICH HATFIELD
OWNER, SPRINGBROOK GARDENS
Indeed, Springbrook is as traditional as flower shops come these days, but that doesn't mean the business hasn't changed, said Hatfield, whose brother's wife was a descendant of the shop's founder, a woman he simply calls Mrs. Bicking.
"She was born and raised on this property," Hatfield. "This is the last parcel of the original land."
Hatfield is the youngest of three brothers whose family has owned the business since 1959. One brother retired, the other is semi-retired, and he's in charge now.
Back in the day
Hatfield was an adolescent when his family purchased the shop, but he remembers when Farmington was more rural than suburban and when the Ely farm, once bounded by Shiawassee and 10 Mile roads, and east-west by Farmington and Orchard Lake roads,  was divided and sold to the Catholic church across the street and to Bellaire Subdivision's builders.
"I could tell you so many stories," Hatfield said. "People say we should write a book."
Many of Hatfield's stories begin with "back in the day." For example, said Hatfield, the Elys grew potatoes on their farm during the Depression and sold them to customers desperate for filling, inexpensive food. It was one of the ways they were able to keep the farm "back in the day," he said.
He also tells of Mrs. Bicking, who provided food for the American Indians living in what is today known as Orchard Lake Village. She had moved into the small house just south of the shop, which is still there today, and would put food in a basket outside, knowing they were too proud to beg but nevertheless hungry.
These stories have been passed on through the generations, but Hatfield has also seen many changes firsthand. For example, he's seen one change in the florist industry that he's happy with.
"People used to think of flowers only for the dead," he said. Nowadays, people buy them as gifts and for home decorating.
However, big-box stores have also gotten into the flower business, leaving small flower shops struggling, he said. In the early 1990s, Springbrook was one of the top 20 florists in the country. Now, Kroger is the top flower seller, he said.
Check Out This Week's Farmington City News
"People buy a lot of stuff online," which cuts into traditional flower shops' profits, Hatfield said.  "The average florist shop is a novelty."
Diversification and quality
Springbrook, named for Springbrook Place, which is what the land became known as after it was the Ely farm, does its share of cash-and-carry arrangements, wire-service sales, seasonal home decorating, and funeral and wedding floral services, said Hatfield. "We're an old-time shop that does everything."
But traditional floral services aren't enough anymore. Most florist shops, even many local ones owned by people who worked for Springbrook "back in the day," have diversified heavily into the giftware business, but not Springbrook, Hatfield said.
"Our specialty is cut flowers and plants," he said. "We do it, and we do it right."
Faced with the need to supplement flower sales, Springbrook diversified into growing plants and selling at markets, he said. The shop uses the greenhouses to "grow on," or finish growing plants started elsewhere, and to house an array of perennials and cut flowers sold both in the store and at five different warm-weather markets.
Springbrook is also part of a co-op with other growers and florists that enables the members to trade and obtain a wide variety of plants and flowers.
The shop has a reputation for high-quality plants and flowers and for horticultural knowledge, Hatfield said. Customers ask questions about plants all the time because they know Springbrook's expertise, he said.
What's more, said Hatfield, "People know our quality." Products that aren't up to Hatfield's standards simply aren't sold, he said. "If I don't want it, you aren't gonna get it," unless you take it for free, he added.
All in the family
Back in the 1970s, the Hatfields made some changes to the barn that houses their business. They moved the entrance to the north end of the shop, so that customers would enter above ground and step down into the main showroom. It used to sit on the south end, closest to Shiawassee Street, and customers would enter into what is now the consultation area.
The Hatfields also raised the ceiling of what is now the main showroom and work area, as it used to sit low, like what you might see in a Michigan basement. They kept the shop's basic footprint and look, hiring an old-time mason to restore one of the stone walls, which was deteriorating. They brought the building up to code without modernizing it, and, Hatfield added, without adding any heat, as the underground shop stays fairly warm without it.
Stepping into the shop does feel a bit like stepping back in time, not only because of the way it looks, but because of its old-fashioned values.
"We've made a lot of friends over the years," said Hatfield. "People have gotten to know us as 'the brothers' or 'the flower guys.' "
Customers trust Springbrook to supply arrangements for many important life events ­ — the death of a loved one, a wedding, an illness, perhaps even a first date — and Hatfield and his six employees appreciate that, he said. "They're not just customers. You build a relationship with people. We treat them like family."
At 73, Hatfield still works in the shop daily and in the seasonal markets, and he'll continue as long as he's able, he said. Best of all, though, "This place will probably be standing long after you and I are gone," he said.
Springbrook Gardens Florist is a monument to a time when farms dotted the landscape, but it's also evidence that old-fashioned family businesses can survive in modern times.
Springbrook Gardens is open 9 a.m. to 5:30 p.m. Monday through Friday and 9 a.m. to 4:30 p.m. Saturday.