For 112 Years, Sullivan and Son Funeral Directors Have Served the Royal Oak Community
LBN Community Series
Royal Oak
When Eric Page's father died in 2014, there was no doubt in his mind who he'd call first: Wm. Sullivan & Son Funeral Directors.
"Even if we didn't know the Lopes as well as we do, there'd be absolutely no doubt who we'd call," said Page. "They've taken care of my grandmother, my grandfather, and my father. You know for sure that everything's going to be done correctly. What the family name stands for is the utmost dignity for your family member and there's never a doubt."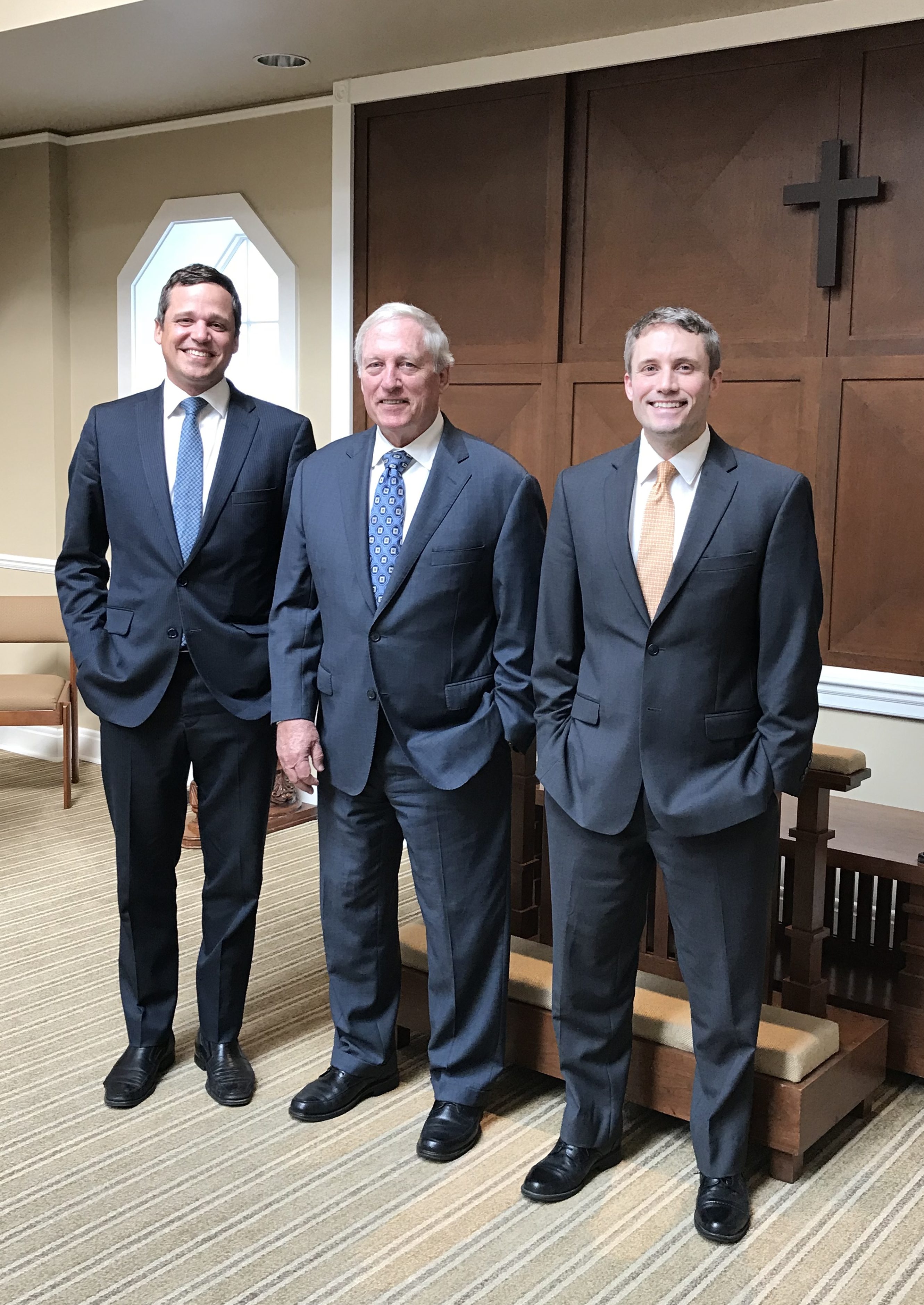 Mike Lope (L), John Sullivan (C), and Jim Sullivan (R)
Page is childhood friends with Michael Lope, the great-grandson of William Sullivan, the founder of Wm. Sullivan & Son Funeral Directors. Michael, along with his father Ray Lope, mother Meg (Sullivan) Lope, uncles John Sullivan and Bill Sullivan, aunt Marty (Sullivan) McGinnity and cousin Jim Sullivan, now run the family business.
Since many people hosted funerals in their own house, there was no need for a funeral home, just a storefront.
"William had a livery stable in downtown Royal Oak and he knew a cabinet maker, so together they could make caskets and get people to the cemetery," said Lope.
The year was 1906 and the storefront was located on Main Street in Royal Oak.
In 1939, after twins Meg and Marty were born, William Sullivan moved his family to a house on 11 Mile Road. This would become the permanent home of the family business.
About that time, having family funerals at home was going out of vogue and more people began turning to funeral homes for all their needs. The funeral home had two chapels at the time, and the family lived above the business.
In 1945, the family moved to another house to make room for William's expanding business. By the 1960s and 1970s, William had passed away, leaving his son, Jim in charge.
John Sullivan is a co-owner. "I saw what my grandfather and father did, and respected them. We had a good name in the community and I wanted to help with that. We're proud to have the fourth generation here to keep it going. We're going to be here for a long time," he said.
"We really want people to feel comfortable when they come in, like they're home. We want them to welcome their guests in a relaxed environment."
Today, the Sullivan family is as dedicated as ever to providing compassionate, dignified services for families at two locations, including Utica. The old homestead on 11 Mile Road in Royal Oak is still the site of the funeral home, but after several expansions and additions, it's difficult to see the original footprint from outside.
"We're always putting money into our buildings," said Lope. "We really want people to feel comfortable when they come in, like they're home. We want them to welcome their guests in a relaxed environment."
Both locations recently added a large chapel, "because so many people don't identify with a church. We put the addition on to serve that niche," said Lope.
Additionally, Sullivan & Son offers specialized services that many other funeral homes don't.
"We're one of the leaders in the area for green burials, which is basically environmentally friendly burial. No embalming or traditional vaults. The idea is to get people back to the earth as soon as possible. We have two to three green burial seminars a year and probably do 20 a year," said Lope. "It's a personal preference, though. Our whole focus is to make sure our staff is educated and families get what they want. We need to make sure we're experts in all the fields."
Lope explained that Sullivan & Son provides a full range of services for whatever a family might need.
"The whole thing for us is to try and offer as many options as possible. Pre-arranging funerals helps people get what they're looking for, but once someone passes away, it's important for families to know we're there for them," said Lope. "Our biggest thing as funeral directors, is to help figure out what's best for families. Customer service is at the heart of what we do. Whatever it is people are looking for, we're here for them."
The Sullivan family roots run deep in Royal Oak as does their sense of duty to the community to which they belong. They are major supporters of the Boys and Girls Club, and served with the Rotary, St. Vincent de Paul, historical societies and many more. Mortuary science students at Wayne State University are invited to use the apartment at the funeral home when they are completing their apprenticeship as well.
"Community service is paramount. We don't do it just for business purposes, we truly believe in our community," said Lope.
For more than 112 years, Sullivan and Son Funeral Directors has been the shoulder the Royal Oak community leans on in sad times. It's the oldest business in the city and has high hopes of being able to serve the community that has been so good to them for many years to come.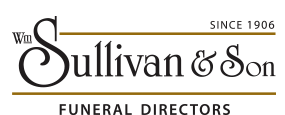 jfklsadjfklsjdklfjs
sdjfksdjfklsad
fasdjklfjsad
fj
asjdf
ksjdaf
kjsdk
fjsa
dkjf
sadjfjf
ksadj