Grape Leaves Troy: New Construction, Same Delicious Cuisine
LBN Community Series
Troy
Shawn London, a long-time Troy resident and a devotee of Middle Eastern food, never complained during the many months that the Troy strip mall in which the Grape Leaves restaurant was under now-completed construction.
"My whole family loves the food at Grape Leaves. My husband, daughter and I often meet up for dinner there after work," London said. "And, when my schedule changed and I started working several evenings until 7 p.m., picking up chicken ghallaba for my husband — and crushed lentil soup for me — was a guilt-free and economical way to have a quick, easy, delicious, healthy dinner. How can you beat that?"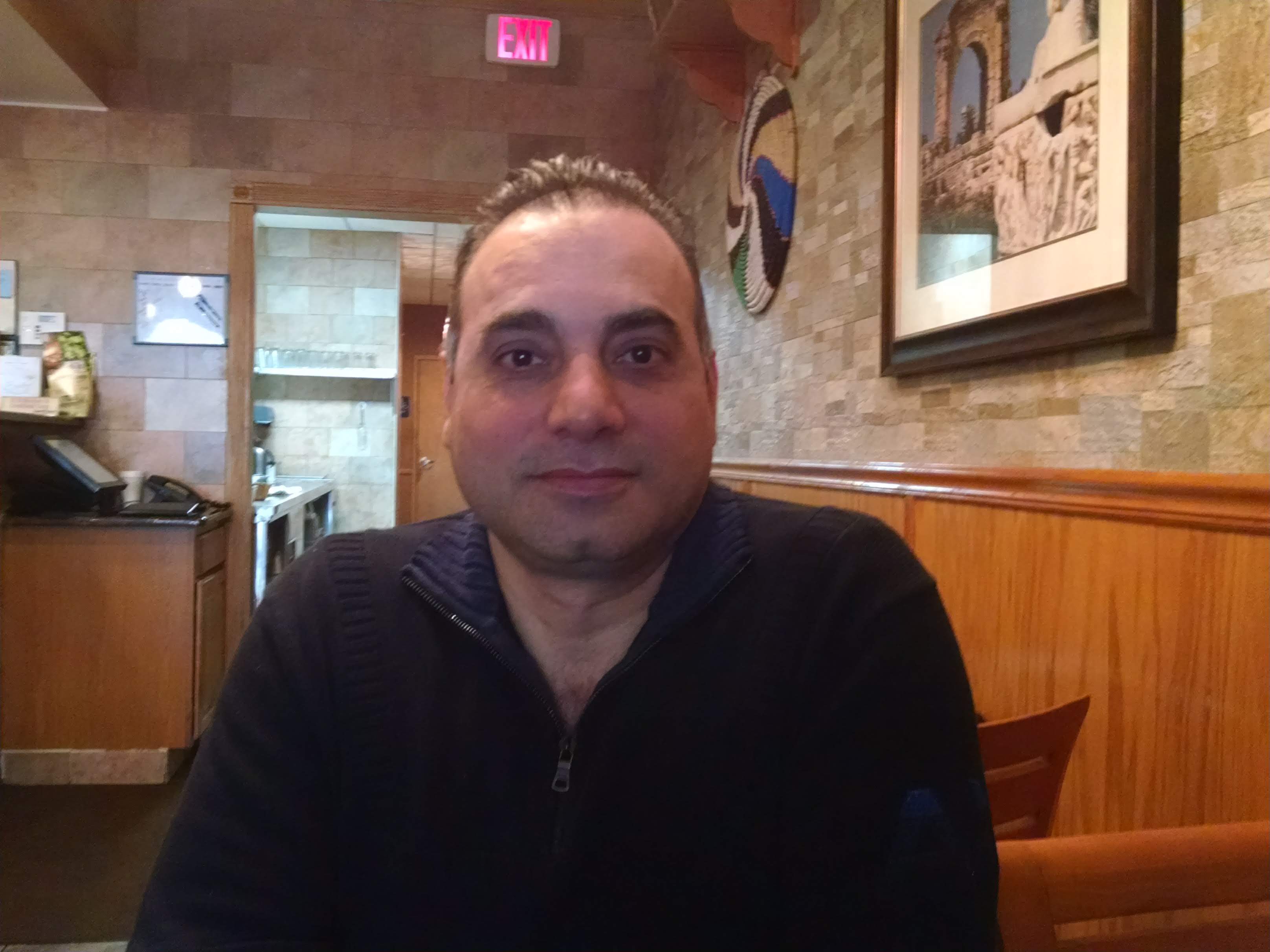 MIKE CHALHOUB
OWNER, GRAPE LEAVES RESTAURANT – TROY
"Yes," London added: "I was willing to fight my way into construction entrances and through maze-like pathways to get that good food."
So were lots of other Grape Leaves customers.
"The construction took so long," said Grape Leaves owner Mike Chalhoub. "It was ongoing for almost two years. Unfortunately, some customers thought we were closed. They would call to see if we were open. It was really tough."
"Thankfully," Chalhoub continued, "so many of our regular customers continued to come by to eat here or to pick up carryout orders.
"We appreciate every customer and the loyalty they showed. They are great people, and we can't thank them enough!"
Clawson resident Linda Smith works in Troy and often picks up lunch for herself and her coworkers, and she is thrilled that construction is now completed.
"Several of us in the office order lunch from Grape Leaves at least once a week," she said. "It's great to be able to pick it up so easily now. There is lots of easy parking.
"But if we can't come to get it, they will deliver our group's order. We all love being able to have such fresh and healthy sandwiches that are so affordable — like under five dollars. And I cannot live without their garlic spread!"
Chalhoub explained that the rich, fluffy, flavorful garlic spread is deceptively light and carbohydrate-free.
"Our recipe is fantastic. We do not use any starches, like some places, but only the pure ingredients of lemon juice, salt, fresh garlic, and olive and vegetable oils. And it keeps fresh for ten days."
Peter Mulhaney, who works out at neighboring Planet Fitness, is thrilled to be able to maintain his health regimen by picking up freshly squeezed juices and salads with chicken breast.
"To be able to walk from the gym to Grape Leaves and grab a juice that is half the price of a juice shop item — and just as delicious — is a true bonus to being at Planet Fitness," he said.
Mike's brother and the Grape Leaves general manager, Brian Chalhoub, says his staff enjoys making fresh juices for carry-out and dine-in customers.
"We use California carrots, local apples, produce that we carefully choose each day from our suppliers. We can add ginger — whatever the customer would like," he said.
Check Out This Week's Troy City News
"And every day, no matter what the weather," he added, "people love our crushed-ice lemonade, which has a touch of orange juice. It is a healthy treat and really quenches the thirst."
One of the staff members who might be making the juices, serving platters of kibbe or kabob dinners or arranging the individual loaves of freshly made bread (a customer favorite) is Mike's son, 24-year-old Youssef, who is also a college business student.
"I've been working with my dad since I was 14 and, of course, it's great to be able to eat anything I want during the day, because it's all delicious," he said.
"My other son, Mahdi, is nineteen. He studies business, also, and software engineering. I make him do the paperwork," Mike Chalhoub said. "I hope I can give the business to them some day in the future. It will be nice that they can say, 'Grape Leaves: Our family's restaurant since 2004.' "
Customers, too, love the authentic Lebanese entrees and the rich aroma of baking bread, spice blends, grilled vegetables, roasted meats, simmering soups.
"When they enter," Chalhoub said, "our guests always say how delicious it smells in here. And that hasn't changed since we opened, or since the construction," he said.
"They are also so happy that they can easily get to us again, from Maple or Coolidge Roads. Everyone loves the sleek, updated facades and the plentiful, convenient parking spaces," Chalhoub said. "We like the new property owner, A.F. Jonna Development Co."
"But mostly," he said, "we like to be here for our loyal customers. It is a pleasure to serve them, always."
"Yes," his brother added. "It's our pleasure to see them come hungry — and leave happy."
Grape Leaves in Troy is open from 11 a.m. to 10 p.m. Mondays through Saturdays and from noon to 9 p.m. Sundays. There is also another Grape Leaves location in Southfield.