'Irish Pub, Gourmet Kitchen' Marks Silver Anniversary
LBN Community Series
Berkley
Kevin O'Mara was never interested in climbing the corporate ladder.
Instead, "I wanted to make my own ladder," said O'Mara, a scientist, restaurateur and health food devotee.
And he's done just that, by running his own environmental- and product-testing laboratory for more than three decades, practicing yoga and clean eating that he says is adding life to his years, and building a successful restaurant that's become a fixture in central Berkley over the last quarter-century.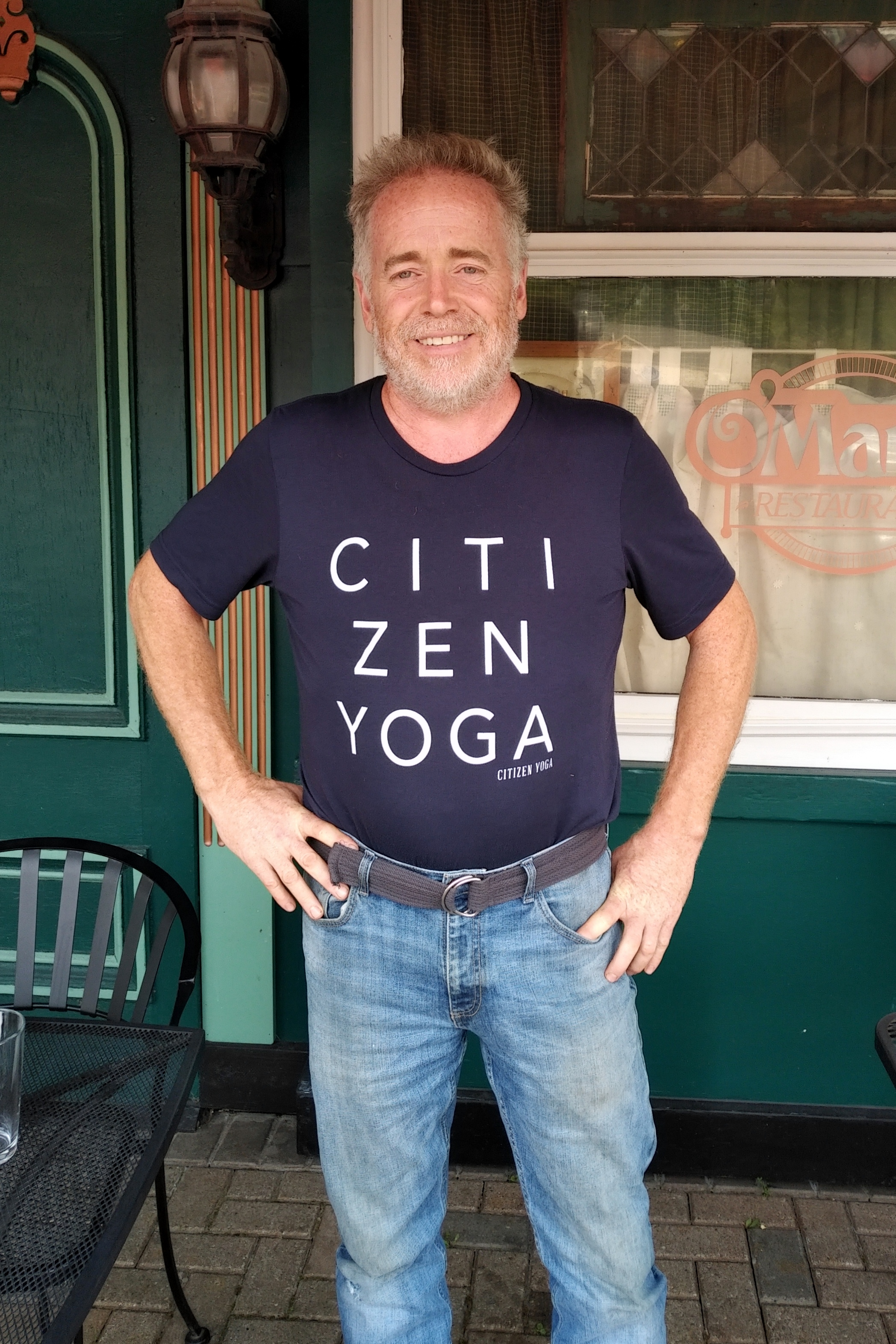 KEVIN O'MARA
OWNER, O'MARAS RESTAURANT
O'Mara, 55, is the owner of O'Mara's Restaurant at 12 Mile and Coolidge, an "Irish pub, gourmet kitchen" hybrid that he put together with a trio of brothers, Harry, Lewis and James Sawyer, whom he met as a teenager when they all worked in area restaurants. Kevin was by far the youngest of the four, but he had big dreams back in the early 1980s.
"I was working with Harry and I told him, 'Some day we're going to have our own restaurant,' " O'Mara said recently as he reflected on his namesake's silver anniversary.
He'd started out as a dishwasher, worked his way into cooking and was running a restaurant kitchen, he said, by the time he graduated from high school. He went on to major in chemistry at Adrian College, paying his way with restaurant work.
Post-college, in 1987, he opened his testing lab, but he was never far from the restaurant world.
"I never left the kitchen. I was never not on a kitchen project," O'Mara said.
O'Mara and the Sawyers opened O'Mara's in March of 1994 in what had formerly been a Chuck Joseph's Place for Steak.
"The building was built by a restaurant man," O'Mara said. "Chuck built a nice building so we thought we'd give it a try here." They'd previously scouted for locations in several Detroit-area communities, he said.
Today, Harry is the head chef, James the sous chef, Lewis is the general manager and O'Mara is the owner and shareholder and a familiar presence to regulars there.
O'Mara's makes most of its food from scratch, even soups, breads and many desserts; O'Mara takes pride in a menu that relies on fresh food with low sodium and no preservatives.
"It's just a good place to go for a meal," said veteran radio host Bob Allison, who hosts the "Ask Your Neighbor" show on WNZK (AM 690) on weekday mornings. Allison visited recently for lunch and a drink. "Their soups absolutely wonderful," he said.
Check Out This Week's Berkley City News
"It's good food, good service, good people," said Alan Kideckel, who had stopped in with friend Michael Reynolds; both regulars, the two shot the breeze with O'Mara for a few minutes.
O'Mara's lunch menu offers sandwiches like a half-pound burger, a BLT and a "World Class Reuben," entrees like "Chicken O'Mara" (seasoned in Parmesan batter plus lemon, white wine and garlic), pan-fried Lake Superior whitefish and fish and chips, plus homemade soups and salads. Dinner entrees include filet mignon, New York strip steak and Irish pot roast, plus pork, chicken and seafood dishes. O'Mara's also serves breakfast on Fridays, Saturdays and Sundays; that menu includes omelettes, frittatas, scrambles, crepes, pancakes, waffles and a variety of sides.
The menu changes every few months, O'Mara said, but the concept stays consistent: good, fresh food.
Kevin O'Mara had picked up beer-making skills while a college student ("I was thirsty," he says), and in the beginning, O'Mara's had one of the first microbrewery licenses in Michigan. But space was tight and O'Mara and the Sawyers wanted to focus on food, so they gave up brewing and began buying others' craft beers after about eight years.
In the early days of small-scale, local brewing, he favored O'Mara's own brand. "Now there's a lot of people making really good specialty beer," he said.
The restaurant has a small bar area with a fully stocked bar, a large dining room with an Irish-themed decor and wood accents and a patio for al fresco dining. A separate back room can be closed off for private gatherings.
"We have a lot of events here, from christenings to memorial services and everything in between," O'Mara said.
They've also got entertainment: live Irish, folk, rock, jazz and blues music, mostly, but not exclusively, on weekend nights; regular Tuesday trivia nights (7-9 p.m.) and occasional appearances by comedians (next up, Dave Landau, 9 p.m.-midnight Saturday, Sept. 21).
O'Mara likes to think of the restaurant as a "chameleon," he said, that can be formal or casual, depending on customers' needs. Though not a "cool kids" place, he said, younger hipsters do find a place at O'Mara's.
"I just love it. I love food. I love people. I love having a place that people can come to and meet," O'Mara added. "And I take it seriously."
O'Mara's Restaurant is at 2555 West 12 Mile, Berkley, on the southwest corner of Coolidge and 12 Mile. Hours are 11 a.m. to 10 p.m. Monday through Thursday, 8 a.m. to midnight Friday and Saturday and 8 a.m. to 10 p.m. Sunday. The phone number is 248-399-6750.