A lot of crazy things can happen in a car wash. Just ask Bruce Milen or his son Jason Milen, second- and third-generation owners of Jax Kar Wash.
While they haven't witnessed anything like the classic "Curb Your Enthusiasm" episode — in which Larry David and Cheryl Hines get stuck in the malfunctioning car wash after she has just downed a dose of colon cleanser — the Milens have their own hilarious stories to laugh about.
Bruce recalls one woman who came in for full service.
"Our final guy put her in the car. She drove off and, unbeknownst to her, one of our guys was still in the back seat."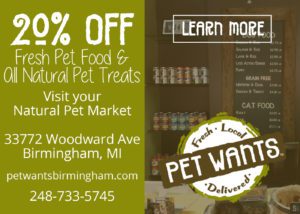 Jason remembers one inebriated man who went through with his convertible top down.
They've also encountered bags of marijuana left in cars, interiors reeking of pot odor, the guy who laid a gun down on the counter when he was paying for his service ("the cashier freaked out," he says), and another who left a loaded gun on the seat of the car ("we had to call the customer to get it out—we won't touch them," Jason says).
And then, says Bruce, there was the pet owner whose dog had just pooped on the floor, and she left the pile there for the attendants to deal with.
Just another day at Jax.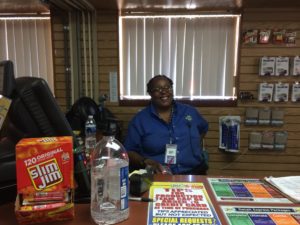 Effervescent cashier Rose Thompkins greets customers in Jax's bustling waiting area in Birmingham with the big windows and the long racks that hold everything from candy bars to car mats. Air fresheners are big sellers. The most popular scent among the 25 or so types Jax sells, according to Thompkins, is Little Tree's Black Ice.
"Definitely Black Ice," a customer at the register agrees. "It's good and neutral."
Here you can also find cell phone accessories, auto wax, towels and cold drinks. Jason says the front stuff isn't a big part of the business, it's just for customer convenience.
Marty Weissman watches the steam and suds through the window, waiting for his Mercedes SUV to emerge from the conveyor blower.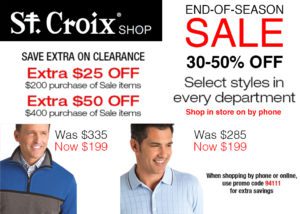 "I've been coming here for 10 years," Weissman says, "and this place ranks better than most for the service and the way you can get in and out quickly."
Weissman, who lives a few blocks from the car wash, is a member of Jax's Unlimited Club Plan, for which he pays $35 a month. That gives him up to twice-daily full-service (inside and out) washings and discounts on special services, detailing and merchandise. Today, a radio frequency identification reader (RFID) scanned the FastPass sticker at the bottom of his rear windshield after he entered the car wash, without having to hand someone cash — moving things along even more swiftly.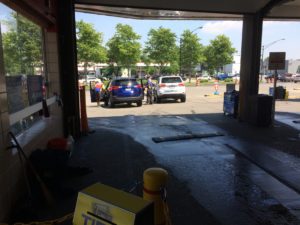 Somewhere, Jack Milen, who founded Jax in 1953 at the corner of Six Mile and Meyers in Detroit, is smiling at the innovations his son Bruce, 70, and grandson Jason, 48, have implemented since his passing in 2003: The RFID scanner; the super-suds, eco-friendly detergents; the ability to use credit cards for monthly payments (Jax had a Club Plan starting in 1956, but because credit cards had not been invented, customers had to pay a yearly fee up front); and the addition of the exterior-only option, so customers can stay in their cars.
"It's less expensive and appeals to a whole different market," says Jason.
Over 65 years, the Jax motto, "always put the customer first," has served the company well, although there was a short, regrettable period when that wasn't the case: In 1998, the family sold the business to a national chain, which ignored the customer and tried but failed to take the company public. Bruce bought Jax back in 2001, and it has stayed on track ever since. Bruce and Jason both run it together. Bruce does day-to-day operations. Jason does marketing and is in charge of social media.
Jason remembers working for Bruce every Sunday when he was 8 or 9 years old.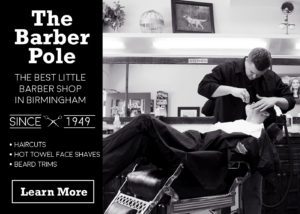 "I'd have to clean all the shelves in the lobby — I got a dollar," he recalls. Starting at age 14, he learned every aspect of the business and watched it grow. Jax currently boasts eight locations in Oakland County and another, the newest, in Macomb County. Bruce says further expansions are planned.
"I love the business," Jason says. "I love our great customers and our great team members—some have been here 20 years." In all, there are 300 full-time team members and 200 more part-timers.
The biggest challenge the Milens face are the bottlenecks: The days when nobody comes in, and then all of a sudden six cars are there at the same time for full service. Jax tries to make the experience 25 minutes or less, but when people have to wait, they get mad and post nasty reviews on social media.
"We're not perfect, but we try to be," says Jason. "We have a quality guarantee, so we ask that if somebody didn't have a perfect experience to tell us about it and let us fix it instead of going away mad and posting a bad review on the Internet."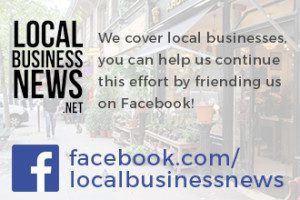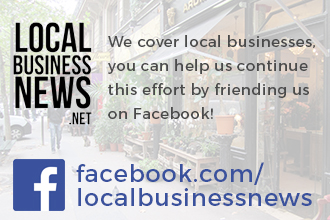 He and his staff monitor all of the social media comments, good and bad, and he responds to any complaints within one working day. His attendants provide a checklist to every car to review after service, and he hopes people take a look before they leave.
"We're in the people business," he says. "We just happen to wash cars."
Some Fun Jax Facts
Since 1953, Jax has washed millions of cars. At least.
All that water and dirt that rolls off your car is separated by a system that sends the water to a sewage treatment plant to be neutralized, while the dirt falls into a pit that gets carted away.
The soaps are eco-friendly, designed to break down before the blower hits the car at the end of the cycle.
Despite summer being a big season for car washing, winter is by far 

Jax

's busiest time because of all the road salt.
A full-service wash takes seven team members: two to vacuum, two to drive, and three to towel dry. When it's busy, Jax employs up to 20 team members at a time.
The worst cleaning mess is vomit; biohazard suits and goggles have to be worn. That goes for blood, often present when cop cars are brought in.
BIRMINGHAM
34745 Woodward Ave.
Birmingham, MI 48009
248-646-5533
ROYAL OAK
27054 Woodward Ave.
Royal Oak, MI 48067
Phone: (248) 547-3450
TROY
2835 W. Maple Rd.
Troy, MI 48084
248-280-0490
Other locations:
Rochester Hills, Southfield (Telegraph Rd., Southfield Rd.), West Bloomfield, Auburn Hills and Clinton Township