Lyudviga Couture Opens Store in Downtown Birmingham
LBN Community Series
Birmingham
Nearly 20 years ago, Lyudviga Shneyders stepped off the plane from Crimea with nothing but $200 in her pocket.
Today, she's a fashion maven and owner of Lyudviga Couture in Birmingham, providing only the best fabrics, original styles and singular customer service.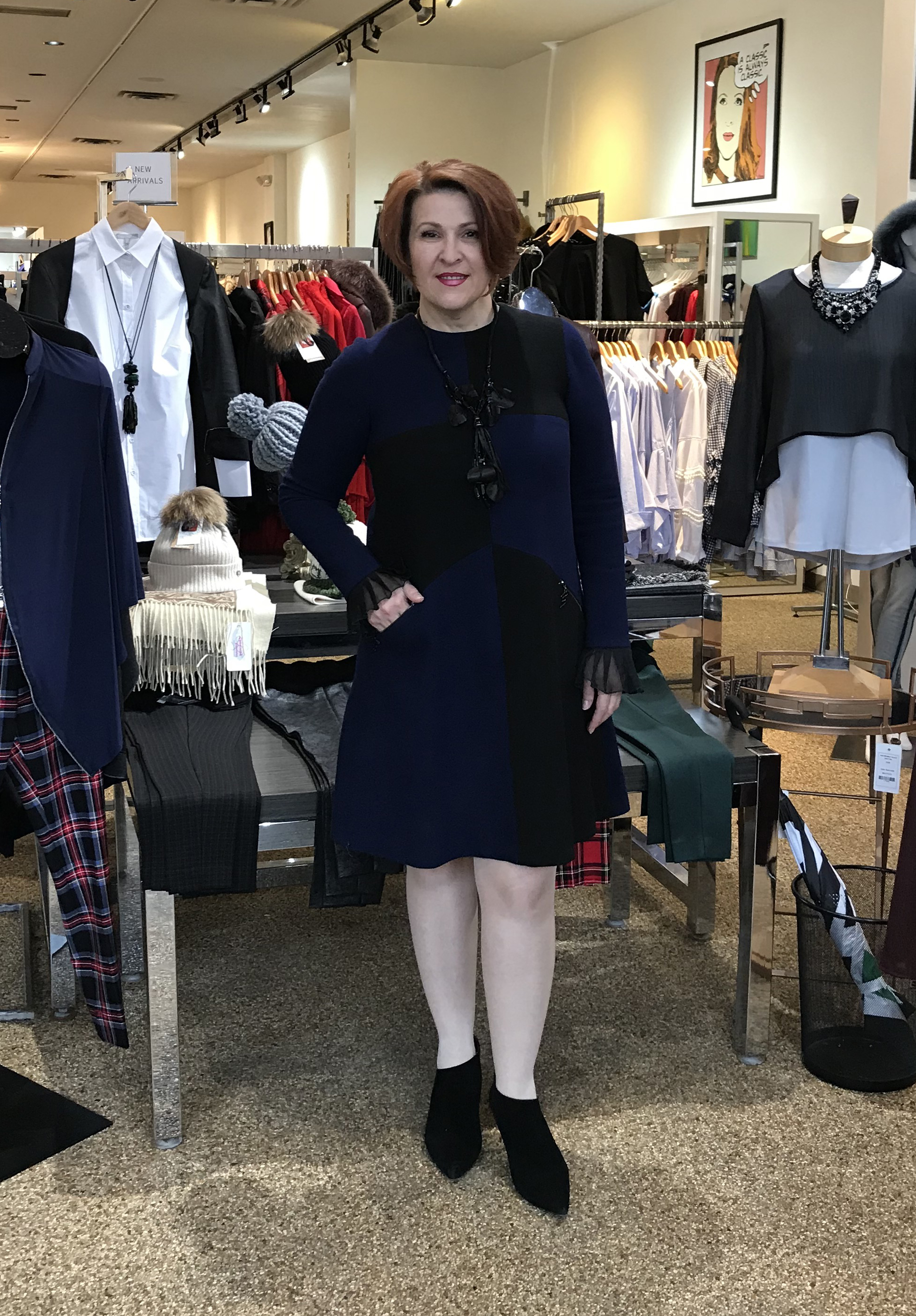 While the store has been in Birmingham for eight years, it's been decades in the making.
"My grandma thought if I would learn how to sew, I would be able to provide for a family no matter what. So, she knew in her village where she was living, the most respectful lady was a seamstress," said Shneyders.
By age 15, Shneyders was already sewing and designing for competitions. In fact, her design in one competition got second place because the skirt she created was narrow at the waist and flared at the hem.
"I didn't get first place because it was too futuristic. Then, a few years later, the tulip skirt became popular," she said.
"Growing up, I wanted to be an astrophysicist or an astronomer. I wanted to find out all the secrets of the universe. But Grandma said, 'Go learn to sew first, then you can count your stars.'
It was the best decision I ever made," Shneyders said. "I went to fashion design school at 15 and graduated at 19. Since then, it's brought bread, butter and a lot of joy to my life."
Lyudviga Couture has been a Birmingham mainstay for years, but it re-opened in June on Maple Road. The shop is big and airy with racks full of the latest original Lyudviga designs as well as high-end, ready-to-wear items.
"All brands I bring into my store are unique. I have no brands that are selling in at least a 15-mile radius. I pick them personally and work with the sales rep directly, especially with new brands, casuals. It's a very good price point, but very good quality," Shneyders said.
Trudy DunCombe-Archer, former judge and former first lady of Detroit, raves about Lyudviga Couture and has been a client for at least five years.
"I saw her designs and immediately upon seeing her designs I paid her a visit. My closet is just filled with her creations. Everything from gorgeous evening gowns to a classic black dress with outstanding detail," said DunCombe-Archer.
"My closet is just filled with her creations. Everything from gorgeous evening gowns to a classic black dress with outstanding detail."
Shneyders personally designs formal and evening wear as well as professional attire and anything a client might need to feel beautiful. She also sews the dresses she designs, especially the first one.
"I am a professional technologist. I have to know how the dress can be done in the most time sufficient way," she said. "The reason I'm successful is I don't lose even a second in the production line. When clients see how a dress is done and how the seams are made, they know this is not a dress my grandma made in the basement."
Rhonda Walker, news anchor at Local 4 WDIV, also counts on Shneyders for her clothing designs.
"I've worn her designs for many years and I've known her for over a decade. I have her design clothes for the news or for special occasions," said Walker. "She's extremely creative and talented. A lot of her clothing is one of a kind. I love buying from small businesses and boutiques, but most of all it's the person and how talented and creative she is."
The design process starts with the occasion—black tie, cocktail, etc. Then, Shneyders gives homework. Clients are to go through magazines and find two or three dresses they like and what they like about them.
"I go through the store and show them my designer gowns. My gowns are one of a kind and are waiting for the right person. Sometimes it is love at first sight. But adjustments can be made," Shneyders said.
At the second meeting, Shneyders goes through fabrics. Silks, laces, beading and velvet all come off the shelves, so she can show them what she has.
"The sensation of touching and feeling of it takes over. I also show about 100 different colors of silks," said Shneyders. "I'm a big fan of natural fibers. If gown has to be made, and a price has to be paid, only nature can provide."
For Lyudviga Couture, Shneyders travels the world for the best of the best fabrics. She buys direct from mills in Italy, so customers can get the very best pricing, without the department store mark-ups.
Then, she starts sketching and doesn't stop until she has the design the customer wants.
"That first fitting reveals whatever they thought would look good on them, doesn't," said Shneyders. "I'm getting my customers educated on how clothes are supposed to be by pinning and showing them how they'll look after alterations. I want a finished garment to look phenomenal."
Lyudviga Couture is a one-stop-shopping experience. From one-of-a-kind garments and top-quality shoes and jewelry, to original handbag designs, Shneyders has everything a fashion-forward woman needs.
"Once upon a time, I was a girl who came to America with $200 in her pocket. But 20 years later, this is what I got. Whatever I did in my life, mistakes or achievements, has brought me here," Shneyders said. "I still have a joy in creating and nobody can take that away from me."