By Marie Van Tiem
When Ted Overall started raising and selling aquarium fish as a cottage business in the mid-1940s he hedged his bets by keeping his autoworker job. But Overall's friends—his first customers—liked his fish enough that he was able to eventually quit his job and open a store, the Highland Tropical Fish and Bird Haven, in Highland Park.
The business eventually closed, but before it did, Highland Tropical spawned the Royal Tropical Fish and Bird Haven, in Royal Oak, which today is owned by a third generation of Overalls. People still like to buy Overalls' fresh-water, tropical fish, birds and reptiles: This year marks the store's 64th year in business.
It was Ted's son, Kenneth, who established the Royal Oak business, after he married and started a family. He and wife, Lois, transformed what was once a house and a floral shop into Royal Tropical. The couple raised eight children: Two of their offspring, Sue and Matt Overall, now run the business, along with Mike Woodcox, who's worked there for 30 years.
Sue and Matt's brother, Brett, opened a third store, in the mid-1980s. Ironically, it's also known as Highland Tropical Fish and Bird Haven—but it's in Highland Township, not Highland Park.
Sue Overall says she was about 10 when she started working in her dad's business. Her first duties included picking up cigarette butts that customers ground out on the shop's then-cement floor. Back then, it was acceptable to light up just about anywhere. That's changed, and so has the floor; it's carpeted now.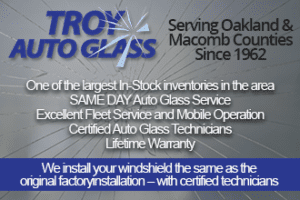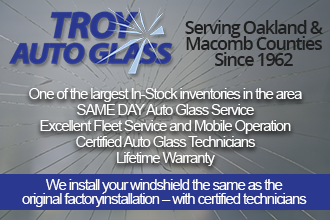 Overall, who has a degree in marketing, worked elsewhere after college, but soon decided to return to the family business and the fish and birds she loves.
On a frigid January day, the Royal Oak shop was warm and humid—like Florida, where its animals originate—from the aquariums that line its walls, and filled with the chatter and calls of birds in cages and on perches a few steps up from the main level. Racks of colorful aquarium accessories and pet toys shared the space with bins of bulk bird seeds that can be mixed to suit the age and health of a bird.
"We can customize your mix for your bird," Woodcox says.
That emphasis on service has helped grow the business over the years.
Overall says her best advertising comes via word of mouth from satisfied customers, who like the shop's low-pressure approach, its knowledgeable staff, and its focus on educating pet owners.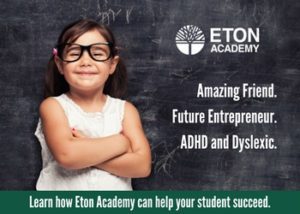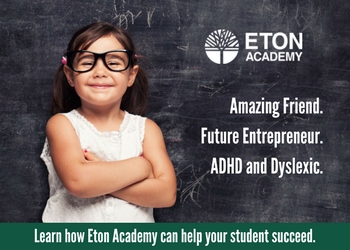 Woodcox agrees, and adds: 50-year relationships with fish farmers prompt the suppliers to send their higher-quality animals; Royal Tropical orders smaller quantities, which means their fish are fresher and don't have a chance to get stressed in a shop environment; and the shop carries a larger variety in each family group of fish.
"Our selection of cichlids is hard to match," he says, counting 27 tanks of the freshwater vertebrates.
In addition, each aquarium has its own filtration system, unlike at large chains that filter water from many tanks, which gives disease a chance to spread.
Woodcox can even advise customers on which fish live together in harmony: The big chains don't necessarily offer that service, although a customer can read labels on aquariums to determine suitable aquarium co-habitants.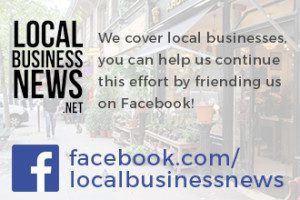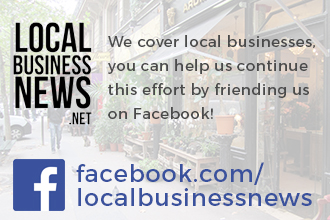 "Because they're so big, you don't get that one-on-one," Woodcox says.
Overall says she often advises would-be pet parents not to make an impulse buy, but to go home and do some research on the animal they want to add to the family.
"Birds are like a toddler; they need attention," she says. "We avoid the impulse buy and tell people to research, research, research."
A good beginner bird might be a parakeet or cockatiel, Overall says.
Sandy Cross, a 23-year customer originally from Ferndale, has purchased both fish and birds at Royal Tropical. Cross shut down her 29-gallon aquarium before she moved to Roscommon 11 years ago because she tired of cleaning it, but she still owns two birds (down from seven): "Pele," a sun conure, and "Gizmo," a blue-capped pionus.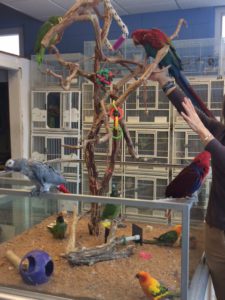 "Everything I get from them is just wonderful," says Cross. "And if I have a question, no question is too stupid."
The store draws customers from its immediate area, but also from as far away as Detroit and the Northville-Novi area.
In 2017, the Royal Oak Historical Museum included the Royal Tropical in an exhibit of long-time Royal Oak businesses.
"The fact that they've been around that long says they're filling a need for our residents," says Judy Davids, community engagement specialist for the city. "It's nice to have the sort of consistency and identity that businesses that have been around a long time add to a city."
Other independent pet stores haven't been so fortunate. Two major chains—Petco and PetSmart—accounted for 60 percent of the industry's revenue in 2016, according to an article in Pet Product News.
"They've gone down quite a bit, especially during Great Recession," Overall says of the independents, citing two nearby stores, The Aquarium Shop and Tropical Fish Pond & Reptiles, that are closed.
royaltropicalonline.com
1324 Hartrick Ave, Royal Oak, MI 48067
(248) 541-6600
Highland Tropical Fish and Bird
10655 Highland Road
White Lake, MI 48386
248.698.9090