As Victoria Knight, manager of mens' fine apparel store, the St. Croix Shop, precisely folds (with a layer of crisp tissue) a newly arrived, handcrafted sky-blue men's cotton luxury polo shirt, she warmly greets a customer who, while on a walk downtown, stops in.
Introducing himself as "Tom," he shares that the spring wardrobe display of coordinated separates that he saw through the window attracted him.
"This is why I'd so strongly urged that it was time for us to leave the mall setting after 24 years and to become part of the Birmingham community," states Knight.  "We came to Birmingham TO our clients. They run businesses here, they dine here, and they enjoy the community, which we wanted to be part of."
And Knight has been enthusiastically welcomed into Birmingham's community.
Richard Astrein, long-time owner of Astrein's Creative Jewelers and a committee chair member of Birmingham's Principal Shopping District, was "ecstatic" about the move.
"I thought St. Croix Shop was a great fit for the district," Astrein said. "Downtown Birmingham is an exciting place. There's a lot happening here. In a mall, you might have more traffic or even more business but, with costs per square foot, are you going to make more money?"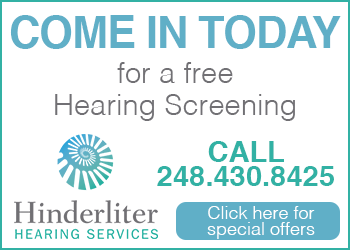 He adds, "I've been a customer of St. Croix Shop for a long time. Their sweaters and shirts wear so well! I particularly like the 'quarter-zip pullover.' I recently went through my closet and counted 28 St. Croix sweaters! It will be great having them just down the street."
Ingrid Tighe, executive director of the Principal Shopping District, had worked with Knight and St. Croix Shop in her previous position at The Somerset Collection and, Knight says, has been a great support.
"The Birmingham Shopping District is thrilled to welcome St. Croix to our downtown," said Tighe. "This luxury menswear store is a nice complement to the wide selection of retailers we have in Birmingham. We look forward to St. Croix's continued success in our community."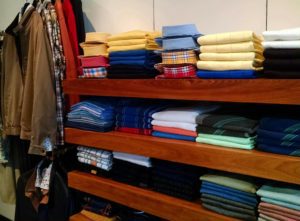 Knight and her weekend assistant, Michael Hill, were determined to open the Birmingham store as quickly as they could, after leaving The Somerset Collection this January.
"We packed on a Friday, unpacked on Saturday and, by Wednesday, we opened," Knight says. "We didn't mess around!"
Their move was to a 650 square-foot, temporary "pop-up" location four doors down from the 1300 square-foot spot that will be their new home at the end of April.
"The sequence of events was amazing," shares Knight. "I found my dream spot on Maple Road and, working things out with the property owner – who also happened to own the "pop-up" spot we were able to land in – we will soon be in the perfect, permanent location."
Meanwhile, with creativity, a great staff, and a passion for St. Croix's products, Knight has created a space where customers can enjoy a unique, boutique shopping experience.
"These luxury clothing items speak for themselves," Knight says, "but it is our job to educate shoppers and to provide a 'Wow!' experience. Once people realize how these clothes are created – and that most are machine-washable and American-made (sweaters are Italian-made), with details like lay-flat collars and hand stitching, and that they last 40-50 years! – they often become customers for life."
"One of my greatest pleasures," adds Knight, "is providing service to generations of families as they continue to shop at St. Croix Shop – or even come in wearing a timelessly styled, handcrafted sweater or shirt that's been passed down to them."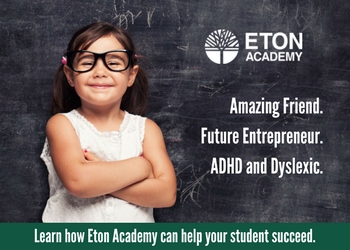 In addition to sharing the company's background and the acumen of its founder, master knitter Bernhard Brenner, Knight and her staff think creatively when there is a logistical problem or issue.
"I've been a customer of Victoria's at St. Croix since 2010," says Allyn McManama.  "Her abilities in sales are matched with her shrewd business sense."
"For example," he says, "when major road construction commenced in front of the store location, she took the initiative to…alert all current customers that her store would waive all shipping fees for orders placed with that store in exchange for this inconvenience."
"She even," he continues, "provided an alternative route for customers to avoid construction and traffic to the store."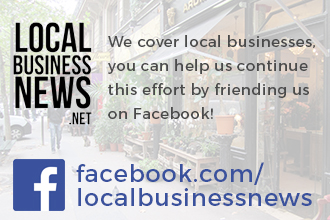 Victoria smiles as she recalls such challenges.
"That's part of what makes us so unique," she says. "Our customers are like family and so are the members of the St. Croix Shop company. Bernie, our founder, works very hard to make the best product, and we all have the passion to share that product – and unparalleled, individual service – here, now, in Birmingham and through our seven other boutiques in the U.S.A."
Business info:
stcroixshop.com
stcroixcollections.com
Birmingham "pop-up" location:
286 W. Maple Rd.
Birmingham, MI 48009
248-816-1390
Birmingham upcoming location:
268 W. Maple Rd.
Birmingham, MI 48009
248-816-1390