Friends,
Last week, I took my first mom-cation. I went to Seattle, and for the most part, traveled around by myself. I had a wonderful time. Beyond the sights I saw and the food, I met some interesting people—Tony the bartender at Rocco's, Richie the shoe salesperson at Nordstrom, the fish-throwing guy at Pike's Place.
One of the best things of my profession is how it has made me so curious about people. I'll ask anyone anything. Usually, I can get some great insight, and at the very least a telling response to my questions.
It was great to get away, but now I'm back and in the throes of the holidays. Thanksgiving in a few days, then we launch into "birthday season" at my house, and of course Christmas.
Be sure to check out Local Business News for some great holiday shopping ideas while you're looking through the Black Friday ads, too.
From my family to yours, Happy Thanksgiving!
Rebecca
Small Business Saturday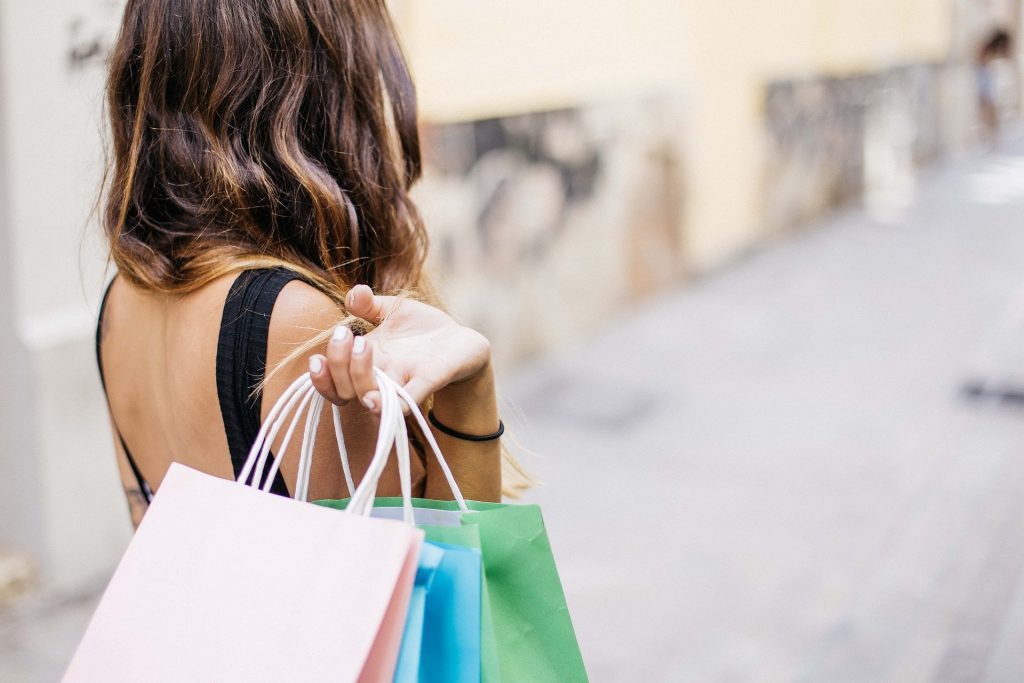 The Oakland County Small Business Saturday Contest is back. Shop at Troy small businesses on Nov. 30, and you could win one of three prizes:
1st – $5,000​
2nd – $2,000
3rd – $1,000
Winners will be notified Dec. 1 and will have until Dec. 13 to accept their prize. Prizes will be presented to the winners on Dec 17.
For more information about the 2019 Small Business Saturday Shopper Contest, see the Official Rules and the FAQ's.
Troy Police Raise Money for Local Charities with T-Shirt Sale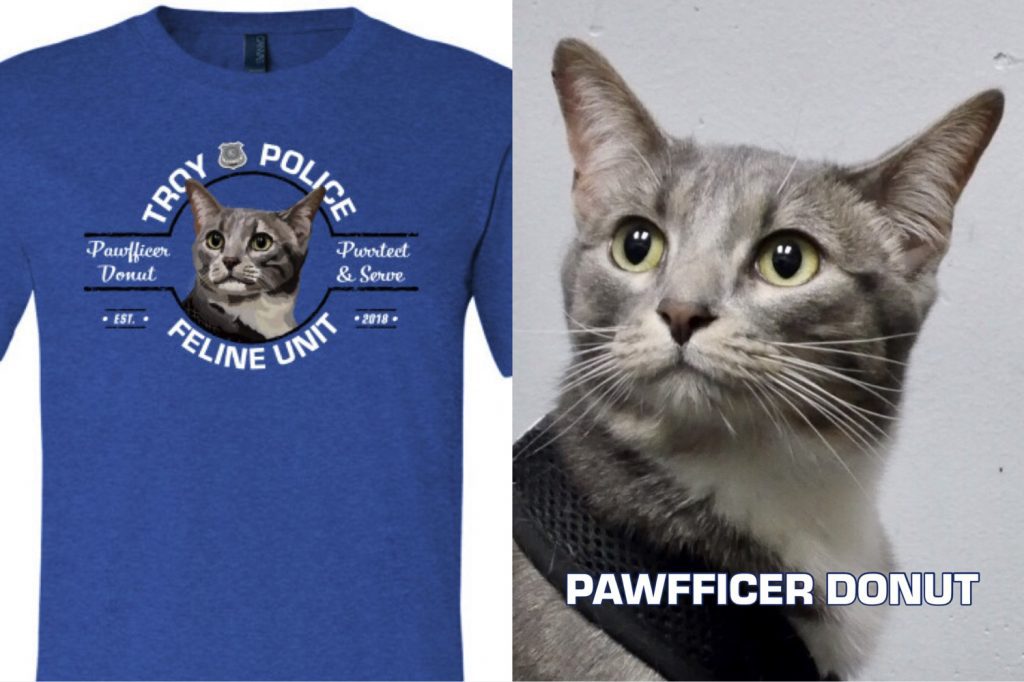 The Troy Police Department is selling T-shirts featuring Pawfficer Donut, police cat, to raise money for local charities. Proceeds from the sales of the shirts benefit HAVEN, Oakland County's organization for victims of domestic violence and sexual assault, and Leuk's Landing, a home for cats with feline leukemia.
The Pawfficer Donut shirts are available through Dec. 2 and can only be purchased through Michigan-based Good Ink. T-shirts sell for $25 each and will ship in time for Christmas.
Pawfficer Donut, Troy's police cat, champions "pawsitivity" throughout the year through school visits, community events and social media content. The T-shirts feature a picture of Donut and her motto, "Purrtect and Serve."
Best Decorated Home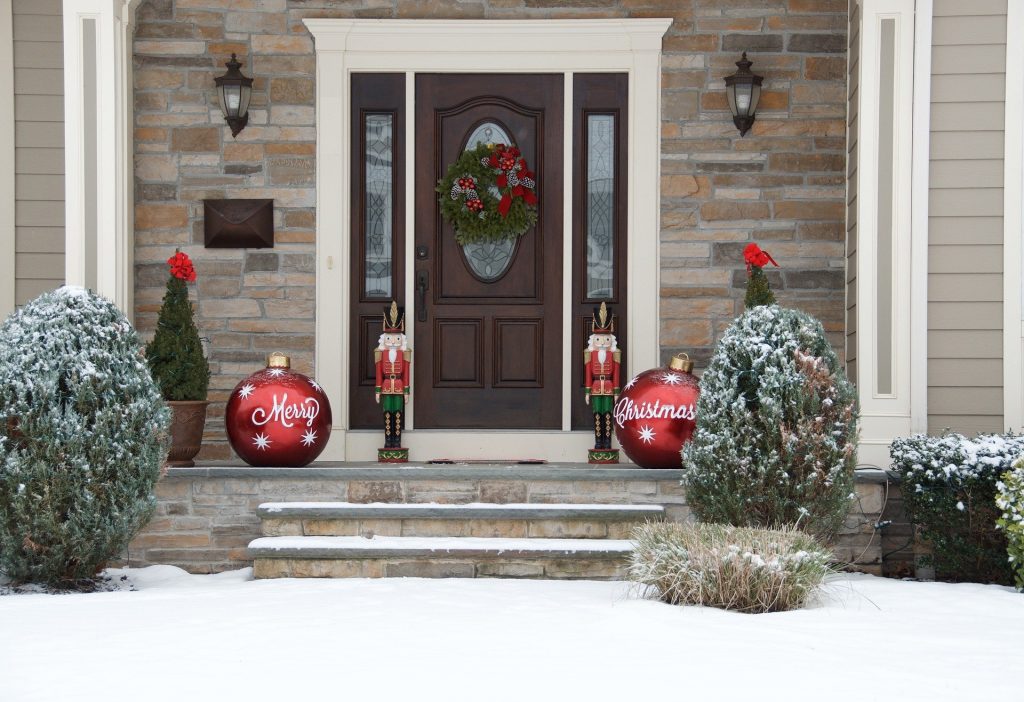 Do you know a Clark Griswold? Are you Clark? If so, nominate your friends and neighbors or yourself, for the Best Holiday Decorated Homes and Businesses in Troy awards. Send in your nominations by Monday, Dec. 2, of fabulously decorated homes or businesses, plus the homeowner's name and phone number, if you have it.
Multiple categories for awards will be given out on Monday, Dec. 16, in the City Council Chambers at 6:30 p.m.
Send in your nominations for Best Holiday Decorated Homes and Businesses to:
Cindy.stewart@troymi.gov or call in the nominations to 248-524-1147.
Winter Wonderland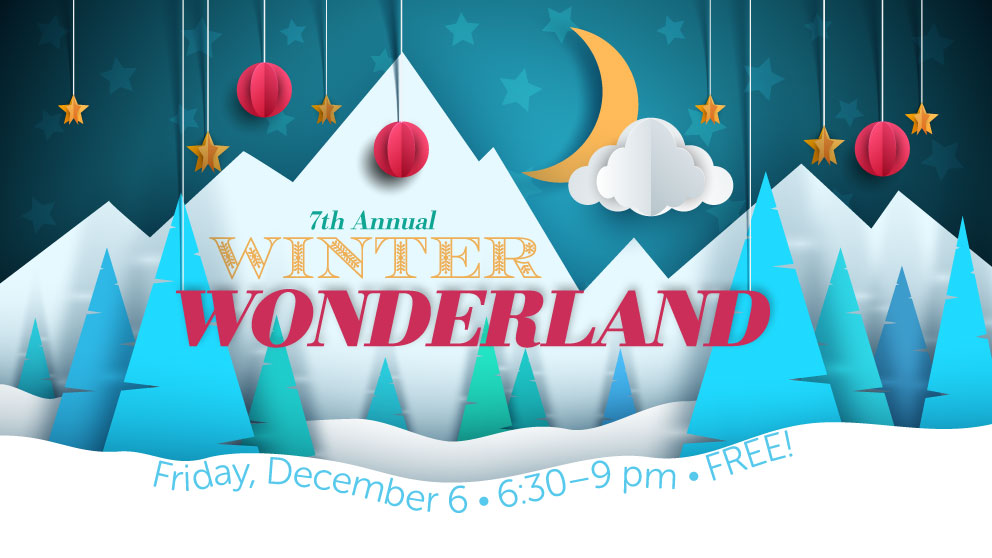 This free, campus-wide event returns on Friday, Dec. 6, from 6:30 to 9 p.m.
Start the night at the south entrance of City Hall for the annual Christmas Tree Lighting at 6:30 p.m.  Then at 7 p.m., go to the library and Community Center for activities for the whole family.
Check the website for details.