Safe in the City
The Birmingham police invite Birmingham residents to a free two-hour interactive women's awareness and self-defense workshop. These popular workshops are filling up fast. There are limited seats remaining in the workshops on February 27, 10 to noon and March 1, noon to 2 pm. To learn more and register, contact Gwynn Duffey at gduffey@bhamgov.org.
Go Classical with the Music Explorers
Join the Music Explorers with the Baldwin Ensemble as they explore Franz Schubert's Quartet No. 13 in A minor and Felix Mendelssohn's Quartet Op 44. no 1. on Saturday, February 9, from 2 to 3:30 pm at the library. Learn more about their lives and place in musical history during the transition from the Classical to Romantic Periods. There is no charge, but registration is required.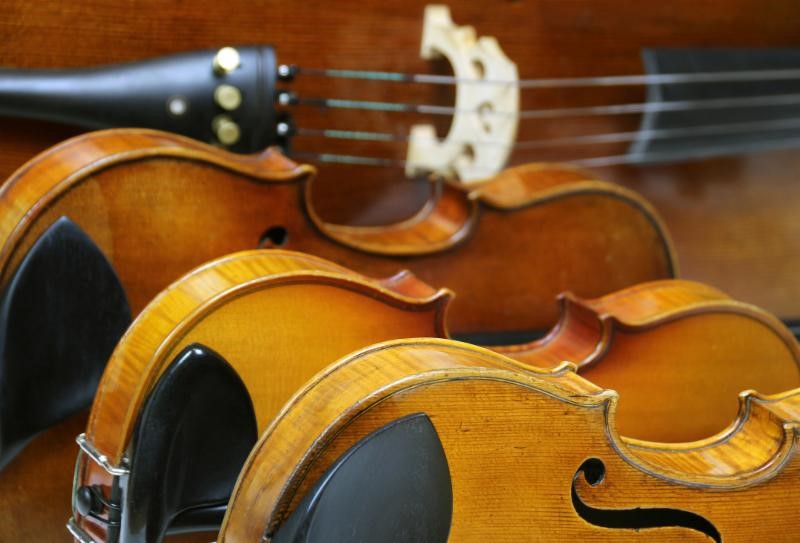 Inside City Hall
Get the scoop on snow removal from Lauren Wood, Director of Public Services and meet Pam Reed, the friendly face behind the counter at the Treasurer's office, in City Manager Joe Valentine's Meet the Staff feature.
.
Prom Dress Giveaway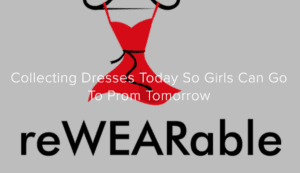 Groves High School student Danielle Lutz is "collecting dresses today so girls can go to prom tomorrow." She started a non-profit called reWEARable which collects new, gently used dresses, shoes and accessories for girls who wouldn't otherwise be able to afford them for prom. Their mission is to boost confidence and make the dream of going to prom a reality.  She's partnered with Detroit Public Schools for several 2019 Prom Dress Giveaways. reWEARable is looking for volunteers to help set up, clean up, arrange dresses, and style girls at a location to be determined in Detroit on the following dates:
Wednesday, March 13 | Thursday, March 14 | Wednesday, March 20 | Thursday, March 21
Contact Danielle at daniellelutz@rewearable.net if you can help out or donate. reWEARable accepts donations of new or gently used short or long dresses, shoes, costume jewelry, purses, and shawls. And little black dresses are always a hit.
College and High School Together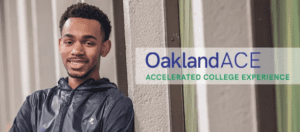 Oakland ACE – Accelerated College Experience, a program offered at Oakland Community College, allows students the opportunity to earn an associate degree, or up to 60 transferable college credits while still in high school.  Students must commit to an extra year of high school to participate in the program.  Students apply in the 10th grade and commit to a three-year program spanning grades 11 and 12, plus an additional year as a full-time student at Oakland Community College. Oakland ACE offers students facing potential challenges to college enrollment and success the opportunity for guidance and support through the process while still in high school at no cost.  For more information please visit oakland.k12.mi.us/education/accelerated-college-experience-ace.
In a study conducted by HomeSnacks, Birmingham ranked 3rd in a new study listing the top ten cities to live in Michigan. The study analyzed more than 170 places in Michigan, looking at factors such as home values, income, population density, unemployment rate, commute time, crime, education levels, health insurance coverage and poverty rates. HomeSnacks combines recent data from the Census, FBI, OpenStreetMaps, and dozens of other sources.
Road Work Ahead
Because of last week's inclement weather, the 14 Mile Road water main project originally scheduled to start on Monday, February 4 is now anticipated to begin on Thursday, February 7. The south side of 14 Mile Road from Greenfield to Eton will be closed. Also, in the near future, the south side of 14 Mile Road will be closed intermittently at Coolidge for water main improvements. To help mitigate the traffic difficulty, two lanes of two-way traffic will be maintained on the stretch of 14 Mile Road between Greenfield and Eton. The project is anticipated to be completed by June. Learn more about the work planned for 14 Mile Road at romi.gov/1394/14-Mile-Road.
And starting on Tuesday, February 5, the right lane of Woodward Ave. was scheduled to be closed in both directions, just south of Lincoln Ave. A major water main crossing serving this area of the City is being cleaned and inspected. Following this, a liner will be installed. The liner will create a whole new pipe to extend the service life of this critical water main well into the future. This project should be done by Friday, February 21.
.