We'd love to know what you think! After you read this week's City News, please take a moment to answer some quick questions that you will find at the bottom of this page.
Lisa Brown, Oakland County Clerk/Register, Delivers Services to Birmingham on Thursday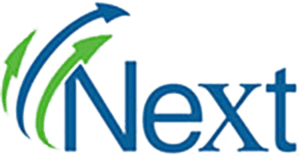 Oakland County Clerk/Register of Deeds Lisa Brown will bring the services of her office to Birmingham Next on Thursday, March 28, from 1:30 to 3 pm, through the popular Local Office Visit program. A wide range of services will be available, including:
Free Veterans ID Cards
Copies of birth, death and marriage certificates
Copies of deeds, mortgages, liens and other property documents
Obtain or file a military discharge record
Copies of Oakland County Circuit Court documents, including divorce records
Business registration or renewals, as well as access to Oakland County's Assumed Business Names and Co-Partnership database
Concealed pistol license applications and renewals
Marriage license applications
Notary public applications
Free copies of the Oakland County Directory
Please visit www.oakgov.com/clerk, or call 248.858.0561 for additional information.
Bringing Sensory Learning into the Classroom and Home
Join Friends of Different Learners for an evening learning about sensory learning at their next meeting on Thursday, April 11, at 7 pm at Birmingham Covington School.
Students learn in many ways. Some do best with information they hear, other by what they see. Sensory learning engages more than one sense at a time. Information can be conveyed through touch and movement as well as hearing and sight. This instruction taps into learning strengths to help form connections and memories. All students can benefit from this kind of learning. For more information visit Friend of Different Learners.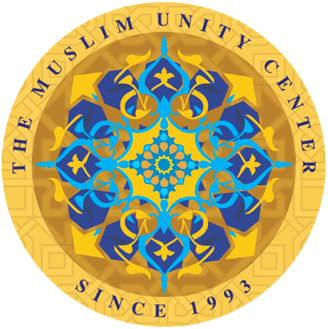 Get to Know Your Muslim Neighbor
Muslim Unity Center and Muslim Parents of Birmingham are hosting a "Get to Know Your Muslim Neighbor" dinner at the Muslim Unity Center, on Wednesday, April 10, from 6:30 to 8:30 pm. In addition to being a vibrant, multi-cultural house of worship, the Muslim Unity Center is an active host, participant and promoter of interfaith events aimed at learning, informal dialogue and deeper mutual understanding and appreciation. For more information, contact Info@MUCinterfaith@gmail.com
.
Building a Vibrant Downtown
The Birmingham Shopping District board approved a one-year contract with CC Consulting to help recruit national and regional retailers and help them locate and establish a retail operation in downtown Birmingham. CC Consulting of Bloomfield Hills is a consulting firm specializing in offering retail attraction and has over 25 years of experience working on high profile real estate deals throughout metro Detroit. BSD will work with CC Consulting, using data and analytics provided by retail analytics firm Buxton Co., to proactively pursue potential retailers and make a strong business case for why they would be a great fit in downtown Birmingham.
Groves Senior Seminar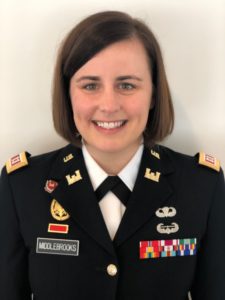 Wylie E Groves High School recently welcomed 2007 graduate Captain Tara Middlebrooks to speak at its annual day-long seminar for senior students, an event designed to introduce almost-graduates to their next steps in the post Groves world.
CPT Tara L.R. Middlebrooks (Roberts) commissioned as an Engineer Officer from the United States Military Academy at West Point in May 2011 where she received a B.S. in Comparative Politics. She has led construction projects across the country and was deployed in February 2013 to Regional Command – East Afghanistan in support of Operation Enduring Freedom.
CPT Middlebrooks has an M.S. in Engineering Management from the University of Missouri Science and Technology and is currently an M.A. Candidate at Columbia University, studying Social-Organizational Psychology. Beginning August 2019, she will serve as an Instructor in the Behavioral Sciences and Leadership Department at West Point, teaching courses in military leadership, management, and psychology.
Her military awards and decorations include the Bronze Star Medal, Meritorious Service Medal, Army Commendation Medal, National Defense Service Medal, Afghanistan Campaign Medal, Global War on Terror Service Ribbon, Army Service Ribbon, Overseas Service Ribbon, and the NATO Medal. She also earned the Airborne Parachutist Badge, Air Assault Badge, the German Proficiency Badge.
CPT Middlebrooks is also a second-generation Groves High School graduate; her parents Gary and Deb Roberts, graduated from Groves in 1975 and 1977, respectively. Before graduating in 2007, she was a member of the National Honors Society and competed on the Varsity Cross-Country and Basketball teams and served as Team Captain for the Varsity Birmingham Unified Lacrosse Team.
The event also included breakfast, an address by Groves teacher of the year Marc West, and workshops on personal, educational and professional topics such as:
Art in Detroit/ Funding a Kickstarter Campaign
Legal Personal Responsibility for Guys
Personal Safety & Personal Responsibility for Women
The Secrets of Mind and Body Balance
The College Life Panel
Money Matters
Fraternities & Sororities