It's a Wonderful Life
Paul Housey will do his annual one-man show at the Birmingham Players on Fri. Nov. 23. It is adapted from "It's a Wonderful Life" with Jimmy Stewart. All proceeds go to the Building Bridges charity to provide scholarships for students who otherwise wouldn't have the opportunity. If you're looking for a pleasant way to launch the Holiday season, you can have a good time for a great cause. Call (248) 644-2075 for more information.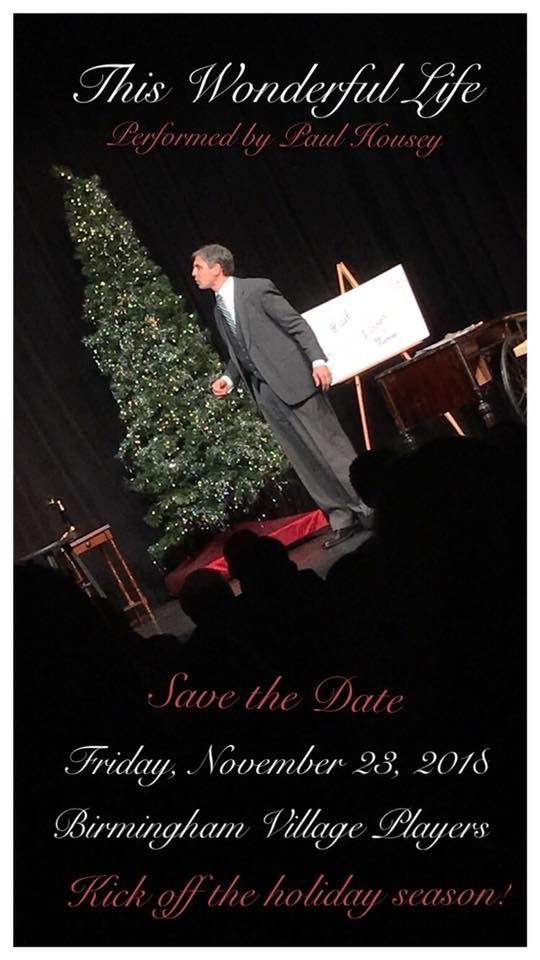 Bonus Bucks, Santa Walk, Prizes and More on Small Business Saturday
In case you need another reason to shop this holiday season, Birmingham has a good one. Small Business Saturday is a great opportunity to support local businesses, walk with Santa and get Birmingham Bonus Bucks. Small Business Saturday is a national event dedicated to supporting small businesses across the country.
The event kicks off with the inaugural Birmingham Santa Walk at 9:30 a.m. starting in the parking lot behind The Surnow Company at 320 Martin Street (southwest corner of Maple & Bates).  Santa will ring in the start of the Small Business Saturday shopping extravaganza, arriving amidst ringing sleigh bells. Shop the stores, get special giveaways and Birmingham Bonus Bucks, and visit Santa's quaint home in Shain Park, open from 10:30 a.m. to 2:30 p.m.  Finally, enjoy a complimentary horse-drawn carriage ride from 10:30 a.m. to 2:30 p.m. Find detailed information about Birmingham Bonus Bucks at ALLINBirmingham.com/BBB.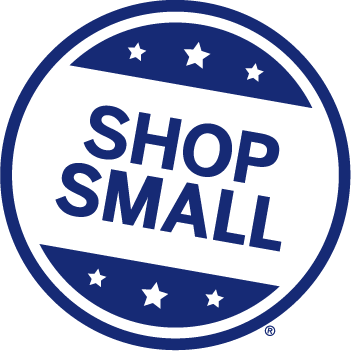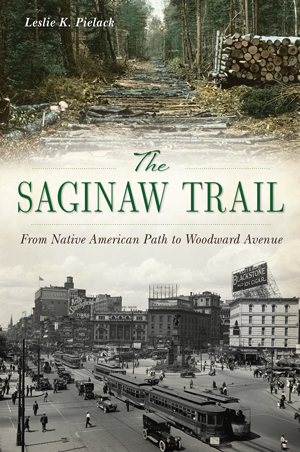 A Great Gift for your History Buff
Birmingham History Museum Director Leslie Pielack's book "The Saginaw Trail: From Native American Footpath to Woodward Ave" traces the history of the Saginaw trail in Oakland County from ancient times until today. You can get your copy at the museum's gift shop for $24. All proceeds will benefit the museum.
While you're there, check out their award-winning exhibit "The People of Birmingham: Celebrating 200 Years of Stories" which closes at the end of December. The museum is open Tuesday through Saturday, 1 to 4 p.m. Admission is $7.00 for adults, $5.00 for students and seniors, children five and under are free.
Birmingham Winter Market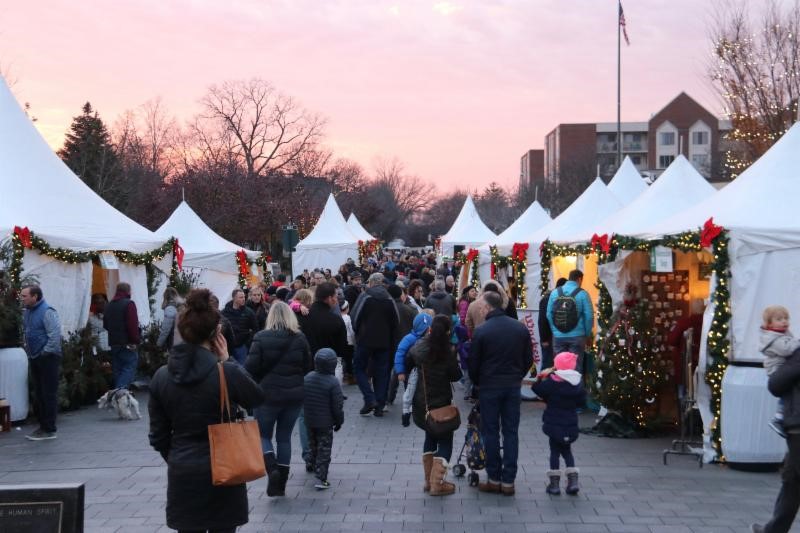 Downtown Birmingham's Shain Park will transform into a charming European market during the Birmingham Winter Market from November 30 through December 2. It opens on Friday, November 30 at 6 p.m., with Santa and Birmingham's Mayor leading live caroling and lighting Birmingham's 35-foot blue spruce with more than 40,000 LED lights. Afterwards, climb aboard a free horse-drawn carriage for an illuminated tour through beautifully decorated downtown Birmingham.
Enjoy over 60 booths featuring traditional holiday crafts and decorations, art from local artisans, home décor, European food and drinks, gift items, holiday greens, ice sculptures, live reindeer, warming stations, a Kinderhaus children's activity area, the popular Santa House and live entertainment.
Local school choirs will perform throughout the weekend. And the Scottish Highland Dance School and Next Step Triple Threats will show off their dance moves. The Village Youth Theater's cast of Aladdin, carolers from Blue Crow Talent and the Birmingham Concert Band will also take the stage. Attendees have a chance to win tickets to see "Rent" at the Fisher Theatre.
Event hours are Friday, November 30, from 4 to 9 p.m., Saturday, December 1, from 10 a.m. to 9 p.m. and Sunday, December 2, from 10 a.m. to 4 p.m. For more information, a complete entertainment schedule and event map, visit BirminghamWinterMarkt.org.
 Birmingham Bloomfield Chamber 71st Annual Meeting
At the Birmingham Bloomfield Chamber's 71st Annual Meeting Chairman Don Lee will report on the Chamber's 2018 accomplishments and pass the gavel to 2019 Chairperson Sunny Connelly. The Chamber will present their annual Ambassador of the Year Award and 2018 Thrive Award.  The Thrive award goes to a member business that embraces the Chamber's philosophy of conscious capitalism and profit with purpose.  This year's recipient is Oswald Companies. The meeting will be Wednesday, December 5, at The Community House in Birmingham from 8 – 9:30 a.m. Reservations are $30 per person and include a plated breakfast. Reserve at bbcc.com or by calling the BBChamber office at (248) 644-1700.