We'd love to know what you think! After you read this week's City News, please take a moment to answer some quick questions that you will find at the bottom of this page.
Clawson Chamber Spring Oakland County Network Mixer
Join 27 Oakland County Chambers members for a lively mixer on Thursday, April 11, from 5 to 7 pm at the DoubleTree by Hilton at 39475 Woodward. There will be a great crowd, so bring lots of business cards and marketing materials. Cost is $10, payable at the door at the Clawson Chamber of Commerce Table.
Pop Art Studio Wood Project
The Clawson Makers Market is hosting a pop art studio project on Sunday, March 24, from noon to 2 pm. The project is titled "Fresh, Sometimes Frozen Wood and Resin." The $25 fee includes all supplies, customization with wood engraver and instruction for a 6" x 6" finished project. Feel free to bring snacks and beverages. Get tickets.
Acting Out Kids Spring Classes
Spring classes are starting on April 9. Get your budding star out to learn acting, improv and writing in a fun and accepting environment. Visit AOK for class schedule, fees and registration.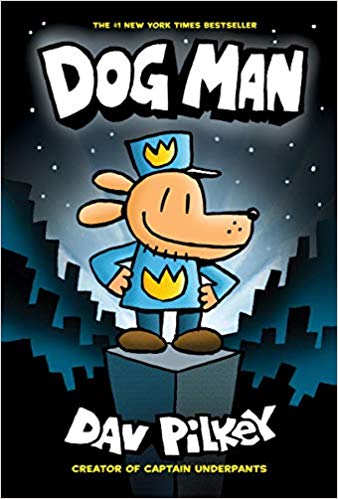 Dog Man to the Rescue!
March is Reading Month – so celebrate the crime-biting canine from a favorite graphic novel series at the Blair Memorial Library on Saturday, March 23. Enjoy crafts and activities inspired by Dog Man, who is part dog, part man, and all hero! With the head of a dog and the body of a human, this heroic hound digs into deception, claws after crooks, rolls over robbers, and scampers after squirrels. Will he be able to resist the call of the wild to answer the call of duty? Howl with laughter with Dog Man, the #1 New York Times bestselling series from Dav Pilkey, the creator of Captain Underpants! Call 248.588.5500 for more information.
Tables of Treasure / Indoor Garage Sale
Come out on to the Senior Center Saturday, April 6 from 9 am to 1 pm at Hunter Community Center to buy or sell. There are 50 tables available for rent, so you can sell your own items. Cost is $15 per table, but if you stay until 1 pm you get $5 back! Space is first come, first served, so get your registration form and money in as soon as possible! We will also have baked goods available for sale that day. All proceeds from table rental and food sales will benefit the senior center. If you can help with baking or working the bake sale table, please call 248.583.6700 or sign up in the Senior Center.
.