Friends,
Less than three years ago, I quit my job in corporate communications and went headlong into freelancing. I called it, "my adventure." Since then, I've been especially aware of taking risks and doing things that scare me.
Well, I'm heading into another adventure next month. I'm running my first 5k.
I'm not entirely sure how I got talked into this. I've never liked running. In fact, I've warned people that if you see me running, you should probably be running, too.
Yet, here I am in the middle of training week five.
I'm using a couch-to-5k app, and if we're being honest, I still identify way more with the couch aspect than the 5k aspect. I've also developed an obsession with running clothes, updating my playlist and keeping my newly chopped hair out of my face without looking like a sweaty Medusa.
The struggle is real, y'all.
The event is Women Run the D on Sept. 15 on Belle Isle. I have no idea if I'll keep up with running after the race, but I'm enjoying the challenge and proud of my accomplishment already. My goal is to finish in the top 500 in my age bracket. Keep your fingers crossed!
Rebecca
Harvest Moon Festival Slated for September
We're entering prime festival season in Michigan and Farmington is taking full advantage. Harvest Moon is on tap for Sept. 19 through 21. Food, beer, wine and live music will fill the fine fall evenings Check out the musical lineup and buy advance tickets for just $6 each. At the door, tickets are $8. Ages 21 and over, please.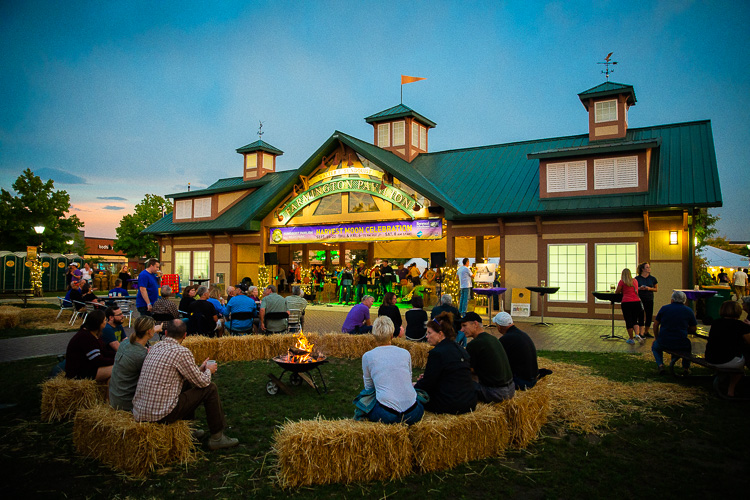 Partnering with OCC to Fix the Skills Gap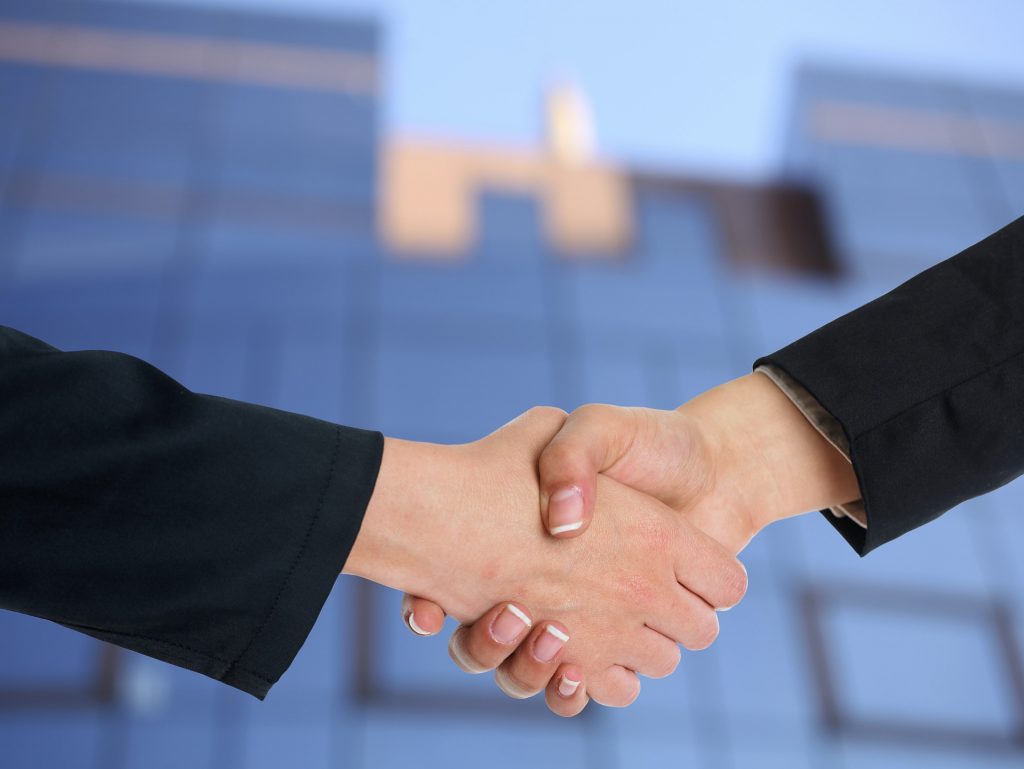 Join the Chamber of Commerce to learn about some pertinent changes in community college education and how the wide variety of skilled trades and apprenticeship programs offered by OCC can help both business owners and students bridge the ever-present skills gap. Presentations will be made by Chancellor Peter Provenzano Jr. CPA, CGMA, and Joseph Petrosky, vice chancellor for Academic Affairs.
Provenzano is the driving force behind the OCC Brand "Excellence Empowered." Petrosky has an extensive background in education and manufacturing and is well versed on how the two come together. He oversees the Engineering, Manufacturing and Technology, Business Administration, Information Technology and Workforce Development Programs.
Lunch is provided Courtesy of Sam Michael's & prepared by OCC's Culinary Arts Institute. Register here.
Fresh Thyme Donates Funds to Farmington Public Schools
Every time you purchase a reusable bag from Fresh Thyme Market, the store will donate $1 to Farmington Public Schools. This deal runs through August, so be sure to stop in and get a bag or two to support the schools.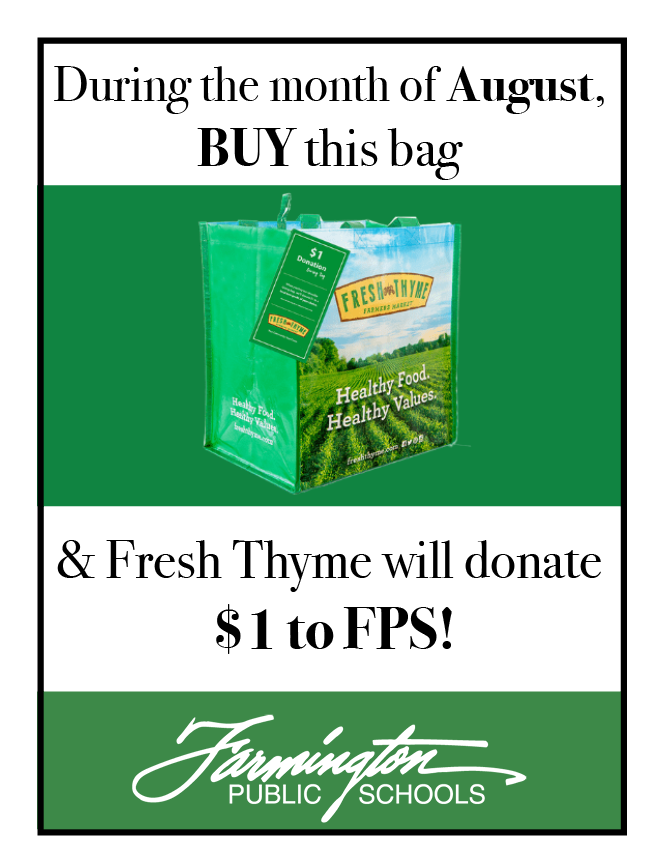 Representative Donates Books to Library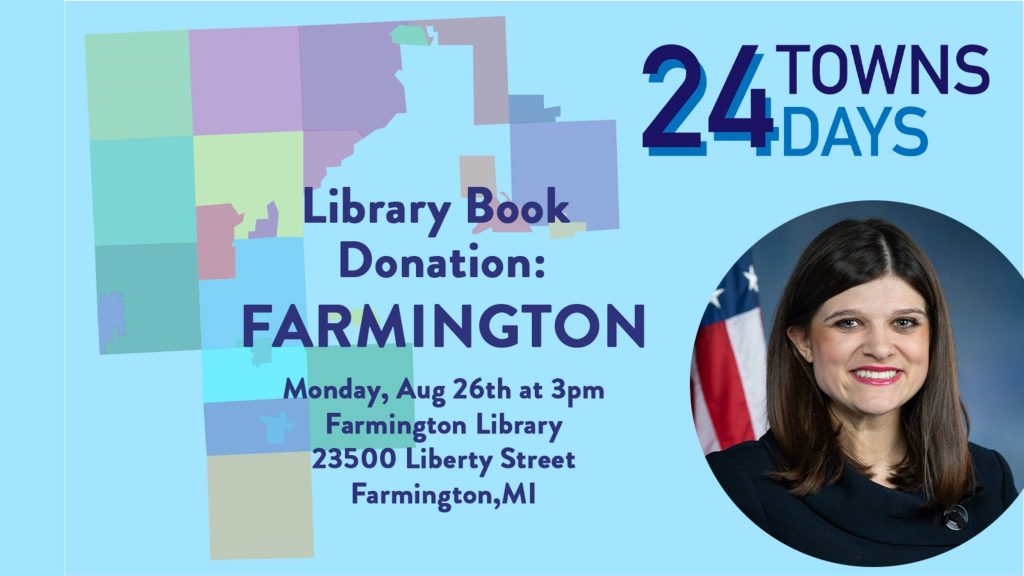 As a part of her "24 Towns in 24 Days" event series, Congresswoman Haley Stevens will visit Farmington to donate books to the Farmington Library.
The Library of Congress in Washington, D.C., had a surplus of books and encouraged members of congress to take the extra books to their district's libraries. Congresswoman Stevens is excited for this opportunity to expand the collection of the Farmington Library, and will do a brief reading from one of the books as well. This event is Monday, Aug. 26, at 3 p.m. It is free and open to the public.