Friends,
We had a beautiful fall day this past Friday, so my kids and I played hooky and went to the cider mill.
The weather was perfect: cool temps, blue skies and the sun was warm on our backs. The apples were plentiful on the trees and the pumpkins were picture-perfect in the fields.
Going to the cider mill is so romanticized in my head. I always think about how cute I'll look in flannel and boots; how adorable my kids will be running through the orchard; how wholesome we'll be out in nature gathering our food. In reality, I look like an actual farmer (not the goal), the kids are running because they're afraid of bees and our farm-to-table apples cost a whopping $26 for a half of a bushel. The doughnuts are even insanely expensive at nearly $9 a dozen.
But some aspects of the cider mill are priceless, such as convincing my kids we have to pick doughnuts off the trees because they're best when fresh. They weren't 100% persuaded, but they didn't want to take any chances either, so they saved a produce bag just in case we rolled by any doughnut trees.
It's always best to be prepared.
Rebecca
Public Safety Commander Morche Graduates from Staff and Command Program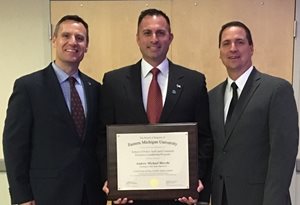 The Farmington Public Safety Department announced Commander Andrew Morché graduated from the Eastern Michigan University School of Police Staff and Command Executive Leadership Program on Friday, Oct. 11.
Commander Morché, a 14-year veteran with the public safety department, served in the Patrol Division and the Special Operation Unit before being promoted to sergeant in 2014 and commander in 2016. He is currently assigned as a Patrol Division commander. He holds a bachelor's degree in criminal justice from Ferris State University, a master's degree in management and leadership from Webster University and he is a graduate of the Schoolcraft College Police Academy. Commander Morché has received numerous awards and citations including Officer of the Year in 2013.
The Eastern Michigan University Staff and Command school is an intensive program consisting of 350 hours of classroom instruction over 10 months geared toward police management. EMU's School of Staff and Command has a reputation for excellence and is supported by quality instructors and law enforcement management professionals.
Haunted Farmers Market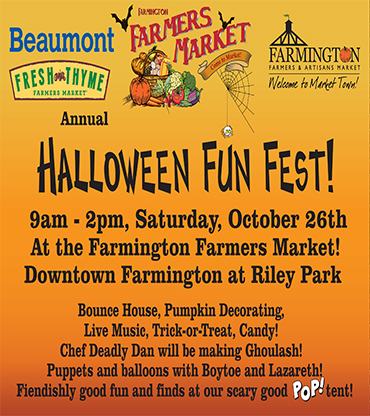 On Saturday, Oct. 26, the farmers market at Riley Park will transform into a delightfully spooky place to be. The fun kicks off at 9 a.m. and runs through 2 p.m.
Community Sings with Matt Watroba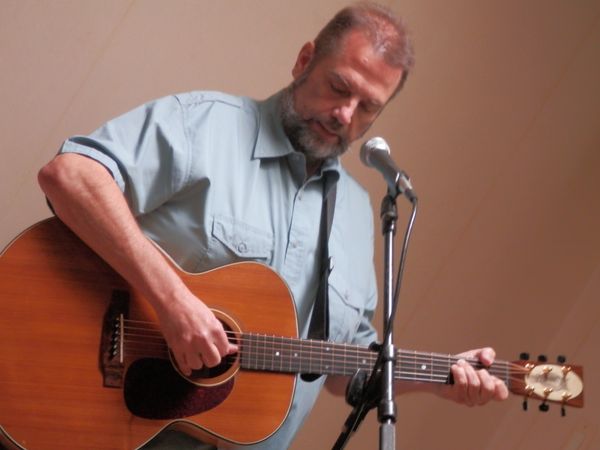 Matt Watroba will lead you and your family in an evening of song. Sing along, bring a song to share, or just listen. Registration requested. The event kicks off in the Main Library Auditorium on Tuesday, Oct. 29, at 7 p.m.
Ladies Night Out
Ladies Night Out is Nov. 14. Grab your girlfriends and head downtown from 5 to 9 p.m. at participating businesses including Clothes Encounters of Farmington, Farmington Brewing Company, Sidecar Slider Bar – Farmington, The Vines Flower and Garden Shop and more.
See DowntownFarmington.org for participating merchants and details.