Farmington High School Presents 'You Can't Take It With You'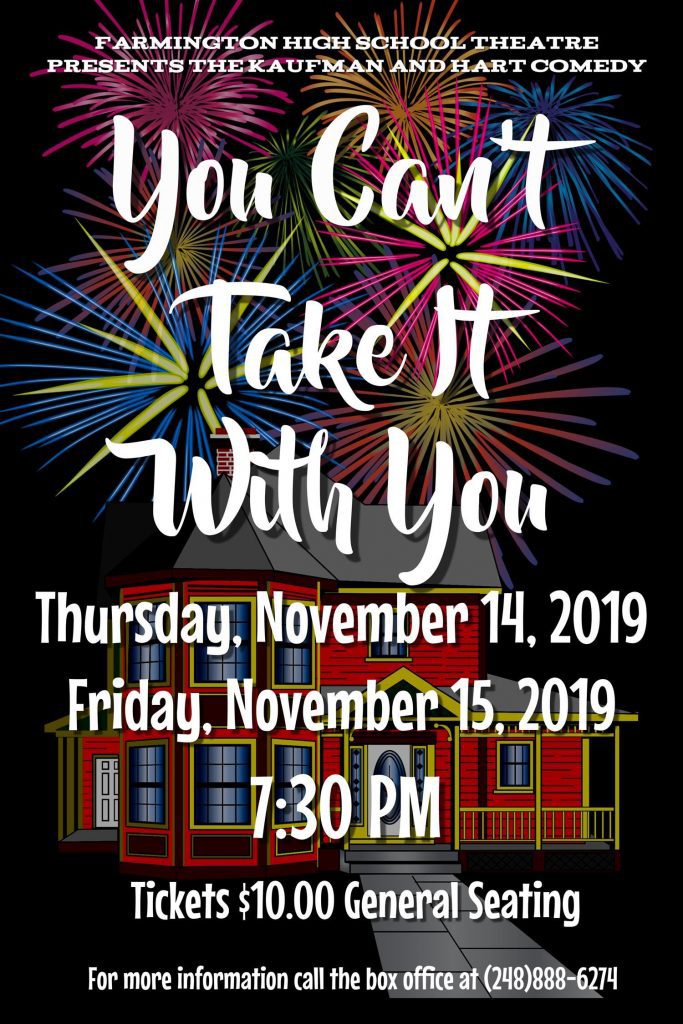 On Nov. 14 and 15, the Farmington High School Theatre presents You Can't Take It With you. Tickets are $10 general seating, with showtime at 7:30 p.m.
For more information, call 248-888-6274.
Oakland Street Asphalt Paving Notice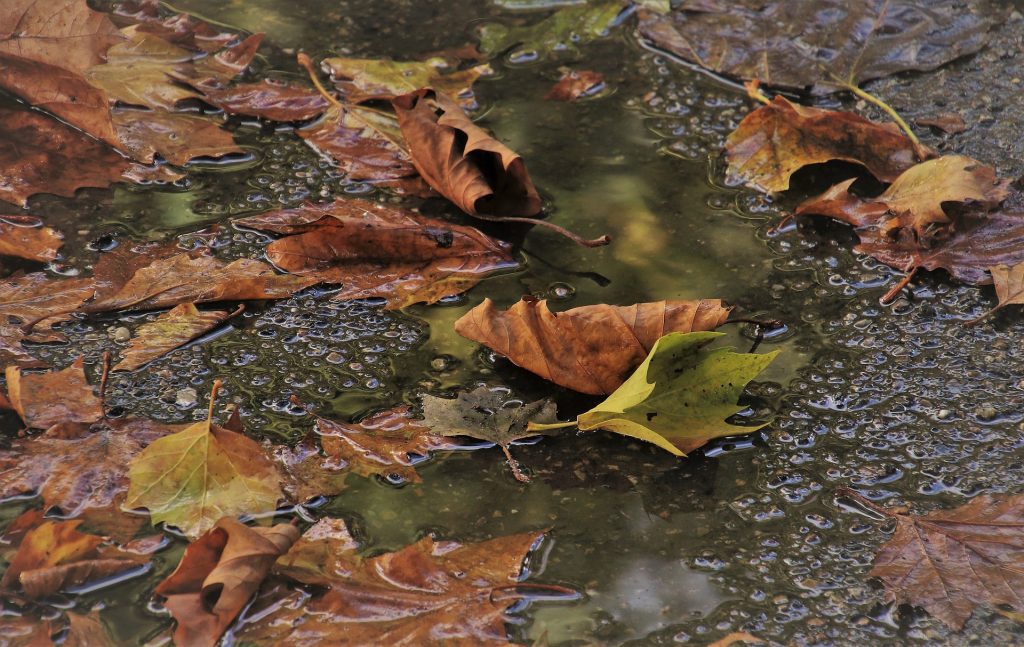 On Oct. 28, the final lift of asphalt pavement is scheduled, weather permitting. Once the asphalt paving is completed, the pavement will need four to five days to fully cure. During this time access to Oakland Street will not be permitted.
Please keep children and pets away from the construction operation. Construction activities and equipment, are attractive to small children and can be dangerous. Be aware that during asphalt paving operations, the asphalt is placed at an extremely hot temperature and can burn the feet of pedestrians and pets.
Sunday Concert: Girls with Guitars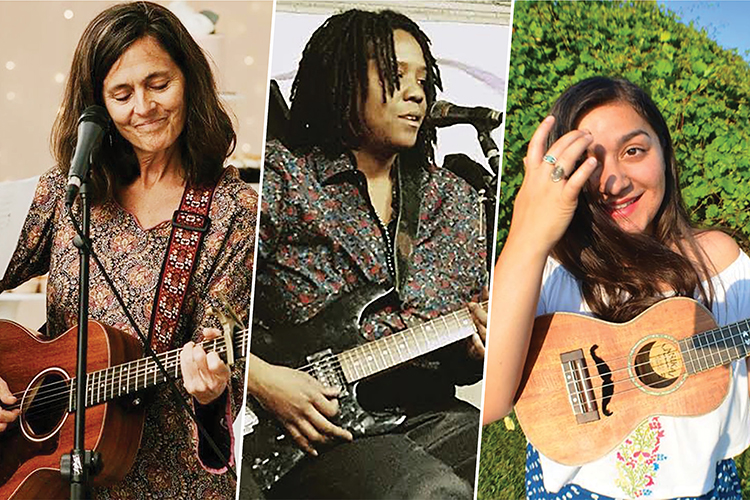 The combination of Julie Beutel, Markita Moore and Carmel Liburdi creat a festival of female voices at the Farmington Library. Each artist will take turns performing their original and favorite music. They are unique in their style and all three are gifted musicians and performers. This program is designed for maximum enjoyment.
Mayor Announces Resident Rates for Special Service Programs
Steve Schneemann, mayor of Farmington revealed, "I am pleased to announce that effective November 1, 2019, Farmington residents will get resident rates for all of Farmington Hills Special Service Programs," he said.
Farmington residents have received Farmington Hills resident rates for many of the Hills parks and rec programs, but paid non-residents rates for the ice rink and the Farmington Hills Golf Club.
"Now, we will be considered residents for both the ice area and golf club, in addition, resident rates will also apply to the new Farmington Hills Community Center slated to open in early 2020," explained Schneemann.