Friends,
I blinked and missed November.
At my house, we're in full-blown celebration mode. After Thanksgiving, we celebrated my dad's birthday. Then my twins' birthday is midmonth. My family Christmas party and my birthday sit back to back on the calendar. Christmas comes through like a freight train, and after a week of putting toys together and picking packaging out of the rug, we celebrate the New Year.
I'm pre-exhausted.
But this season, I'm doing a few things for myself. I signed up for a virtual race to run, walk or crawl at least one mile every day between Thanksgiving and Christmas. I'm also determined to enjoy a cheesy or classic (I haven't decided yet) movie without multi-tasking. And I have my heart set on finding a copy of Chicken Soup for the Soul: It's Beginning to Look A Lot Like Christmas in a store. A story of mine is published in the book and I'd just like to see it somewhere.
What are your plans for the holidays? Email me at citynewseditor@localbiznews.net so I can pick up a few new ideas for my family.
Rebecca
Canned Food Drive Collects 5,000 Pounds of Food
For the second year, Oakland University teamed up with the City of Mount Clemens for the Community-wide Food Drive.
From Nov. 11 – 21, the cooperative drive collected 4,950 pounds of non-perishable food donations supporting the Macomb Food Program to help feed the needy in Macomb County.
In 2018, the food drive collected 3,838 pounds of food for the MFP.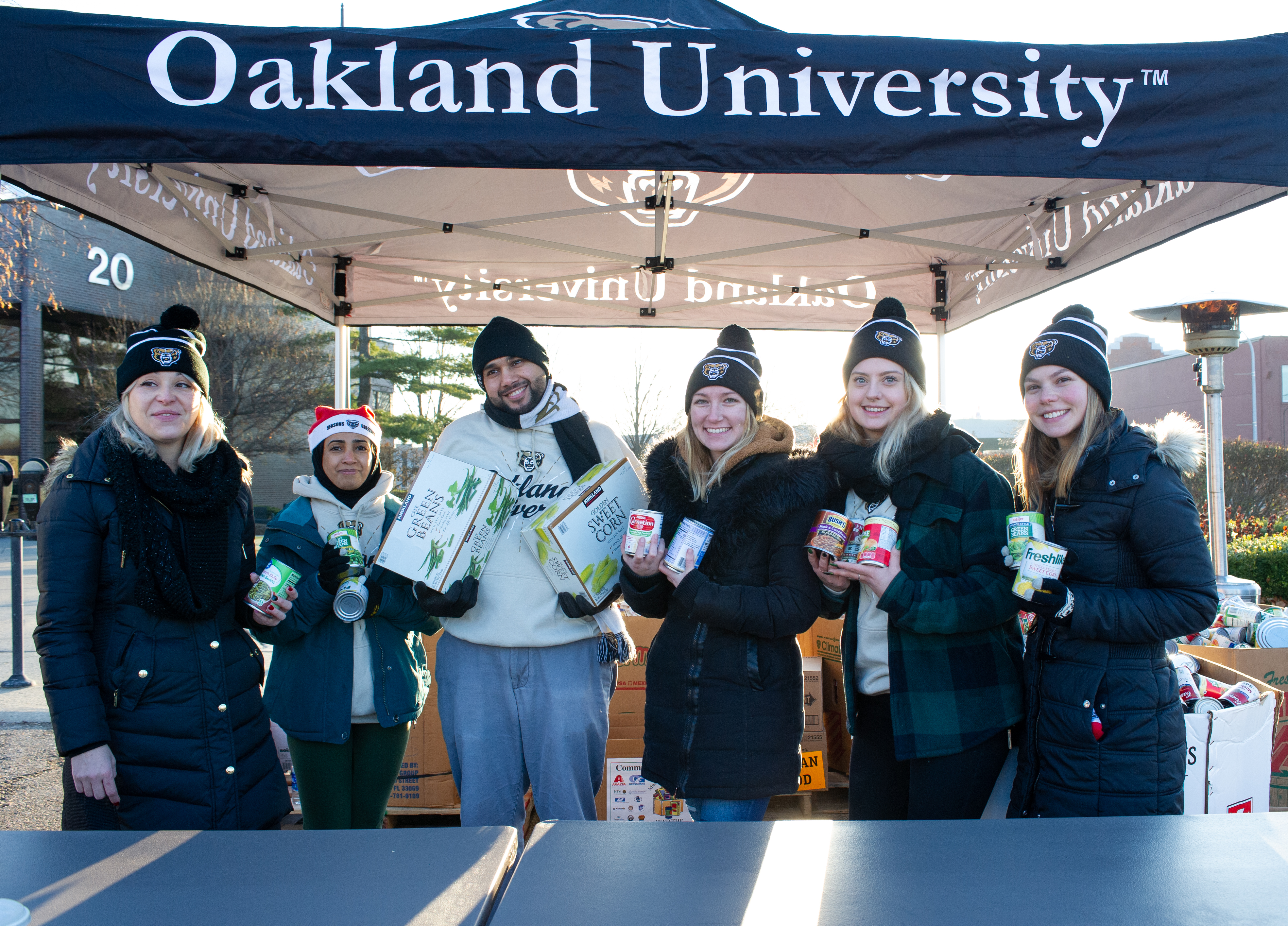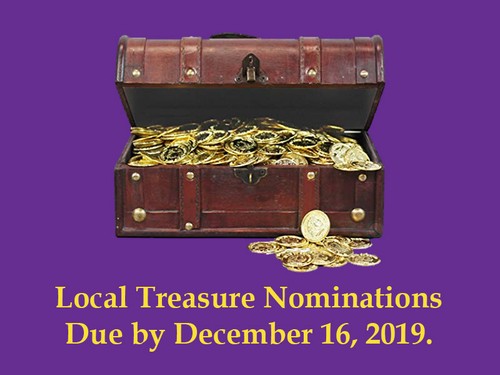 Seeking Local Treasure Nominations
Do you know someone who makes Mount Clemens a better place to live, work or play? If so, nominate them as a Mount Clemens Local Treasure. Local Treasures are Mount Clemens residents who have made a positive contribution to the city, however large or small, and the city would like to recognize them for all of their good deeds. To nominate someone for Local Treasure, please use a nomination form and send it to City Hall by Dec. 16.
Jingle Journey
Save the date for the 2019 Jingle Journey on Sunday, Dec. 8, from noon to 5 p.m.
-Take your own photos with Santa, go caroling, do crafts, eat cookies and watch silent film screenings at the Crocker House Museum (15 Union St, $4 adult, $2 children)
-A Holiday Express experience with story-telling, a personalized ticket, hot chocolate and cookies at the Michigan Transit Museum (200 Grand Ave.)
-Miracle on 34th Street screening at 4 p.m. at the Emerald Theatre (31 N Walnut St, adults are $5, ages 12 and under are free)
-See the operating HO scale 40' x 40' model train layout and enter to win your own HO operating train set at the Gratiot Valley Railroad Club (281 North Ave.)
-Enjoy drop-in make-and-take holiday crafts at the Anton Art Center (125 Macomb Place). Be sure to visit the Anton Art Center's Holiday Market to find gifts for everyone on your holiday gift list.
For more information call 586-469-8666.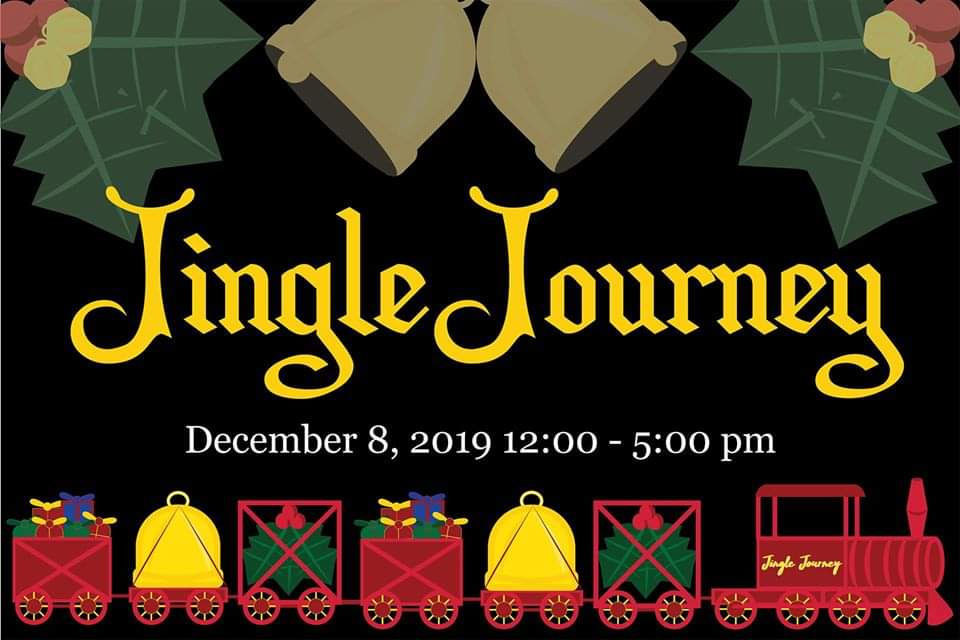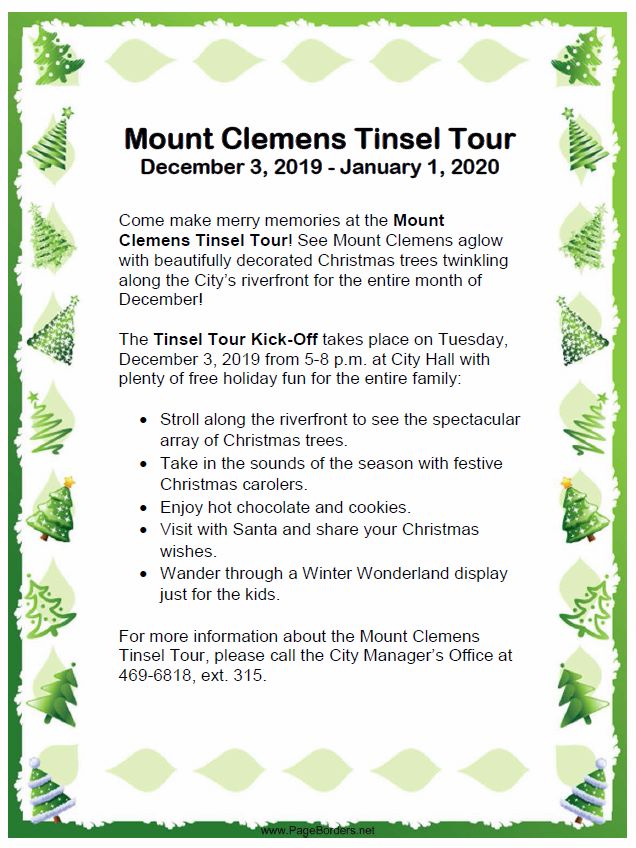 Tinsel Tour
The annual Tinsel Tour Kick-Off is Tuesday, Dec. 3, at 5 p.m. at City Hall with plenty of free holiday fun for the entire family:
-Stroll along the riverfront to see the spectacular array of Christmas trees.
-Take in the sounds of the season with festive Christmas carolers.
-Enjoy hot chocolate and cookies.
Visit with Santa and share your Christmas wishes – be sure to bring your camera to capture the moment. Then wander through a Winter Wonderland display just for the kids.