Kiwanis Winterfest
On Thursday, Feb. 13, from 6 to 10 p.m., join The Kiwanis Club of Mount Clemens and celebrating Kiwanis Winterfest at Tina's Country House located at 50828 North Avenue in Macomb. Tickets are $50 and include food from local restaurants, craft beers, wine tastings, open bar, 50/50, raffles and music by Italian Crossover Singer Aaron Caruso.
Call Phil Gilchrist for tickets at 586-610-0512 or email mountclemenskiwanisfoundation@gmail.com for more info.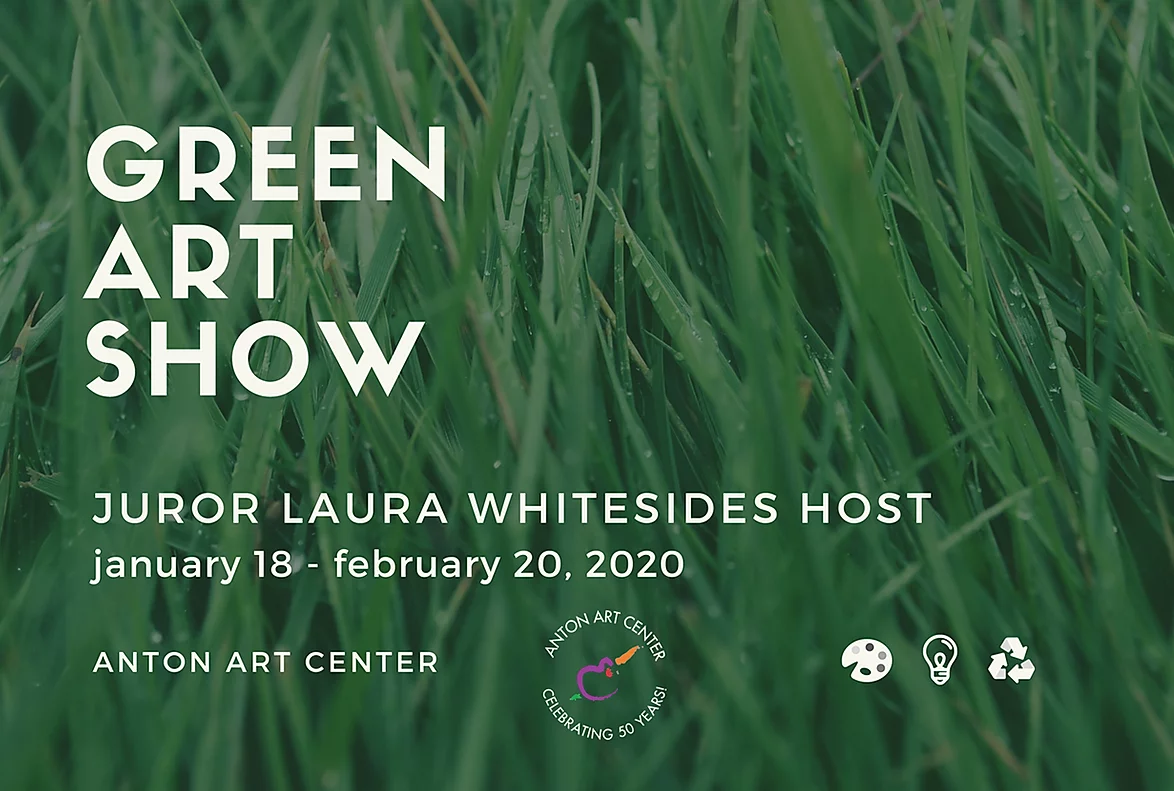 Green Art Show
Art lovers, save the date for the Opening Reception & Awards on Saturday, Jan. 18, at 2 p.m.
Selected works will be on display from members of the Lakeside Palette Club of St. Clair Shores, the Mount Clemens Art Association, the Romeo Guild of Art, and the Warren Tri-County Fine Arts Association, Inc. The event is a juried show by host Laura Whitesides.
Gallery admission is free and open to the public. Donations are accepted and appreciated.
Parking is available by metered street and lot.
12th Annual Talent Show
Are you between the ages of 3 and 19 years? Do you have a talent you want to share with a supportive audience? Musicians, dancers, hula hoopers, artists, poets, storytellers, magicians, comedians: come share your unique gift. Performers only need to fill out this form. All ages are welcome to attend the Jan. 25 event at 2 p.m.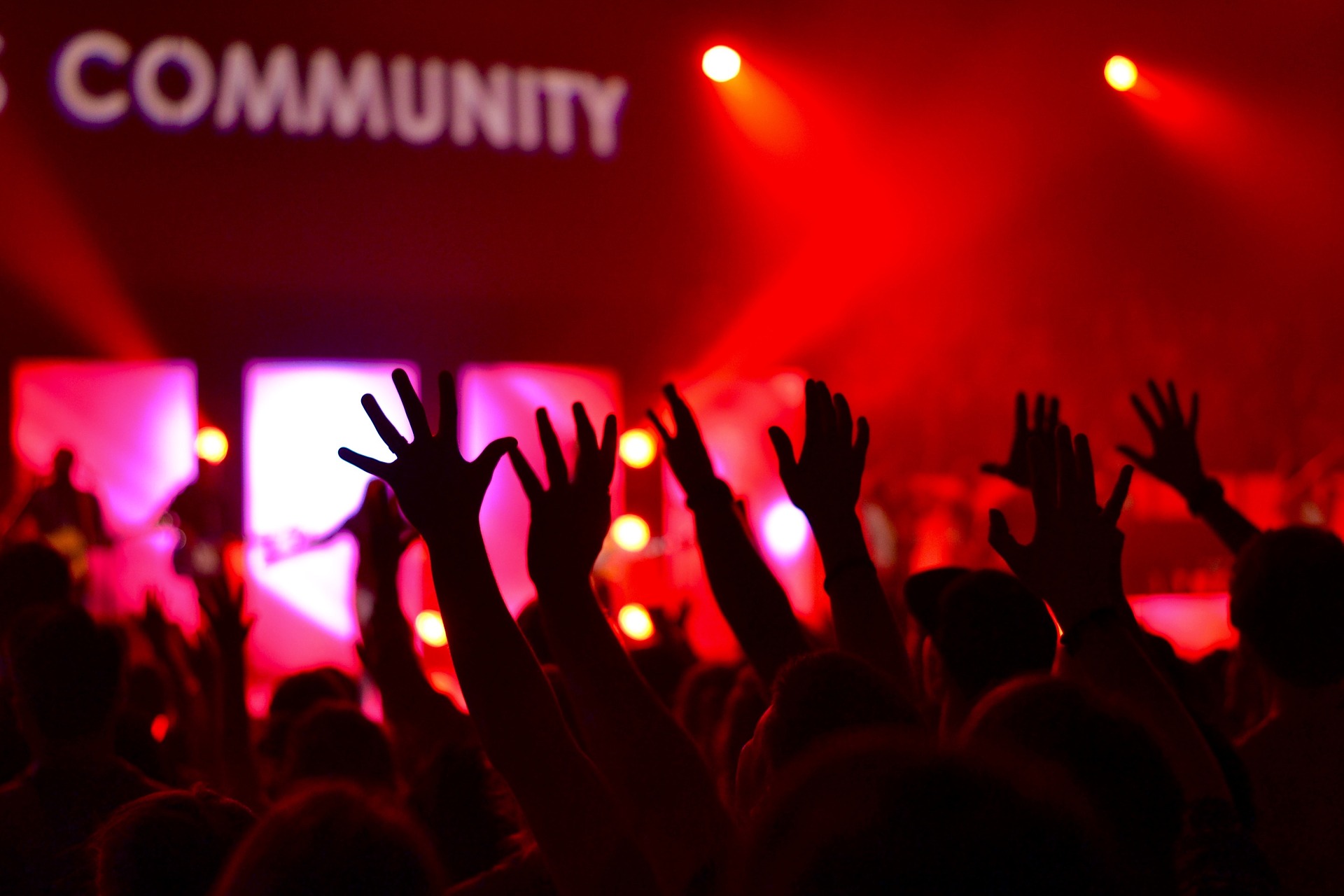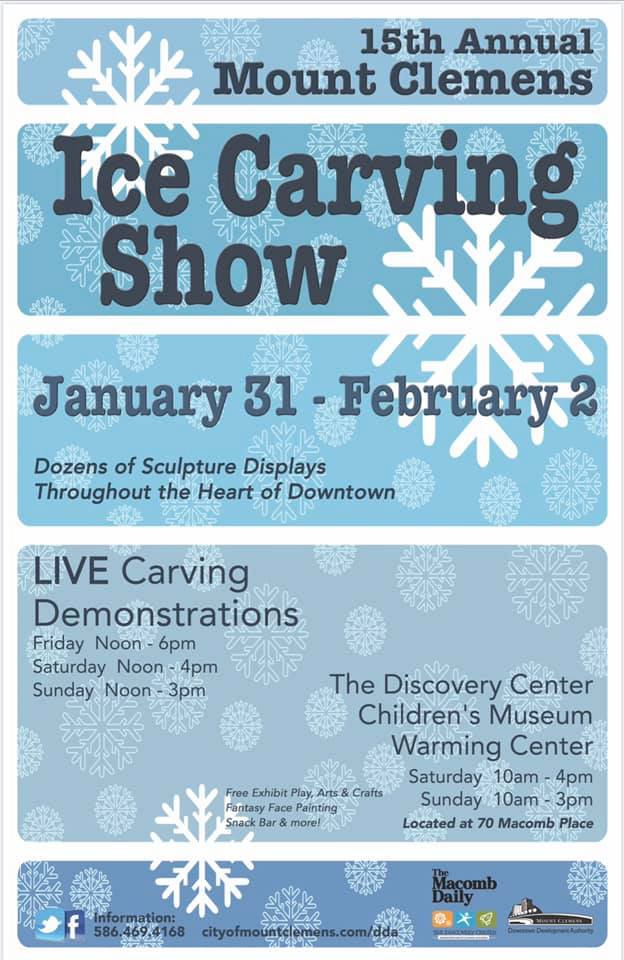 Ice Carving Show
Ice Carving Show
Save the date for the 15th Annual Ice Carving Show from Jan. 31-Feb. 2. Dozens of sculptures will be on display throughout downtown Mt. Clemens with ice carving demonstrations and a warming center in the Discovery Center Children's Museum.
.