New friends,
Welcome to City News! Through City News, I'm hoping to connect with each of you, to bring you closer to your community and maybe even tempt you to try something new.
Supporting local businesses is so important to a thriving community. Often, it's the small business owners who support school functions, civic clubs and sponsor city events.
These entrepreneurs are critical to the health and wellbeing of our communities. It's wonderful to support these folks and I hope you'll join me in celebrating them through City News.
I'd like to know what bits of info interest you the most: Upcoming events? New businesses? A little of everything?
Reach out!
Rebecca Calappi
citynewseditor@localbiznews.net
Essential Oils and Sewing Workshop at the Fashion Factory
Have you ever wondered what the hype is about essential oils? Would you like to learn how to use them, which one to use and the health and wellness benefits? Do you want to create an atmosphere in your home, workplace or car that offers peace, calming and happiness?
On July 30, you are invited to the Fashion Factory for an introductory meet-up from 6 to 8 p.m. on how to use essential oils to naturally support every system of your body while sewing an essential oil diffuser sachet pillow.
Participants will receive a free sample of Young Living essential oil to apply to the sachet.
What's included in the workshop?
Essential oil education by Michelle Soltman of Young Living
Learn-to-sew safety session
Use of computerized, speed-controlled sewing machine
Use of tools needed to complete the sachet
Complimentary essential oil sample
This workshop is great for kids, teens, and adults of all experience levels.  The cost is $15 per person. You will be contacted after signing up to select either the 6 to 7 p.m. or 7 to 8 p.m. time slot.
Tickets on Sale Now for the Golden ArtParty Celebration
Join other lovers of art for an evening of dining and entertainment to support the community at the Golden ArtParty Celebration on Thursday, Sept. 26.
This year's 50th anniversary outdoor gala features mouth-watering delights from 25 local restaurants, a special silent auction with original artworks, 50/50 raffle and complimentary bar.
Voted Macomb County's Best Local Event two years running, the annual ArtParty is a longstanding event showcasing the Anton Art Center as a cultural hidden gem in the community.
For tickets and sponsor info, visit theartcenter.org/artparty.
Exercise Your Rights While Avoiding the Polls
With the passage of Proposal 18-3 in 2018, Michigan voters can now vote by absentee ballot for any election without a reason.
To make this process even easier, the city clerk's office maintains a permanent absentee voter list for those voters who would like to vote by absentee ballot regularly.
Watch for a mailing coming soon with detailed information about voting by mail and being added to the permanent absentee voter list.
Enjoy an Outdoor Concert this Summer
Every Friday and Saturday throughout the summer, grab a chair and head into town for free music and great entertainment. The Uptown Friday & Saturday Night free concert series features live bands right in the heart of Downtown Mt. Clemens on Macomb Place on the Fountain Stage.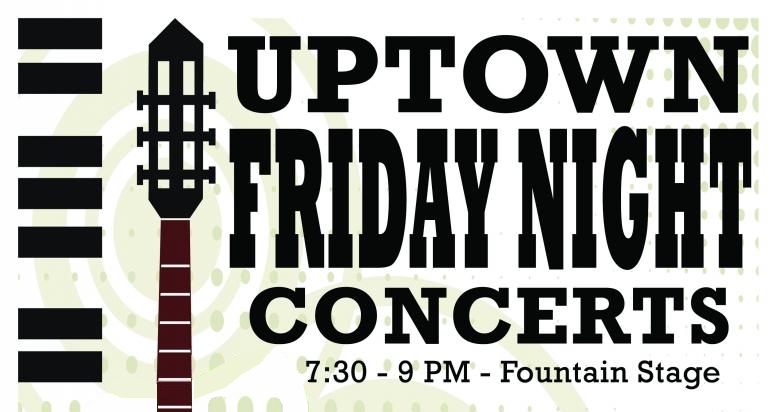 Shutterbugs Needed for Website
If you always have a camera on you, think about lending a hand to the city. Mt. Clemens is looking for pictures of the city to use on its website. If you have photos that you would like to showcase, please email them to the city manager's office at JGigliotti@cityofmountclemens.com.