'Old School' Ways Keeps Primo's Going 41 Years Later
LBN Community Series
Birmingham
Back in the day, there was a television show about a fictional bar where "everybody knows your name."
 At Primo's Pizza in Birmingham, truth is stranger than fiction, because staffers inside they really do know the names. Most of them, anyway.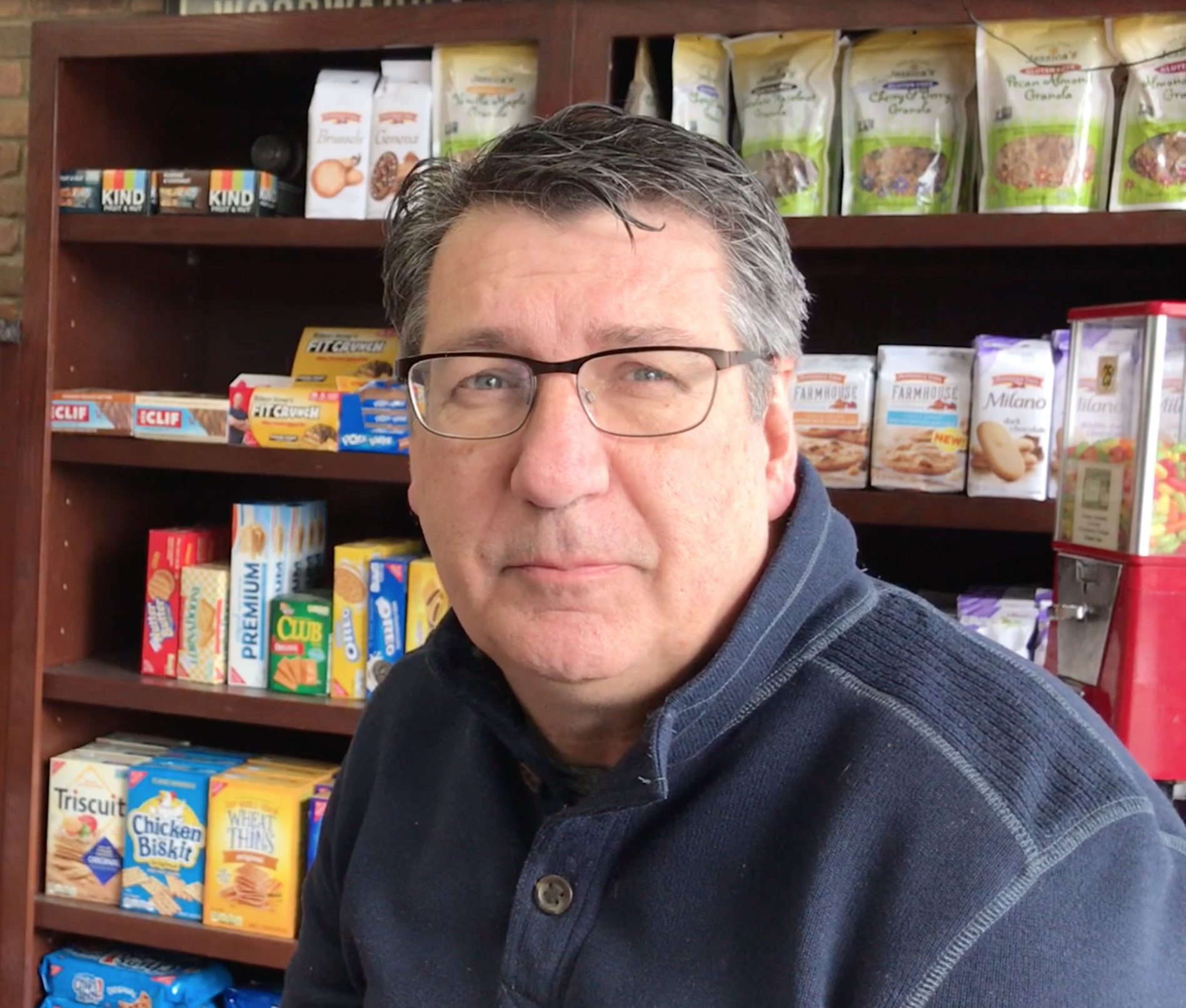 MICHAEL BEAUFORE
GENERAL MANAGER, PRIMO'S PIZZA
It's not really that surprising, since the pizzeria has been at its Adams Road location for 41 years. The eatery, opened in May 1978 by owner John DeAngelis, has been serving multiple generations of families ever since.
"Probably 75 percent of our customers we know by name. They're that regular. There are people who eat here five or six days a week," said general manager Michael Beaufore, who ought to know, since he started at Primo's in 1982. "We know everyone … I like to call it the 'Cheers' effect. You walk in, we know what you eat, what you drink, and (customers) like that.
"We've been here long enough that the children who used to come in here with their parents are now bringing their own children in," he added. "They've grown up in this place."
Some of the staff has, too. Beaufore came into the store back in 1982 looking for a night job while he was getting his degree from Oakland University – and hasn't left. Many of the 20 or so staffers have been there for decades.
"It's a good atmosphere here … We take care of the employees well, and they seem to really enjoy it," Beaufore said. "We have a staff that's been here a long time."
 One of them is Joe Larson, a cook who's been at Primo's for some 30 years. He said the work atmosphere combined with the quality products makes it a great place to work.
 "It's great pizza, we use good ingredients, the customers like us and they like our food," Larson said. "I enjoy my job."
"Probably 75 percent of our customers we know by name. They're that regular. There are people who eat here five or six days a week."
While feeding the customers who come into the store, Primo's also reaches out to others in the community. The restaurant is particularly involved with the local schools, providing pizza for the concession stands at both Birmingham public schools – Seaholm and Groves – as well as for events and activities at local elementary schools and churches.
 That kind of community outreach is integral to the store's success.
"That's a real part of us," Beaufore said. "It's always been very important for us to be part of this community, and that starts with the schools."
That's OK with Seaholm High School senior Joseph Henze, who's been getting lunchtime pizza at Primo's the last two years.
 Primo's is in proximity to his school and the pizza "is delicious," according to Henze.
 "It's fresh every time I get it," Henze said. "And it's good every time I get it."
Primo's isn't solely a pizza place – there's a full kitchen, where you can get sandwiches, ribs, pasta and salads, and a convenience store attached with beer, wine and typical fare – and all of that can be delivered.
 "We're open late. I think that's an advantage," Beaufore said. "We were one of the only places in the area you could get ribs delivered or a cheeseburger delivered at 11 o'clock at night."
Still, Primo's wouldn't be nearly as successful without the pizza. Beaufore said the secret to the eatery's success is the "old-school" way they do things there.
Primo's prime product is made by hand, starting with dough made fresh every day. Cooks also hand-cut the vegetables and other toppings – something Beaufore says is a dying art in the pizzeria business these days.
 "We do things old-school," Beaufore said. "I think that's part of our success."
Not only is Primo's the "pizza place to be" for current Birmingham residents, it's also a gathering spot for former residents who, for whatever reason, come home.
 "It's a place of destination now. If people grew up in Birmingham and moved away … if they come back for a holiday or other reasons, they seem to always want to get their Primo's," Beaufore said. "It's part of the fabric of Birmingham."
That's why the store does so much community outreach.
"We've always felt we are part of the Birmingham community, so that's very important," Beaufore said. "It's a way for us to reach the customers, for them to get to know us, for us to give back. We've been here a long time, been successful, so you give back to the community, and they continuously come back to you. It works."