Woodward Camera: 50 Years and Still "Developing"
LBN Community Series
Birmingham
Rob Isola sets four used, instant cameras and a roll of Advantix film onto the processing check-in counter of Woodward Camera in Birmingham, ordering double prints of each photo.
"These are my mom's cameras," he smiles. "I can't convince her to go digital. And the film is kind of a relic. The pictures on it are, I'm sure, over ten years old. I found it in her basement."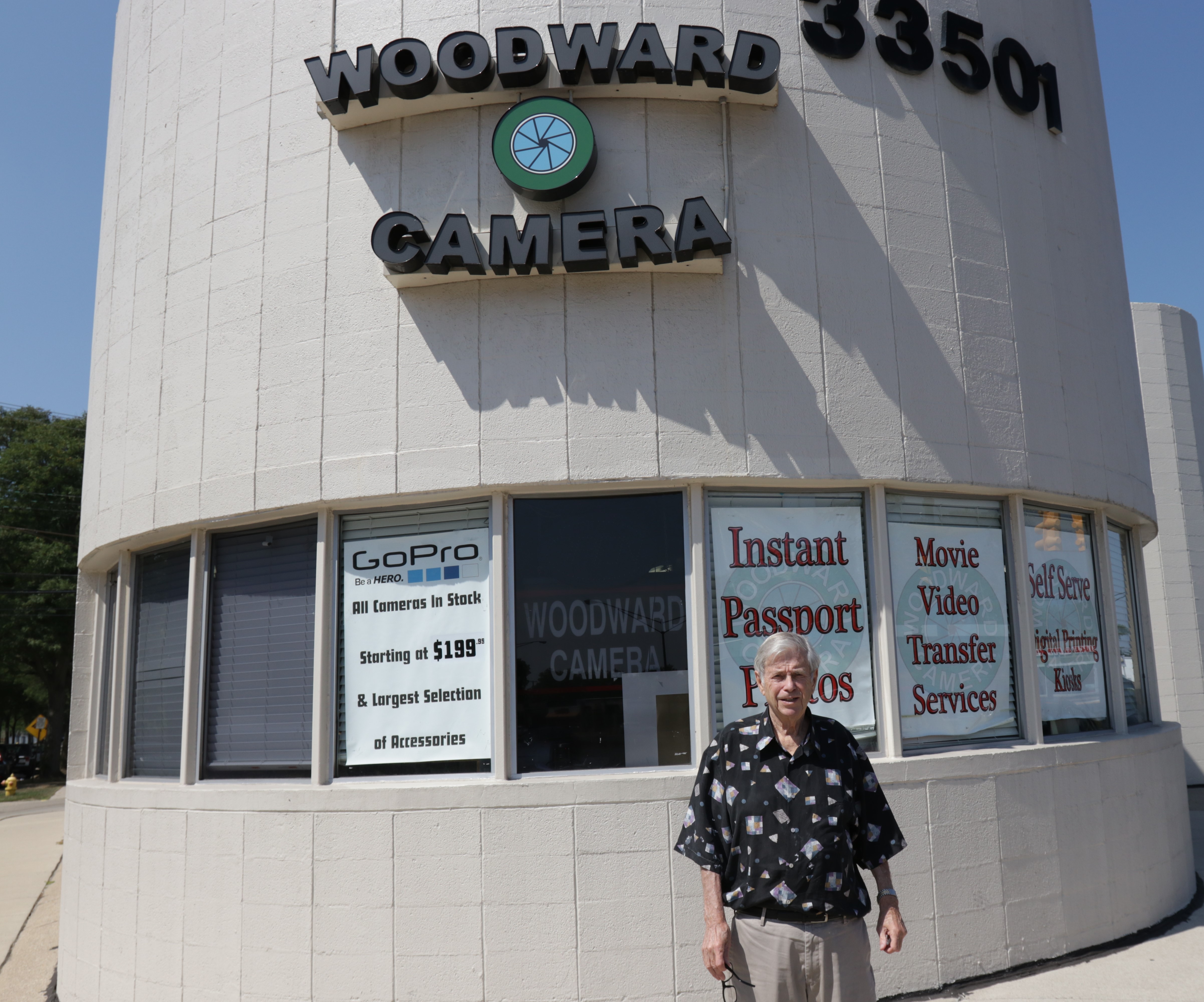 Woodward Camera, celebrating its 50th year in the landmark building that was designed specifically for their business, offers on-site processing – and sales of cameras, equipment and accessories; state-of-the-art video systems; photo gifts; classes; monthly photography contests – and is run by a longtime staff with decades of photography experience.
"I've got the best staff I ever had," says T. Bert ('Bert') Weidner III. "With my wife, Ruby, and daughter, Elizabeth, we are able to have this one-stop shop and offer everything a photography customer could need."
Though their main business is the sale of digital cameras, including Canon, Nikon, Fuji, Panasonic, Sigma, and Sony, Woodward Camera also buys and sells used equipment.
"Many of the high school photography teachers have their students use the older 35mm film cameras, so we are able to provide those here," Bert says.
"On the other hand," Bert adds, "we are also very excited to offer the newest, multi-area camera coverage devices for live video streaming, including one by Sling Studio. It's very popular for recording and for social-media sharing of special events, and churches like to use the system for overflow areas or for unobtrusive photography during ceremonies and services."
"Another exciting product," he shares, "is the Nikon-DL, a compact, digital point-and-shoot camera with a one-inch sensor."
"When we were built, we had 50 competitors within 20 miles. Now, you have to go 50 miles to find one. If you didn't change with the times, you were gone."
"I'll tell you a secret," Bert says. "Everyone thinks that pixels and megapixels are what's important for photo quality. But really, it's all about the sensor. The sensor provides the power that creates the image."
"In a mobile phone," Bert continues, "the sensor is smaller than half of your baby fingernail. But with the larger sensor, it's possible to get unique, gorgeous pictures with virtually no light!"
Unlike many photo store owners, Bert has not been a photographer by hobby or trade.
"I was given a camera by my grandfather when I was thirteen," Bert says, "and in prep school I worked part-time at a camera store, but my camera experience was really through sales."
Bert became sales executive for a photo wholesaler, selling cameras and accessories to camera stores. He also worked for Sylvania, providing flashbulbs to all types and sizes of retail distributors — from large chain stores to independent outlets like Arnold Drugs.
"I had very good learning experiences and saw the 'good, bad and ugly' of how businesses are run," says Bert.
"Most people that opened camera stores 30, 40 years ago were photo hobbyists. They either became business people, or they went out of business. Some hobbyist businesses work out, some don't."
"When we were built, we had 50 competitors within 20 miles. Now, you have to go 50 miles to find one. If you didn't change with the times, you were gone."
And, though Woodward Camera has continued to "change with the times," they still offer processes and services that others have discontinued.
"We take over one thousand passport photos every year," says Bert. "We are the only business in 50 miles that develops large quantities of film and can also produce prints up to 44 by 60 inches in size. And we have a very popular service called the 'Shoebox Special.'"
"For $79," he explains, "we can take a shoebox-full of a customer's assorted prints and photos – even of different sizes – and put them all on a zip drive or DVD. We can also take slides and put them on a DVD. We offer many classes, and we have self-serve kiosks for customers to get instant prints from their mobile phones or portable storage devices."
"We can mount photos for gifts and keepsakes – including mugs, ornaments, jewelry and other items, as well as one-day photo books, calendars, and puzzles. And we can print photos as art onto glass, metal, or as washable plaques – which many people around here do with photos of their Dream Cruise cars, for display in their homes or garages."
As a business on Woodward Avenue, Bert has been proud to participate in the Dream Cruise for the past nine years by offering, in tandem with the Piety Hill chapter of the National Society of the Daughters of the American Revolution, special seating, refreshments and Dream Cruise viewing for any veteran.
Another popular local event was their recent, inaugural Detroit Zoo Photo Safari.
"It was a fantastic and rewarding event," Bert says. "Participants paid $20 (or participated, free-of-charge, with Detroit Zoological Society membership) and could enter the zoo early and take unlimited photos using $300,000 of photo equipment on loan from us, with help from our employees, who were posted throughout the zoo as 'photo ambassadors.' We look forward to doing that again."
"I love what I've been doing for the past 50 years," Bert exclaims.  "I am still enthused. People say Woodward Camera is a camera shop, but it is actually the greatest and best toy store for photography, ever!"
jfklsadjfklsjdklfjs
sdjfksdjfklsad
fasdjklfjsad
fj
asjdf
ksjdaf
kjsdk
fjsa
dkjf
sadjfjf
ksadj