DPS Hosts Open House
Don't miss the fun at the Department of Public Services Open House on Saturday, May 4, from 10 a.m. to 2 p.m. with dump trucks, emergency vehicles, hot dogs, educational displays and more.
All attendees will enjoy a complimentary lunch with hot dogs, refreshments and ice cream. Children will have an opportunity to excavate in a sand box, receive free "hard hats" and can climb on and explore municipal vehicles, including fire trucks, plow trucks and vactors.
On-Street Valet Parking Service Adds to Parking Options in Downtown Birmingham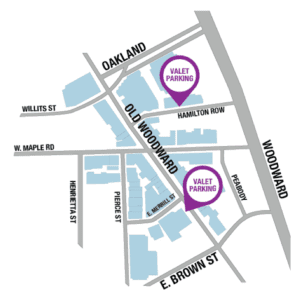 Convenient and affordable on-street valet parking service is now available for your next visit to downtown Birmingham.
The city-sponsored program, first introduced during the successful reconstruction of Old Woodward Ave., has two locations on the opposite ends of downtown. One location is at S. Old Woodward and Merrill, while the other is at Hamilton and Ferndale (adjacent to Woodward Ave).
For $5 per vehicle for the first two hours, you can leave your car at one of the on-street valet locations while shopping or dining in downtown Birmingham. If you need to stay longer than two hours to enjoy the amenities of downtown, the cost is $5 per hour. The on-street valet parking stands are available Monday through Saturday from 10 a.m. to 6 p.m.
For more information on the on-street valet parking program as well as other parking options in the city, please go to www.bhamgov.org/parking.