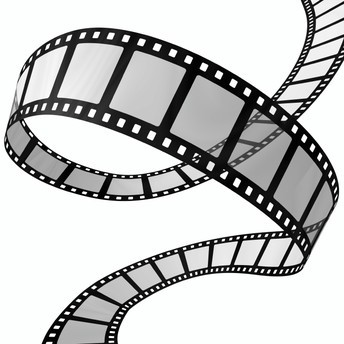 International Kids Film Festival
A beloved monster in Paris. A young fisherman in Chile. A comedy of errors in Japan. Pierce Elementary School presents feature films and shorts at this wonderful international evening of cinema on Wednesday, December 12, from 5:30 to 8 p.m. Start with pizza at 5:30 in the Multipurpose Room. Films start at 6. After viewing, vote for your favorite short film. This is a free family event. Popcorn is provided, and pizza is available for purchase. Please RSVP By December 10 to reserve your dinner and movie. Pizzas are $10 each and will not be available for sale during the event. Click this link for more information, to register and to pre-pay for pizza.
Take a Magic Carpet Ride to Support Grove's Performing Arts
Discover a whole new world at Disney's ALADDIN, the hit Broadway musical. From the producer of The Lion King comes the timeless story of ALADDIN, a thrilling new production filled with unforgettable beauty, magic, comedy and breathtaking spectacle. Purchase tickets for Aladdin at The Detroit Opera House for a December 12, 2018 – January 13, 2019 performance to support the Groves Performing Arts Company Fundraiser. Use the Code GROVES when purchasing tickets to save up to $15 on select performances. $5 for each ticket goes to GPAC.
Congrats to Birmingham's Robotics Champs!
On Saturday, November 17, the Birmingham United Robotics Team, Automation Nation competed at the Oakland County Robotics Championship. Ranked 4th overall out of 16 teams, the Birmingham team paired up with the Avondale Robotic team, enjoyed two victories in 7 days, and won the first robotics female tournament. Next up for the team is the robotics challenge "Destination: Deep Space," starting in January. The team is led by Birmingham teachers Bernie Simms and Patrick Hoover. For more information, visit the team's website at team2960.org.
Birmingham is Merry and Bright for the Holidays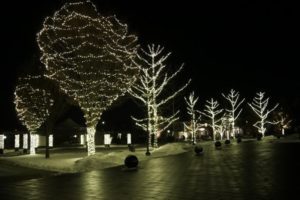 Come to downtown Birmingham to enjoy the picturesque and quaint atmosphere of this magical time of year. White lights adorn nearly 400 trees with nearly 800,000 lights shining throughout town. The city's 35-foot blue spruce holiday tree boasts an additional 22,000 LED lights. The tree complements the glowing downtown area and creates the perfect scene for a holiday stroll and a festive backdrop for photos.
On weekends throughout the holiday season, children are invited to visit the Santa House under the pavilion in Shain Park. Brand new this year, an illuminated archway will lead the way to Santa's home. Visitors can also enjoy complimentary horse-drawn carriage rides throughout downtown Birmingham. View the complete schedule for the Santa House and carriage rides at ALLINBirmingham.com/calendar.
What to Do with your Leaves and Snow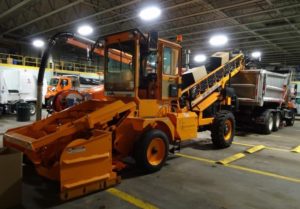 There's still time for leaf collection. Residents may continue to bag leaves and place them in approved containers curbside by 7 a.m. on your trash day through the week of December 10. If your street has curbs, check the map to determine when leaves will be collected from your street. You are guaranteed one collection from the street during your designated weeks. Curbed street leaf collection will end in zone 1 and 2 during the week of December 3-7. We recommend raking your leaves into the street the weekend prior to your designated week.
For the City's Department of Public Services crews, collecting, loading and hauling nearly 5.2 million pounds of leaves from the city is the pre-season warmup for the real game: combating winter weather. To be ready for winter this year, DPS has stocked nearly 3,000 tons of road salt. In addition, DPS continuously invests in the purchase and maintenance of snow fighting equipment and has sent new snow plow operators to specialized training courses to ready them for the season. For more information on the City's snow removal plan, visit bhamgov.org/snowremoval.
Make sure you help out DPS by cooperating with the snow removal and snow parking ban ordinance:
1) You must clear snow and ice on sidewalks that abut your property. If the snow stops falling during the day, your sidewalks must be cleared by no more than 12 hours later. If the snow stops falling during the night, all sidewalks must be cleared by 6 p.m. the following day. Sidewalks that are not cleared of snow and ice will be shoveled by the city and the property owner will be fined.
2) When a snow emergency is declared, residents must remove their cars from city streets, so the snow plows can get through. Cars in violation of this ordinance will be ticketed.
The following students from Groves and Seaholm have qualified for Part II of the Michigan Mathematics Prize competition. The finalists will compete in Part II on December 5. The top 50 students in the state will be presented with scholarships ranging from awards of $250 to $2,500. These students are among the top 1,000 students of the more than 6,000 students in the State of Michigan who participated in Part I to qualify for Part II.
Groves – Kyle Alkatib, Zac Chentouf, Jacob Flaherty, Claire Hornburg, Hadi Juratli, Linday Martin, Ethan Podolsky, Scott Rolf, Eden Sherman, Jay Stansberry