Moonbeams for Sweet Dreams
The community is invited to join Pembroke Elementary School as they shine a little light into night for young patients at Royal Oak Beaumont Hospital. On Sunday, December 16 at 7:45 p.m., they will gather outside the hospital to let pediatric patients know they are wishing them sweet dreams.
"Many children are unable to leave their rooms and can feel isolated in the hospital as the rest of the world continues without them," Beaumont Children's Child Life Supervisor Kathleen Grobbel said. "With the help of the community, we can make sure they go to bed with smiles on their faces." 
"Moonbeams for Sweet Dreams," was created by the Beaumont Children's Pediatric Family Advisory Council. Patients will be ready for bedtime promptly at 8 p.m. and they will shine flashlights from the hospital windows and look for community members standing outside the hospital to flash them back.
Please arrive by 7:45 p.m. Enter from 13 Mile Road and use the Medical Office Building parking lot. If full, follow the blue signs toward the North Parking Deck. Park in the small parking lot across from the North Parking Deck and adjacent to the Medical Office Building. Use the designated sidewalks to gather outside the hospital's East Entrance. Volunteers will be stationed throughout the campus to guide you. Please remember to bring a flashlight!
Enjoy Holiday Harmony with the Seaholm Choir
The Seaholm Choir singers are raising money by bringing a very special brand of holiday cheer to office parties, reunions or events this month. You can invite the carolers to sing 30 to 60 minutes of holiday tunes at your event for a minimum donation of $400. The number of carolers depends on the donation. Arrange a visit or get more information by contacting Ann Marie Theis at atheis@birmingham.k12.mi.us by December 15.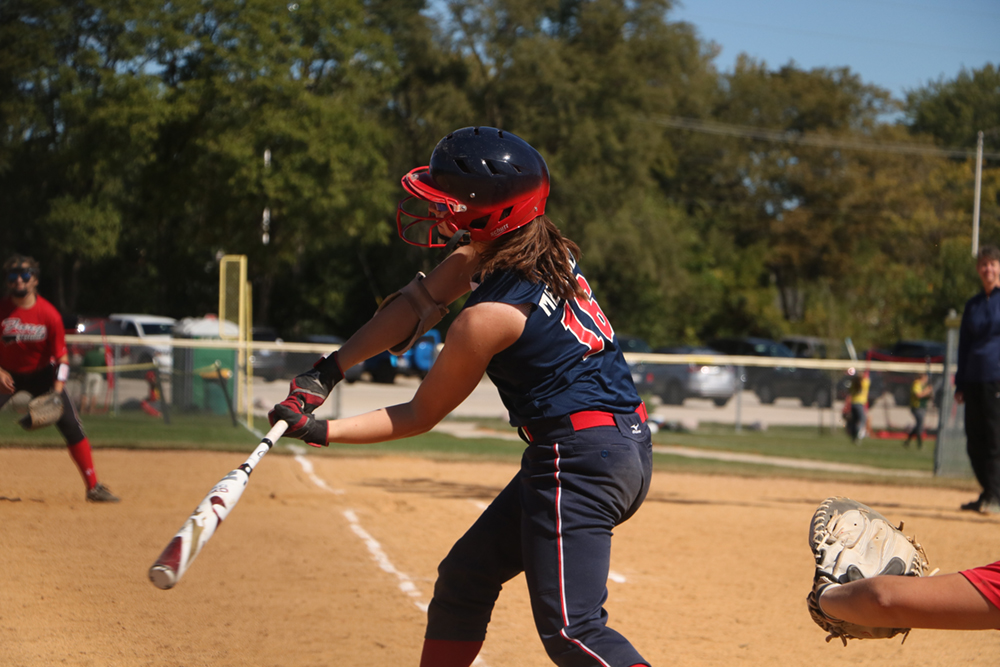 Play Ball! Register for Birmingham Girls Softball's 20th Season
BGS is southeast Oakland County's largest girls recreational softball league with over 300 players. It is a community-based, non-profit organization providing girls ages 6 to 14 the opportunity to play organized recreational softball. The group is dedicated to teaching the fundamentals of softball in a safe and fun environment that emphasizes teamwork and good sportsmanship. BGS is open to girls playing softball for the first time and those with experience. All BGS requires is a positive attitude and a willingness to learn. Online registration opens Friday, December 14 at birminghamsoftball.com. For questions, email Jeff Weber at jeffw@birminghamsoftball.com
Birmingham Chamber's New Leadership and Young Professionals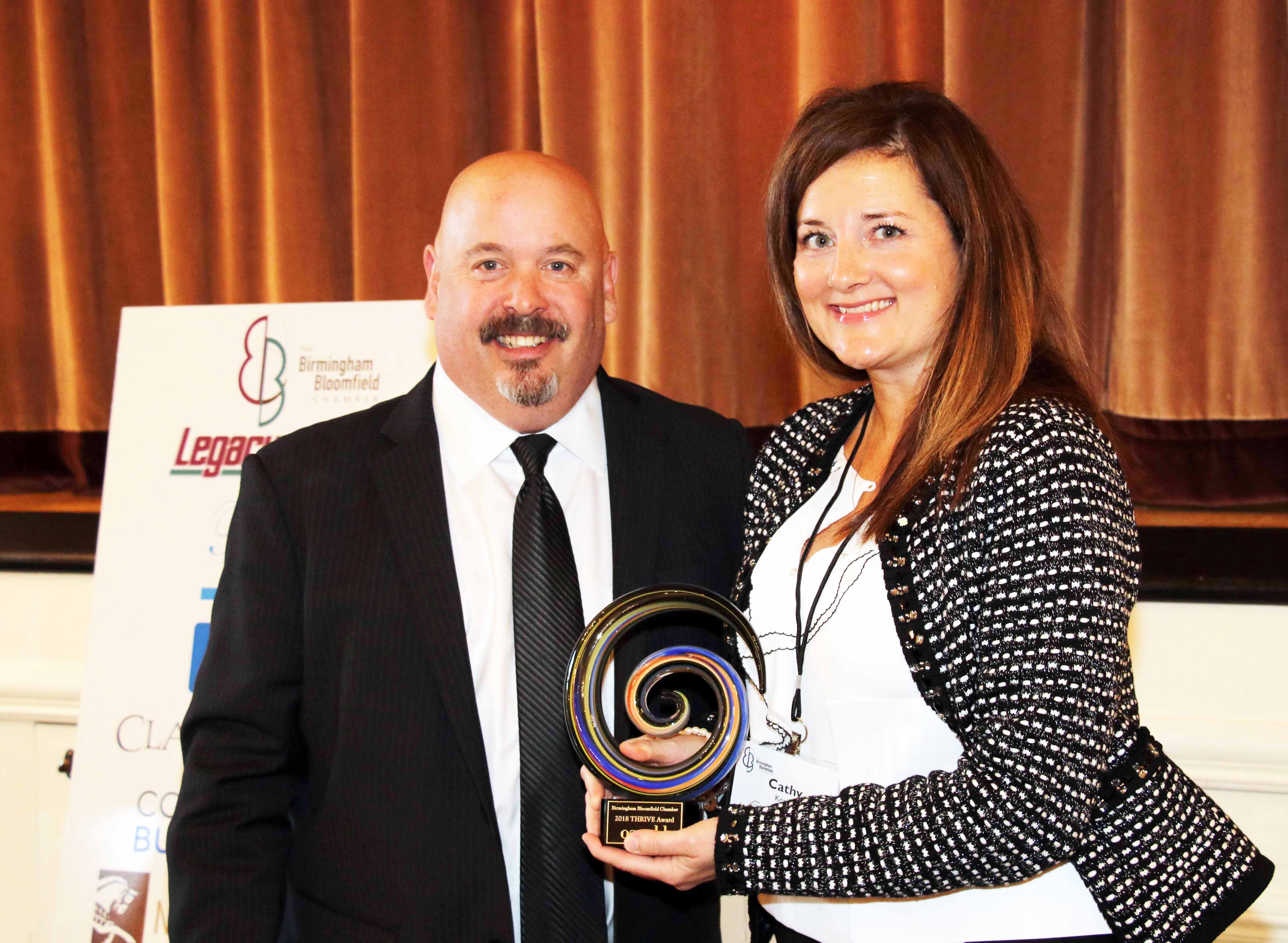 Birmingham Bloomfield Chamber Chairman Don Lee reported on the Chamber's 2018 accomplishments, passed the gavel to the 2019 Chairperson Sunny Connolly and presented their annual Ambassador of the Year Award to BBChamber Member Paul Toros at their recent meeting. The Chamber also presented the 2018 Thrive Award.  This award is given annually to a member business that embraces and embodies the philosophy of conscious capitalism and profit with purpose.  This year's recipient was Oswald Companies.
Their next event is the Young Professionals (40 and under) December Mixer on Wednesday, December 19, from 5 to 7 p.m. at Hazel, Ravines & Downtown in Birmingham. The event is free. Complimentary appetizers and cash bar will be available. This special event will include members and prospective members of the Birmingham Bloomfield, Southfield, Clarkston, and Greater Farmington Area Chambers. Space is limited. Register.
Make Sure Your Winter Tax Payments Make it to the City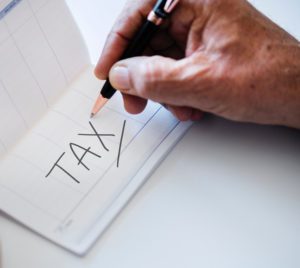 The winter property tax payment window is open. Taxes can be paid in person, by mail or online. The Treasurer's office is inside City Hall and is open Monday through Friday, from 8 a.m. to 5 p.m. If you pay your taxes online through your bank, make sure to select the following mailing address with your tax payment:
CITY OF BIRMINGHAM-TAXES
P.O. BOX 671732
DETROIT, MI 48267-1732
The Detroit P.O. Box is listed because the City's bank is in Detroit. Make sure to have the correct P.O Box, City and Zip Code to make sure your payment is delivered to the City. Also make sure to include your 12-digit parcel number 08-XX-XX-XXX-XXX, which can be found on your tax bill, as your account number. For more information on tax payment options, visit bhamgov.org/taxes.