Townsend Street Slated to Close
Westbound Townsend Street between Pierce Street and Henrietta Street is scheduled to be closed to vehicular and pedestrian traffic now through approximately July 20. Eastbound traffic will remain open throughout.
The westbound closure is necessary for safety while the roof of the adjacent Townsend Hotel is replaced. On Henrietta Street, the east side sidewalk will also be closed during this period, but the street, including on-street parking, will remain open.
Save the Date for the Master Plan Drop-In Clinic
Be part of the development of Birmingham. Master Plan Drop-In Clinics are slated for July 8 through July 10 at 255 S. Old Woodward, the same location as the Master Plan Charrette that was held in mid-May.
The city's planning consultants from DPZ Co-Design as well as city officials will be on hand to gather input from the public, particularly if they could not attend the Charrette sessions, as well as provide an update on where the Master Plan process is at the moment.
Residents are welcome from 9 a.m. to 7:30 p.m.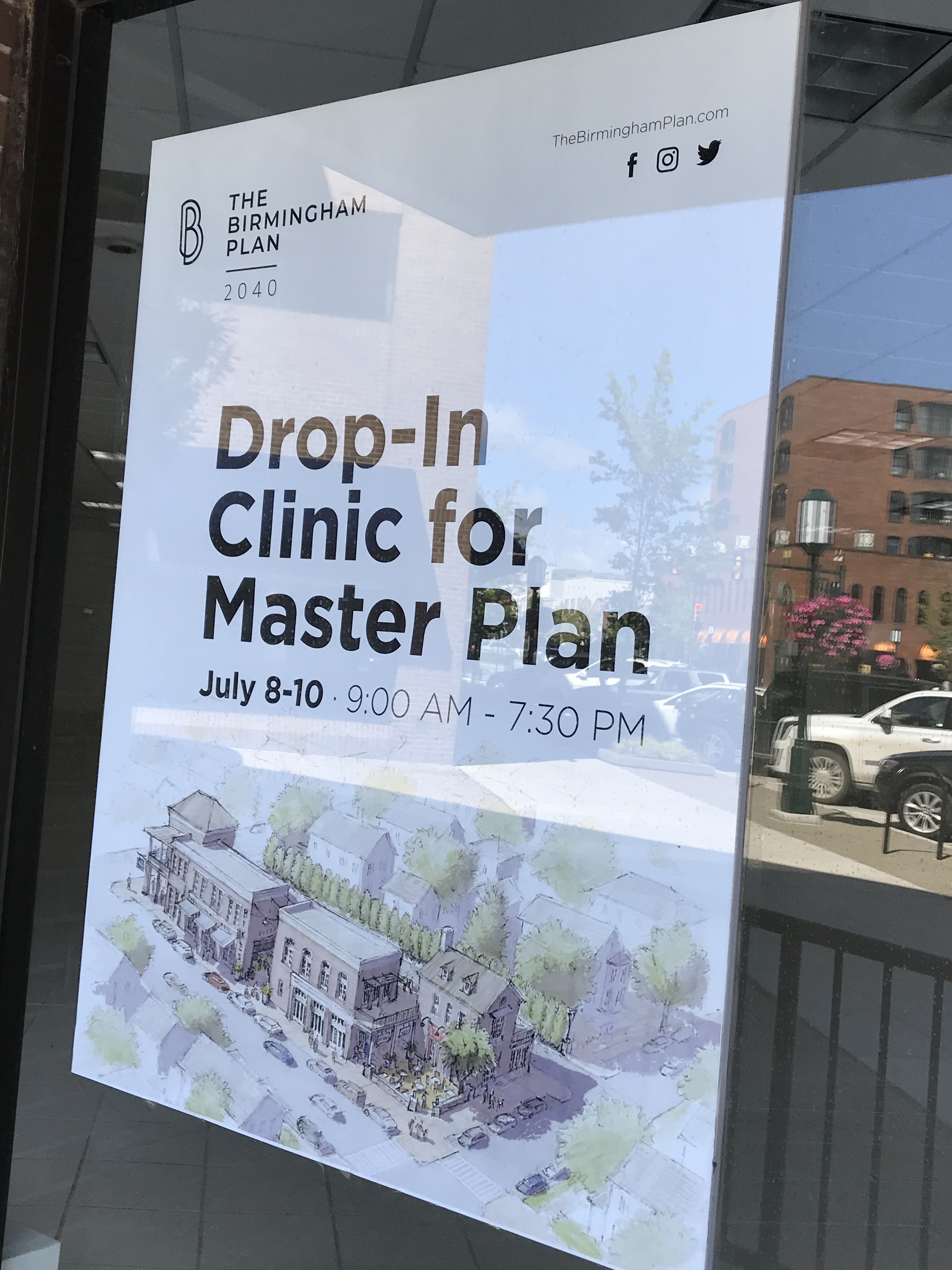 Birmingham's Bates Street Project Up for Bond Ballot Proposal
The city has a parking bond ballot proposal planned for Aug. 6 that will fund the reconstruction of the North Old Woodward parking structure and extension of Bates Street from Willits to Old Woodward.
At 6 p.m. on July 18, residents are invited to come and learn about this new project, financing and details about the ballot proposal. Don't miss this informational opportunity presented by Birmingham City Manager, Joe Valentine.
Grab a Blanket and Head to Concerts in the Park
Bring your blanket or lawn chair, kick off your shoes, sing and dance with local bands playing a wide variety of music genres.
A special patriotic concert will be held on Sunday, July 7, at 7 p.m., and afternoon concerts will be held on July 10 and August 14 from 12 p.m. – 2 p.m.
Mark your calendar for these upcoming July concerts:
Wednesday, July 3 – The Blue Cat (blues, rock and contemporary) 7 p.m.
Sunday, July 7 – US Jazz Ambassadors 7 p.m.
Wednesday, July 10 – Siloam Pool (jazz-soul)  noon – 2 p.m.
Wednesday, July 10 – Steve Acho (pop/rock)  7 p.m.
Wednesday, July 17 – Audrey Ray (country) 7 p.m.
Wednesday, July 24 – Skye Island Band (Motown jazz/blues) 7 p.m.
Wednesday, July 31 – Thornetta Davis (blues) 7 p.m.
Find more information at www.bhamgov.org/summerconcerts.