Birmingham Fire Now Has ALS Services on Both Sides of the City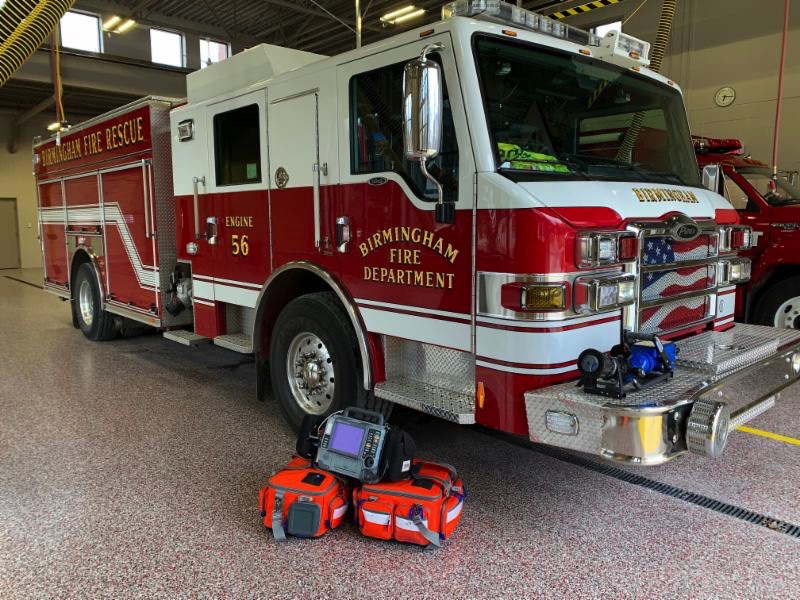 The Birmingham Fire Department has a new tool to help first responders provide swift and comprehensive emergency medical services.
Engine 2 was upgraded to an Advanced Life Support unit, which means its crew now has all the life-saving medical equipment that an ALS ambulance would carry, such as:
A LifePak 15 monitor/defibrillator
ALS cardiac medication
Oxygen
Another key facet to the Engine 2 upgrade is its location. Engine 2 is housed at the rebuilt Birmingham Fire Station 2, at 1600 W. Maple Rd., formerly referred to as the Chesterfield Fire Station. The upgrade gives the Birmingham Fire Department advanced life support services on the east and west side of the city. More information on the services of the Birmingham Fire Department can be found on the city website at www.bhamgov.org/fire.
In The Park Summer Concert Series Rocks Shain Park This Summer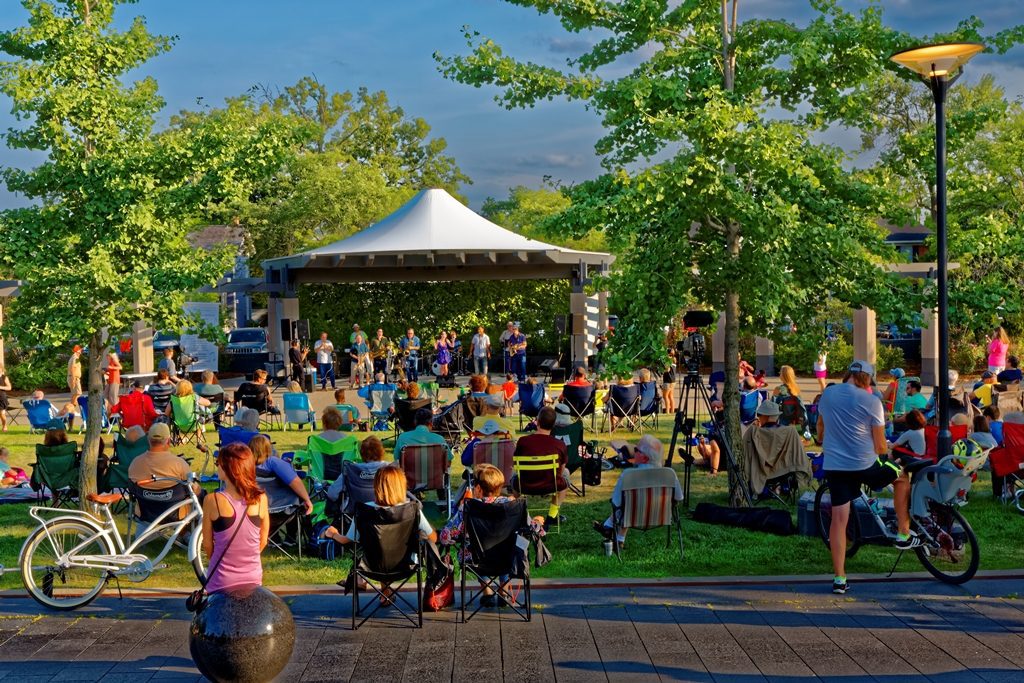 Enjoy a fun, family night out with the In the Park Summer Concert series in Shain Park this summer. Bring a blanket or lawn chair, kick off your shoes, sing and dance with local bands playing a variety of music genres at the popular Wednesday evening performances.
A special patriotic concert is scheduled on Sunday, July 7, at 7 p.m., with afternoon concerts on July 10 and Aug. 14 from noon to 2 p.m.
Mark your calendar for these upcoming July concerts. All concerts are at 7 p.m. unless noted otherwise:
July 3 – The Blue Cat (Blues, Rock and Contemporary
July 7 – US Jazz Ambassadors
July 10, noon to 2 p.m. – Siloam Pool (Jazz-Soul)
July 10 – Steve Acho (Pop/Rock)
July 17  – Audrey Ray (Country)
July 24 – Skye Island Band (Motown Jazz & Blues)
July 31 – Thornetta Davis (Blues)
Find more information at www.bhamgov.org/summerconcerts.
Oakland County Fair Returns to Springfield Oaks County Park July 5-14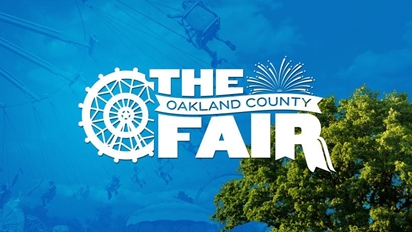 Make plans for one of the highlights of the summer – the Oakland County Fair, coming to Springfield Oaks County Park in Davisburg July 5-14.
This year, the fair features, "Walking with Giants," a dinosaur and dragon encounter, Presented by Prehistoric Adventures. The creatures are 8 feet tall and 16 feet long and are anatomically correct, with incredibly realistic eye blinking, tail swooshing and a mighty roaring sound.
The fair will also feature The Birdman – Condor Show with three flights daily; Barnyard Express, a mobile educational farm center; Racing Pigs; and Show-Me-Safari Petting Zoo along with other main arena events, contests, fair food, Big Rock Amusements carnival, fireworks, a free concert and livestock.
Fair parking, which includes admission, is $12/vehicle and $6/motorcycle. Oakland County Parks and Recreation offers free parking Friday, July 5, and Thursday, July 11, with a 2019 Oakland County Parks and Recreation Vehicle Permit. Fireworks will begin after dusk following the Friday night, July 5, concert.
Main arena events in the evening include an off-road demolition derby, horse pull, KOI Drag Races, Figure Eight Races, Superkicker Rodeo, Night of Destruction and Monster Trucks. Tickets for these events may be purchased at OakFair.org.
Springfield Oaks County Park is located at 12451 Andersonville Road in Davisburg.
For a complete fair schedule, visit OakFair.org.
Know the Rules Before Setting Up a Garage Sale
The old adage, "One man's trash is another man's treasure," seems the perfect slogan for summer, or as some people call it, "garage sale season."
But if you're planning to declutter your home and make a little money in the process, there's a few things to keep in mind:
Residents do not need a license to hold a garage sale.
Signs cannot be posted on any public right of way, which includes street signs and telephone poles. Police personnel will remove any signs in violation
Check out the official rules from the city webpage:
Zoning Ordinance Section 4.77(3)
Garage, yard and estate sales or auctions
Sales are allowed for a period not to exceed 3 consecutive days.
No more than 2 sales are permitted from the same residence in any 12-month period.
A temporary use permit is not required for a sale, provided they are conducted by the property owner.
All signs for sales are regulated by Section 7.27(B)(5).
Sales conducted by professional auctioneers or other on-site household liquidation specialists shall be licensed by the City Clerk, in conjunction with Chapter 26 of the Birmingham City Code. (Application Form)
For further information, contact the Clerk's Office at 248-530-1880.