Visit Fire Station Open House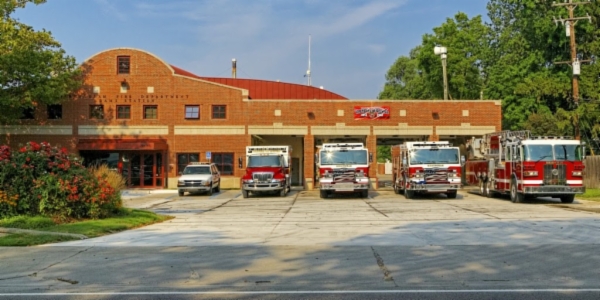 Explore Station 1, the former Adams Fire Station, and learn about fire safety at the Birmingham Fire Department's annual Open House event on Saturday, Oct. 12, from 1 to 4 p.m. at 572 South Adams.
Attendees will have an opportunity to operate a fire hose, try on a fire coat and watch firefighters tackle a kitchen grease fire during portable fire extinguisher demonstrations. Crowds will gather to view live vehicle extrication demonstrations with airbag deployment. Children will enjoy inflatable obstacle courses, a smokehouse and face painting.
Historic emergency vehicles will be on display, including the city's first fire from 1924. A Birmingham police vehicle and officer will be on-site to display equipment and answer questions. A bomb disposal robot from the Michigan State Police Bomb Squad, plus HAZMAT apparatus and equipment will also be on display. Enter a raffle to win fire safety equipment and enjoy firehouse chili, hot dogs, cider and donuts at this family-friendly event.
For more information, contact the Birmingham Fire Department at 248-530-1906 or visit www.bhamgov.org/fire.
Curbside Leaf Collection Begins Week of Oct. 14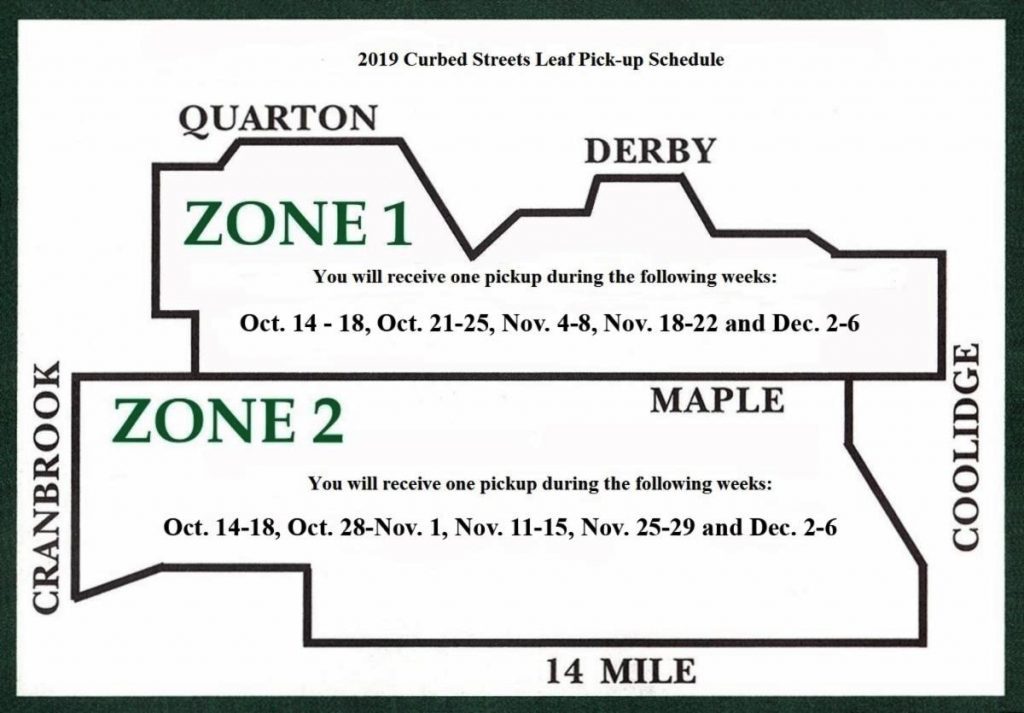 Determine when leaves will be picked up within your zone using the curbside leaf collection map shown below. Simply rake your leaves into the street for pick up the weekend before your street's designated week. Residents living on uncurbed streets may place leaves in approved containers curbside by 7 a.m. on your trash day now through the week of Dec. 16. For more information, visit www.bhamgov.org/leaves.
Downtown Phone Charging Stations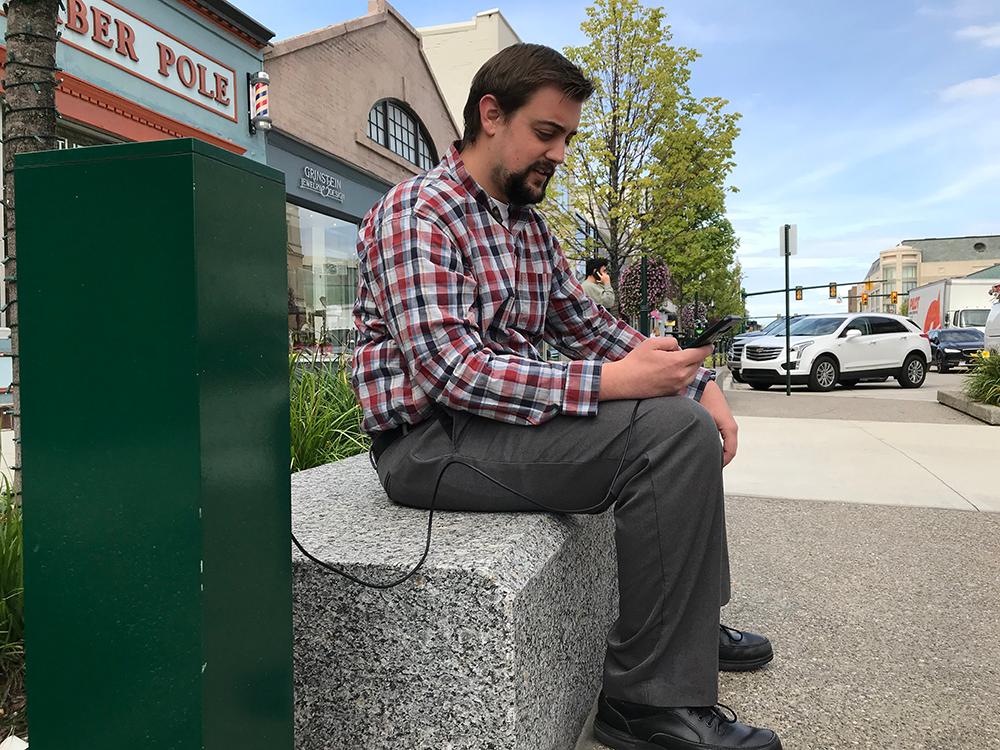 Did you know the city has cell phone charging stations in downtown Birmingham?
Among the improvements from the Old Woodward Reconstruction Project in 2018, was the installation of cell phone charging stations along the city's main artery. Green charging stations, with multiple USB inputs, will also be included as part of the Maple Road Reconstruction Project in 2020. You can find the green cell phone charging stations on Old Woodward, adjacent to the granite benches, that were also installed during the Old Woodward Project.
In addition, you can get more information on the planned Maple Road Reconstruction Project in 2020.
End-of-Season Celebration at Farmers Market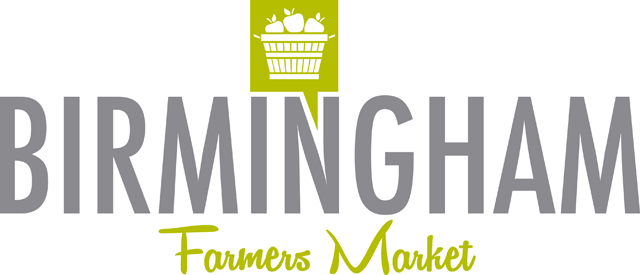 The 17th season of the Birmingham Farmers Market will come to a close with an End of Season Celebration on Sunday, Oct. 27, from 9 a.m. to 2 p.m. in Public Parking Lot 6 at 660 N. Old Woodward. Attendees will enjoy autumn-themed activities including trick-or-treating and pumpkin carving demonstrations. Vendors will feature fall produce, flowers, Halloween-themed decor and more. Children are encouraged to wear Halloween costumes and stop by vendors for a special treat. Learn more.