Friends,
I got my flu shot today. It came with a spiffy purple bandage with some weird design on it. I figured if I was going to take my kids to get their vaccination, I should lead by example.
It's not going to help put their minds at ease, though. It will be a battle to get them in the car, out of the car, and then when it's over and they've undoubtedly survived the ordeal, they'll be mad at me for a while.
My conscience is clear.
However, if this year is anything like last year, I'm not sure who was more traumatized—them or me. They gave me a run for my money. When kids don't want to do something, like get a shot, they suddenly become slippery, wet noodles with superhuman strength that can fit in any crevasse. I had no idea it was going to be so hard to get a 50-pound kid out of a Ford Fusion. By the time we got in the doctor's office, we were all sweaty, some were crying, and no one was happy.
I guess this is part of the reason I run 5ks. Wish me luck.
Rebecca
 Veterans Day Brunch from BPS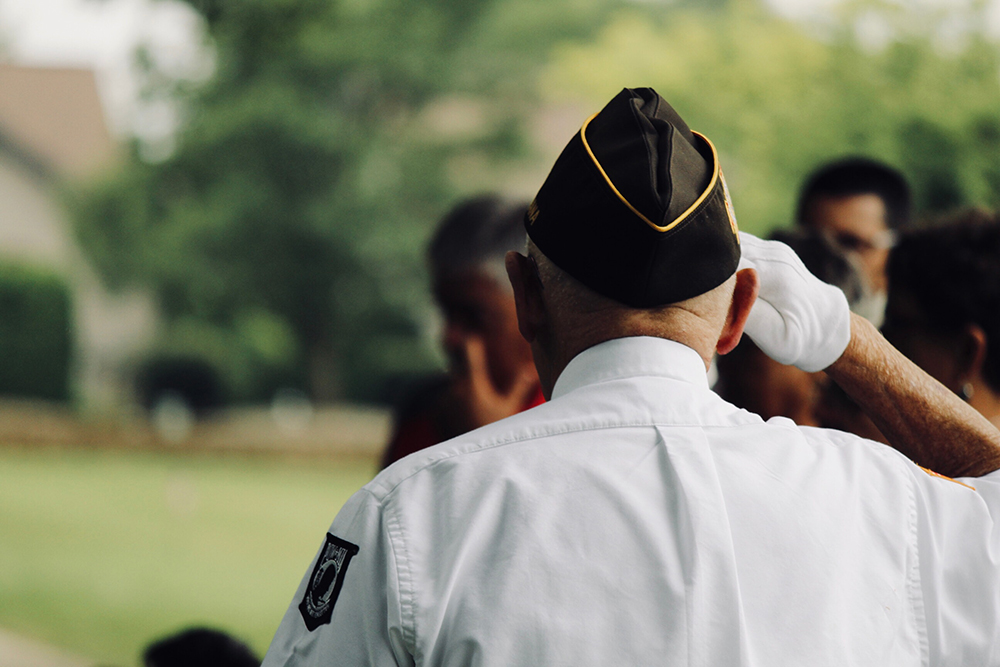 Birmingham Public Schools invites veterans for food, refreshments and student entertainment at a Veterans Day Brunch on Wednesday, Nov. 13, from 10 a.m. to noon. The event will be held at the Bps Education And Administration Center at 31301 Evergreen Rd. in Beverly Hills.
RSVP by Monday Nov. 11, or by contacting Joan Crampton at 248-203-3001.
Artisans Needed for Winter Markt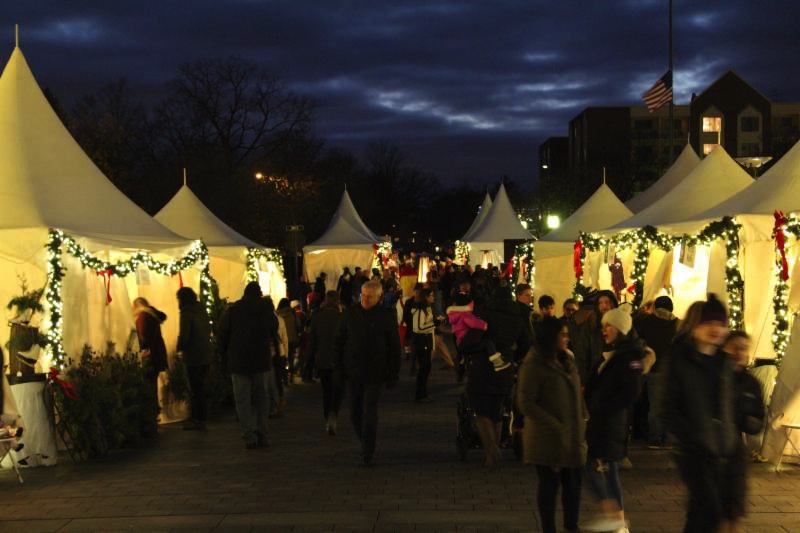 Calling all artists and artisans! The Birmingham Shopping District is looking for vendors at the Birmingham Winter Markt, scheduled for Friday, Dec. 6, through Sunday, Dec. 8. The event continues to grow in popularity every year and draws thousands from the entire metro-Detroit area. Learn more about the event and download the 2019 Vendor Application today. Space at the event is limited; applicants will be contacted regarding the status of their application.
If you have questions or need more information, please contact Jaimi Brook at 248-530-1254.
Groves Garage Sale
The Groves Garage Sale is Saturday, Oct. 19, from 9 a.m. to 4 p.m. Arrive early at 8 a.m., and get a first look at all the deals for $2.  On Sunday, Oct. 20, the hours are from 9 a.m. to 1 p.m. and items will be 50% off.
Prevent Lead Exposure
Oakland County Health Division is assisting Birmingham after water samples from testing of water supplies for lead and copper identified homes that exceed acceptable lead levels for municipal water systems. Water testing occurred as part of routine compliance sampling required by Michigan Department of Environment, Great Lakes, and Energy under Michigan's Safe Drinking Water Act.
Preventative actions taken by collaborating agencies include:
There are several things that you can do to reduce the risk of lead in drinking water:
If you suspect that your home's plumbing or faucets could contain lead or lead-based solder, you should have your water tested.
Replace faucets with those made in 2014 or later or marked "NSF 61/9" since they meet stricter limits.
Flush your cold-water pipes by running the water for approximately five minutes. The longer the water has been sitting in the pipes, the more lead it may contain. You can fill containers for later use, after the flushing process.
Use only filtered water from the cold-water tap for drinking, cooking and especially for making baby formula. Hot water is likely to contain higher levels of lead.
You may choose to install a water filter that is certified for lead removal. If a water filter is installed, replace filters at least as often as recommended by the manufacturer. Check and confirm in the packaging materials that the filter is certified for lead removal by the NSF international at http://nsf.org
Do not boil water to remove lead. Boiling will not remove the lead.
Use bottled water for drinking and cooking. Commercially prepared bottled water that meets federal and state drinking water standards are recommended.
Clean aerators. Aerators are small attachments at the tops of faucets which regulate flow of water. They can accumulate small particles of lead in their screens. Remove and sanitize monthly.
Birmingham released a public advisory regarding new state rules for lead testing in tap water. Learn more on the city's website at www.bhamgov.org/leadtesting.
Sit Less, Move More
Join Marichelle Ehred, Beaumont Hospital physical therapist and certified geriatric specialist, as she presents Sitting Is The New Smoking: Why you should be sitting less and moving more, on Wednesday, Oct. 16 at noon at Birmingham NEXT.
Marichelle will discuss the important reasons to include physical activity in your daily routine. Physiological changes as we age, risks of inactivity, physical and mental benefits of physical activity and how to get started will all be covered topics. She will also go over different types of exercises that have been shown to benefit older adults, how to measure your progress and how to stay motivated, even when you have barriers to activity. Cost: Complimentary members / $5 non-members.