Blood Drive Needs Donors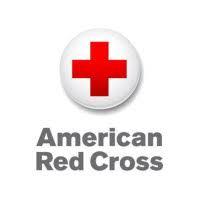 Every minute of every day, someone needs blood. Clawson will be hosting an American Red Cross blood drive to help increase local supplies on Wednesday, December 26 and Friday, January 4, from 1 to 7 p.m. at City Hall. To make an appointment, visit redcrossblood.org.
It Will Be Tax Time Before You Know It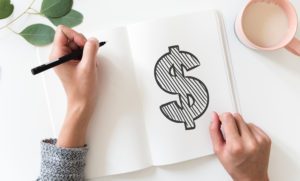 AARP volunteers will once again be at the Senior Center to prepare and e-file your 2018 income tax on Friday mornings beginning February 1. They will start booking appointments on Wednesday, January 2. You must make an appointment for this free program by calling (248) 583-6700. Available appointments fill quickly, so sign-up soon.
Acting Out Kids Audition Workshop
Acting Out Kids is holding a special session to help youngsters build confidence so that they will feel comfortable and have fun at an audition. The workshop will include a variety of games and activities to help kids work on characterization and monologues.  It is recommended for kids that will be auditioning for the AOK murder mystery dinner theatre production on January 5.  But all are welcome.  The workshop will be Friday, January 4, from 7 to 9 p.m. at the Hunter Community Center. The cost is $10.00 per child.  Space is limited and advance registration is required.  For more information or to register, contact actingoutkids@yahoo.com.
New Year at the Senior Center
Start the year right with a festive New Year's luncheon on Wednesday, Jan. 2 at noon. The cost is $4. Come for a great lunch and fun with friends. Please purchase your ticket in advance. Call (248) 583-6700 or stop by for more information or to purchase tickets.
Get a Pass at the Library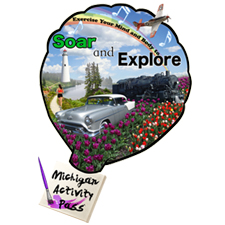 Did you know that your library card can give you access to hundreds of Michigan's cultural destinations and natural attractions? You can get free or discounted passes to state parks, campgrounds, museums, trails, and arts and cultural destinations with the "Michigan Activity Pass presented by The Library Network." This program is a partnership between Michigan's nearly 400 public libraries and more than 390 attractions and destinations. Some of the participating cultural partners include the Michigan Sealife Aquarium, the Detroit Institute of Arts, Tahquamenon Falls State Park, the Upper Peninsula Children's Museum in Marquette, the Monroe County Historical Museum, the Icebreaker Mackinaw Maritime Museum in Mackinaw City. Click here to search for activities and to check out a Michigan Activity Pass.