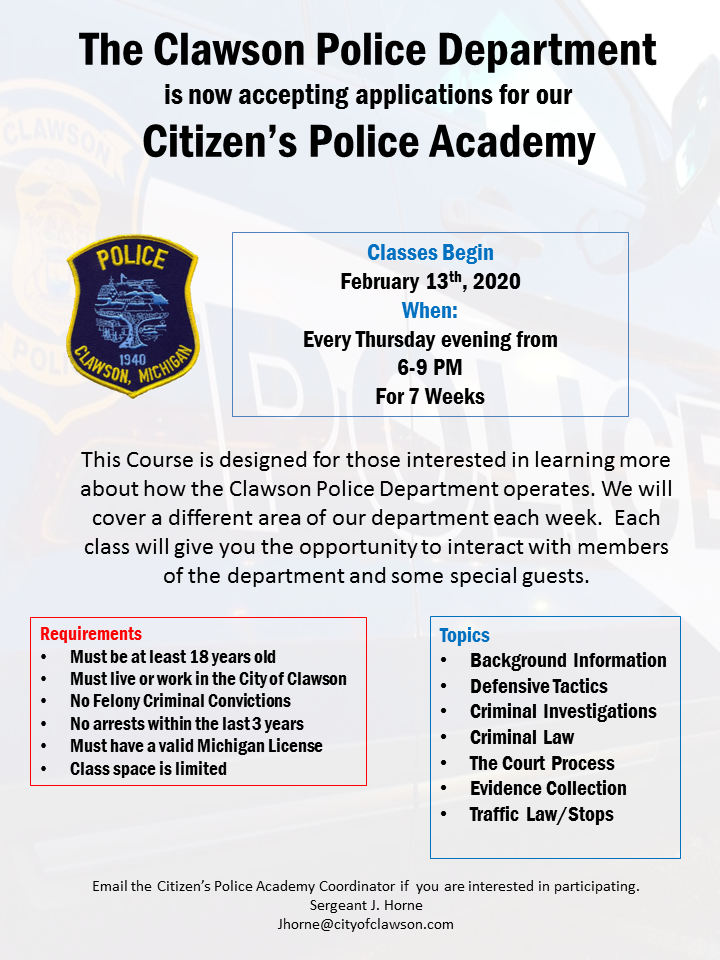 Citizens Police Academy
The Clawson Police Department is now accepting applications for the Citizens Police Academy. The course will walk participants through the departments within the police station and how each works.
Classes begin Feb. 13 from 6 to 9 p.m. If you are interested, email Sgt. J. Horne at jhorne@cityofclawson.com.
Winter Taxes
Winter taxes were mailed on Dec. 1 and are due by Feb. 14. Payments may be made online at www.cityofclawson.com.
.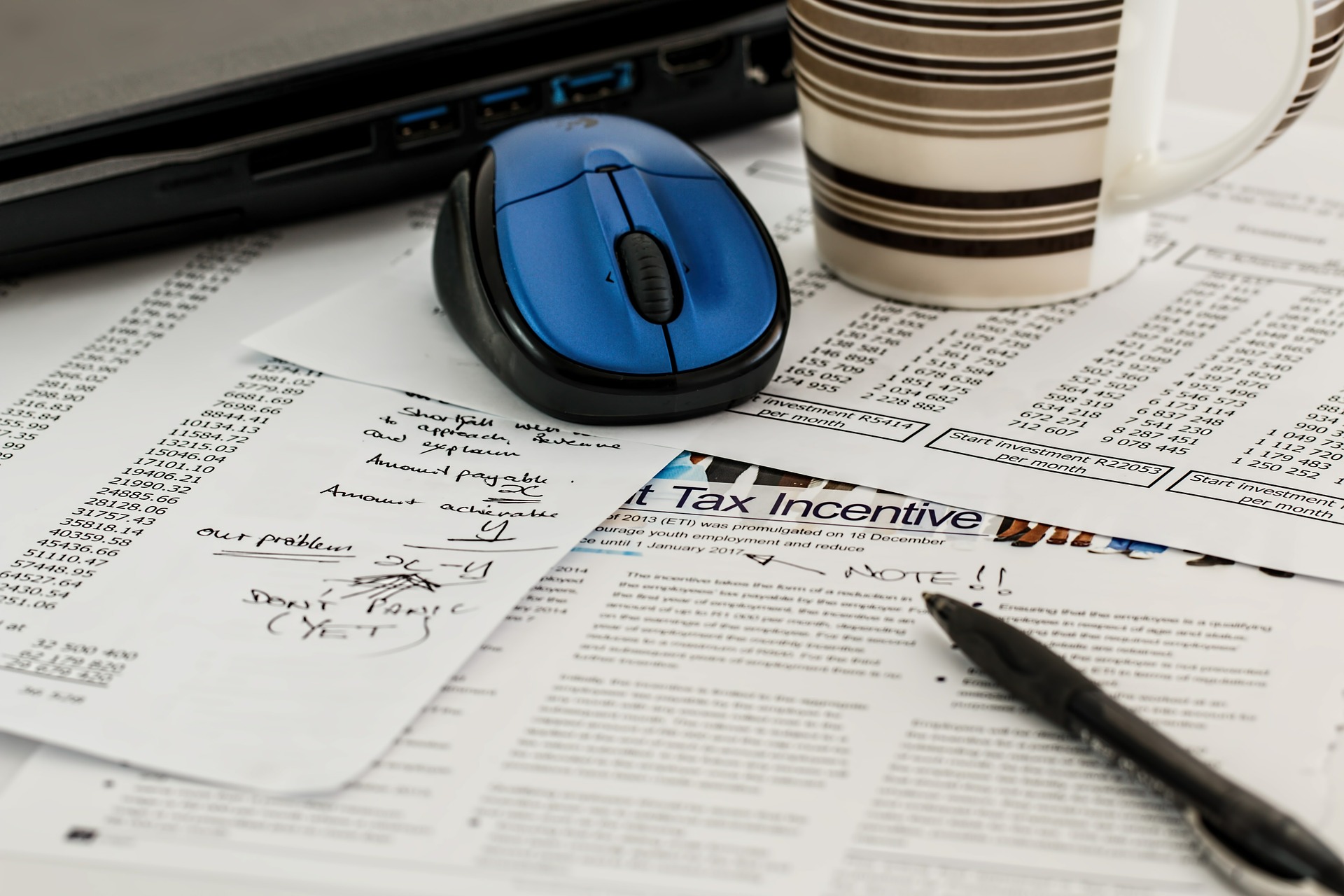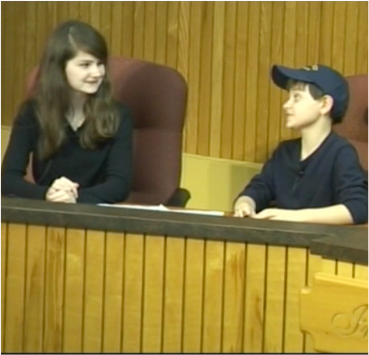 Awesome Clawson
The Awesome Clawson and Awesome Clawson Kids shows are local cable TV shows that talk about the people, businesses, organizations and events in Clawson. If you would like to be a guest on the shows or have an event that you would like to promote, contact the Awesome Clawson Kids at awesomeclawsonkids@yahoo.com.
Feedback to the Oakland County Executive
Oakland County residents have until Friday to let County Executive David Coulter know just what the priorities for his administration should be for 2020.
The 10-question online Citizen Survey asks residents to rank what is important to them in terms of jobs and the economy, public health, neighborhoods and housing, roads and transportation, among other items. Coulter has made it a priority to meet with residents and businesses to hear from those who want a voice in county government.
To take the survey, go to www.OakGov.com and click on the "Citizen Survey 2020" button. The survey is open until Friday. Coulter's administration will use the survey results to help the county be responsive to those who live in Oakland County and ensure the policies and strategies of county government are inclusive of all residents.