Pizza, Pasta and Piazzas
Three years ago, Valentina Sassi moved to Michigan from Torino, Italy's fourth largest city and the country's chocolate capital. On Wednesday, January 23 at 12:45 p.m., Valentina will talk about Italy's geography, history, traditions, cuisine, and lifestyle at the Clawson Senior Center. Call 248.583.6700 to register.
Need a Ride?

The city of Clawson and Beaumont Health support a transportation program to help Clawson seniors get around. Transportation boundaries are Long Lake Road to the north, 11 Mile Road to the south, Ryan Road to the east and Southfield Road to the west. The extended boundaries are for medical appointments only and include South Boulevard to the north, Nine Mile Road to the south, Van Dyke Avenue to the east and Telegraph Road to the west.
Starting in February, transportation anywhere other than to the Clawson Senior Center will $4 per round trip. Ride tickets are $4 each or four rides for $15 and may be purchased from a driver or at the Senior Center.
Spring, Baseball and Softball are on Their Way!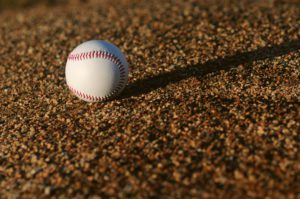 Get ready to play ball! The Clawson Youth Baseball and Softball League has begun registration for the 2019 baseball and softball season. The league provides youngsters opportunities to develop sportsmanship and athleticism, while participating in developmental and competitive play. Children can enjoy friendly competition with neighboring cities, while preparing for junior high and high school competition.
League format: CYBSL Softball divisions plan to continue with the current inter-league format that involves a partnership with ROSL, Madison Heights Softball, and other neighboring cities.
Divisions for beginners: Divisions for young children are co-ed and begin with t-ball for ages 4-5, developmental machine pitch for ages 6-7, and competitive machine pitch for ages 7-8.
Competitive baseball and softball: For athletes beyond age 8, Pee Wee ages 9-10, and Farm for ages 11-12.
For baseball, call Jeff Gaglio at 586.295.9014 and for softball, call Todd McMillan at 248.854.6733.
Is Clawson Your School of Choice?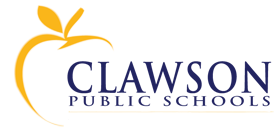 Clawson Schools has program openings for developmental kindergarten through 7th grades and 9th and 10th grades. Applications will be considered through Friday, January 25, 2019 at 4:00 pm. Requirements for the Clawson Schools of Choice program:
Students must reside in the Oakland County Intermediate School District.
If a student is receiving special education services, an Individual Education Plan (I.E.P.) and MET must accompany the application for Schools of Choice.
Falsification of requested information may disqualify a student from being considered for admission or may result in removal from Clawson Public Schools if enrolled under false information.
Students who have been expelled at any time from any school district or convicted of a felony will not be considered for admission.
For questions regarding Clawson's Schools of Choice program, call Jill LaPine, Enrollment Secretary, (248) 655-4417.