Friends,
It's officially autumn. Beyond the pumpkin spice debate lies a more important topic in my house: Halloween.
My 7-year-old twins have been planning their costumes since August, so I'm very aware of how critical Oct. 31 is in their world. I'm not the only one, either. So many communities are planning trick-or-treat events, that I can't possibly list them all. As a PTO mom, I'm helping plan a trunk-or-treat at our Eastside elementary.
Enjoy the fun of October. In addition to getting juiced up on candy, there are apple orchards to visit (try convincing your kids that you're going doughnut picking, too, it's fun), pumpkins to carve, chili to make and football to watch. What's your favorite activity?
Enjoy autumn,
Rebecca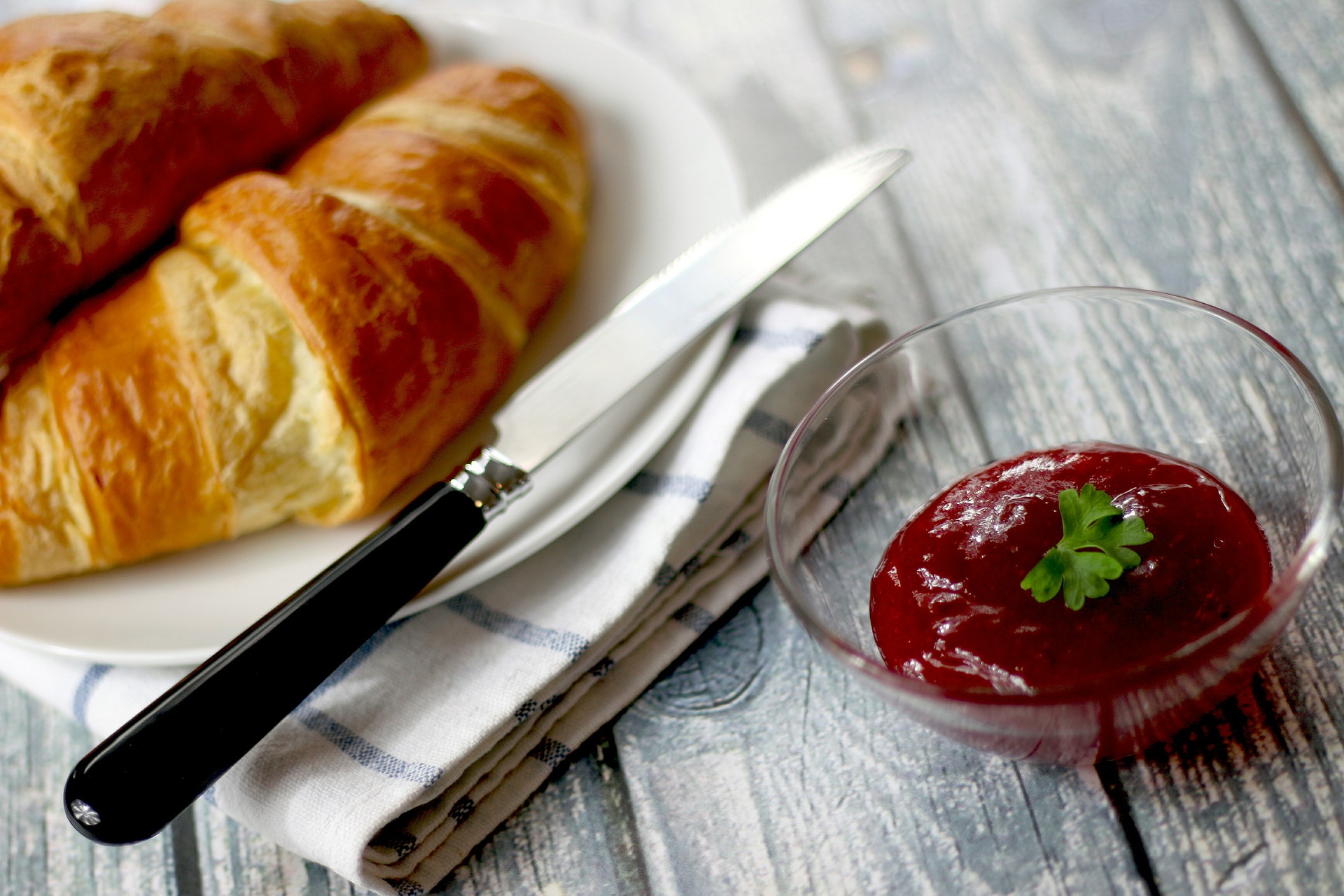 New Pastry Shop Opens
White Wolf Patisserie opened on Sept. 12. There are plans for an October grand opening and ribbon cutting event at the 41 E. 14 Mile location.
Library Hosts Dinner and a Movie
Wednesday, Oct. 9, pull up a picnic blanket and grab dinner for Dinner and a Movie — Wallace & Gromit: The Curse of the Were-Rabbit at the Blair Memorial Library. Dessert will be provided.
Register now.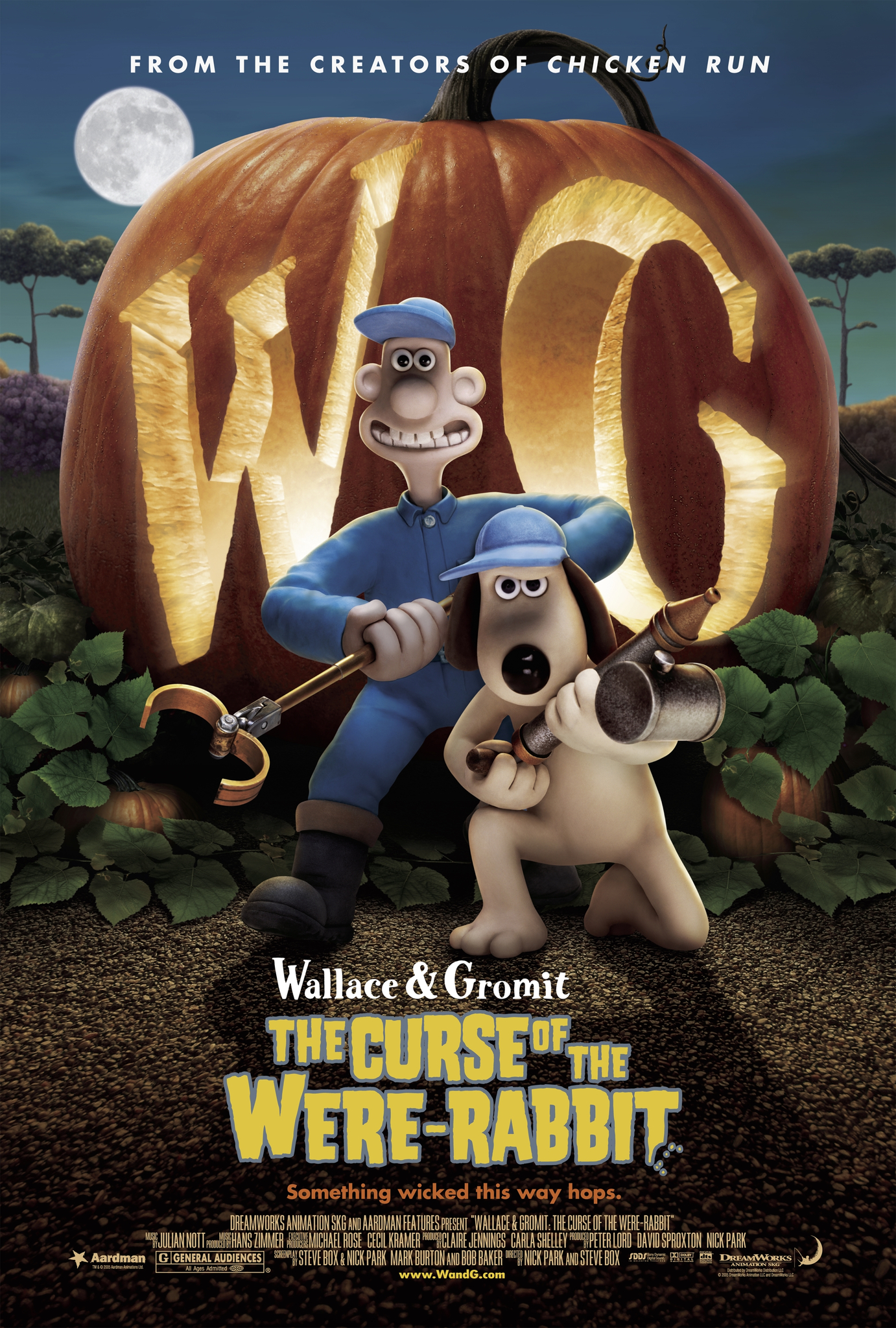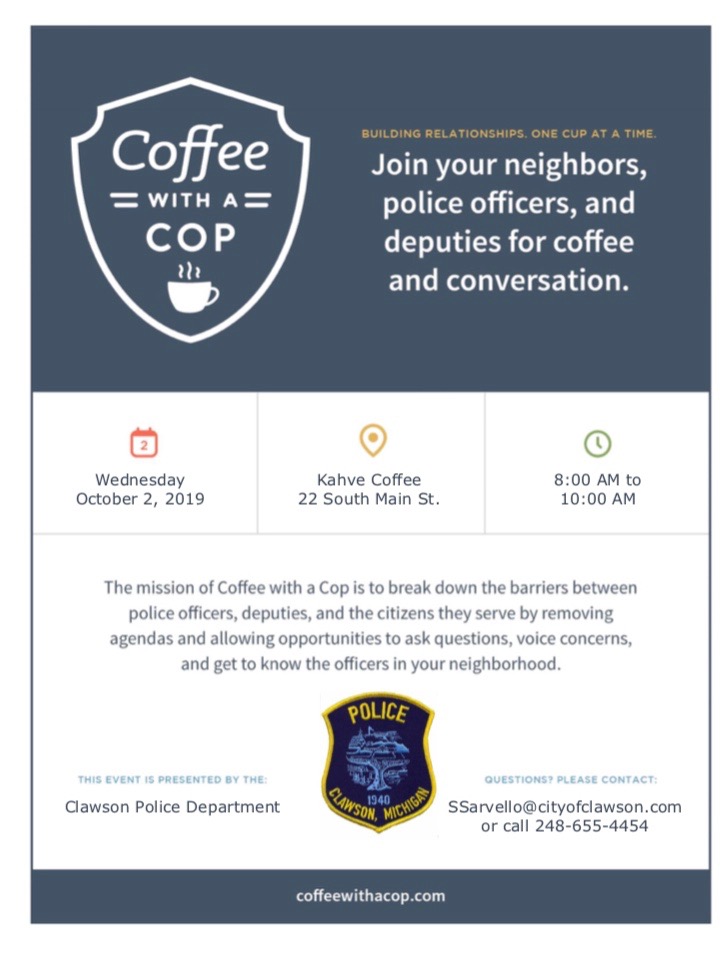 Coffee with a Cop
Grab a Cuppa Joe and tuck in for Coffee with a Cop. Join officers from the Clawson Police Department at Kahve Coffee on Oct. 2, from 8 to 10 a.m. The idea behind Coffee with a Cop is to break down barriers between the community and law enforcement. Come with questions, listening ears and an open mind.
Main Street Website Delayed
The Main Street Oakland County website has been slightly delayed as communities are still submitting content. The website gives a presence to each Main Street community along with the event calendar that will show the activities in all communities in one location. The website will also link to each downtown's individual website.