Friends,
I blinked and missed November.
At my house, we're in full-blown celebration mode. After Thanksgiving, we celebrated my dad's birthday. Then my twins' birthday is midmonth. My family Christmas party and my birthday sit back to back on the calendar. Christmas comes through like a freight train, and after a week of putting toys together and picking packaging out of the rug, we celebrate the New Year.
I'm pre-exhausted.
But this season, I'm doing a few things for myself. I signed up for a virtual race to run, walk or crawl at least one mile every day between Thanksgiving and Christmas. I'm also determined to enjoy a cheesy or classic (I haven't decided yet) movie without multi-tasking. And I have my heart set on finding a copy of Chicken Soup for the Soul: It's Beginning to Look A Lot Like Christmas in a store. A story of mine is published in the book and I'd just like to see it somewhere.
What are your plans for the holidays? Email me at citynewseditor@localbiznews.net so I can pick up a few new ideas for my family.
Rebecca
Farmington Area Goodfellows Holds Holiday Food Drive
The Farmington Area Goodfellows will hold their Annual Holiday Assistance Program for families and seniors in Farmington and Farmington Hills.
Collection boxes accepting donations of canned or boxed foods, personal care items, new books and unwrapped, new toys until Dec. 18 are located at:
Costick Center, 28600 W. Eleven Mile Road
Farmington City Hall, 23600 Liberty Street
Farmington Public Library, 23500 Liberty Street
Monetary donations are appreciated and may be sent to:  Farmington Area Goodfellows, 31455 W. Eleven Mile Road, Farmington Hills, MI 48336 or online at www.goodfellows.info/donate.
If you would like to volunteer for Delivery Day on the morning of Saturday, Dec. 21, please call 248-986-1111 or sign up for the Farmington Area Goodfellows "Reindeer" email list at www.goodfellows.info.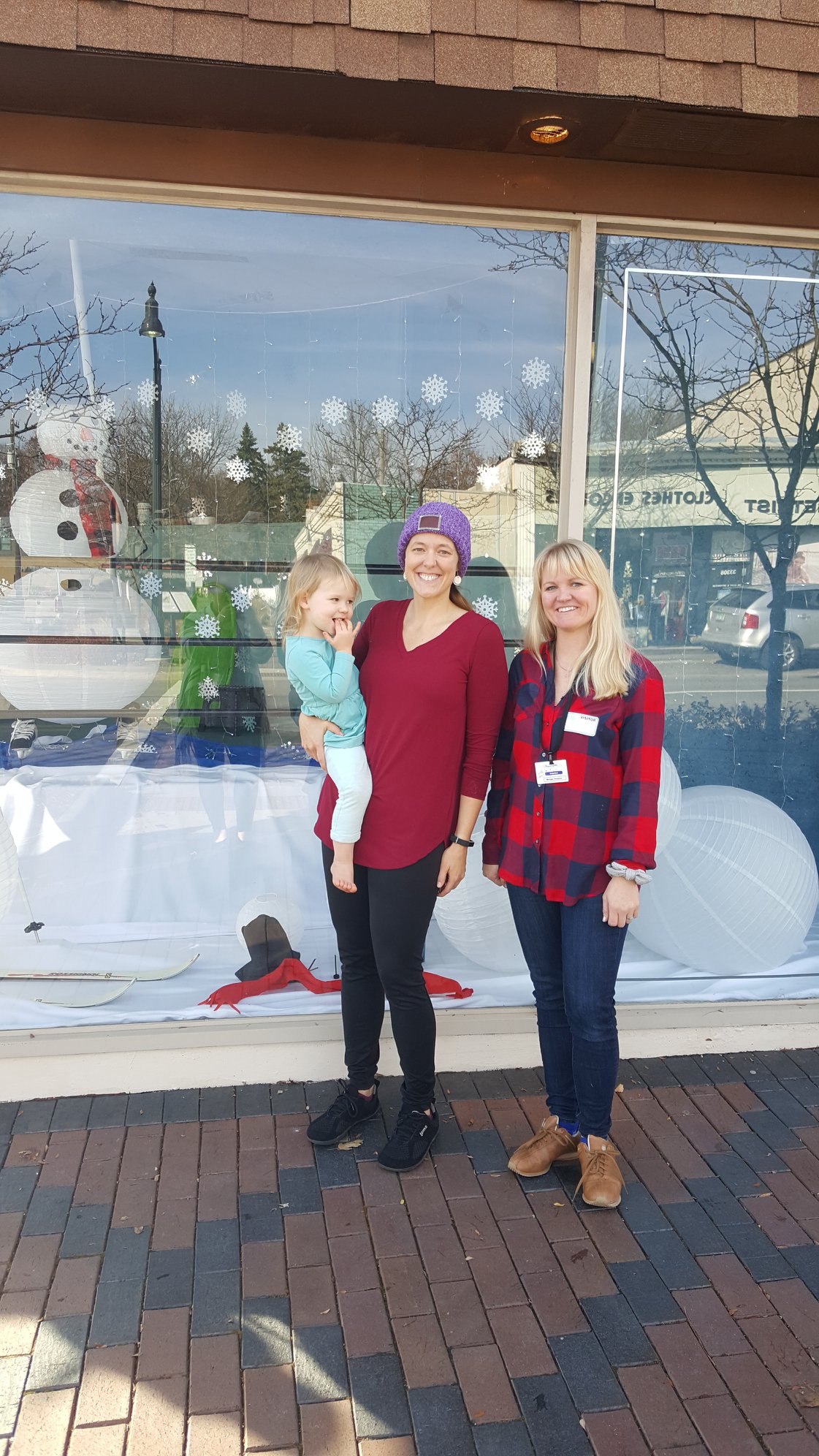 Go Window Shopping
Have you seen the window installation at 33305 Grand River Ave. of snow-people enjoying winter activities? Thanks to Design Committee member Claire and her assistants Natalie and Morgan, the window is a winter wonderland.Interested in volunteering? Visit DowntownFarmington.org.
Friends Used Book and Media Sale
Enjoy special pricing and promotions on book and media inventory available for sale in the Main Library Lobby on Friday, Dec. 6.
The Friends of the Library are hosting a book sale from 10:15 a.m. to 6 p.m. Stop by for Christmas gifts for the bookworm in your life.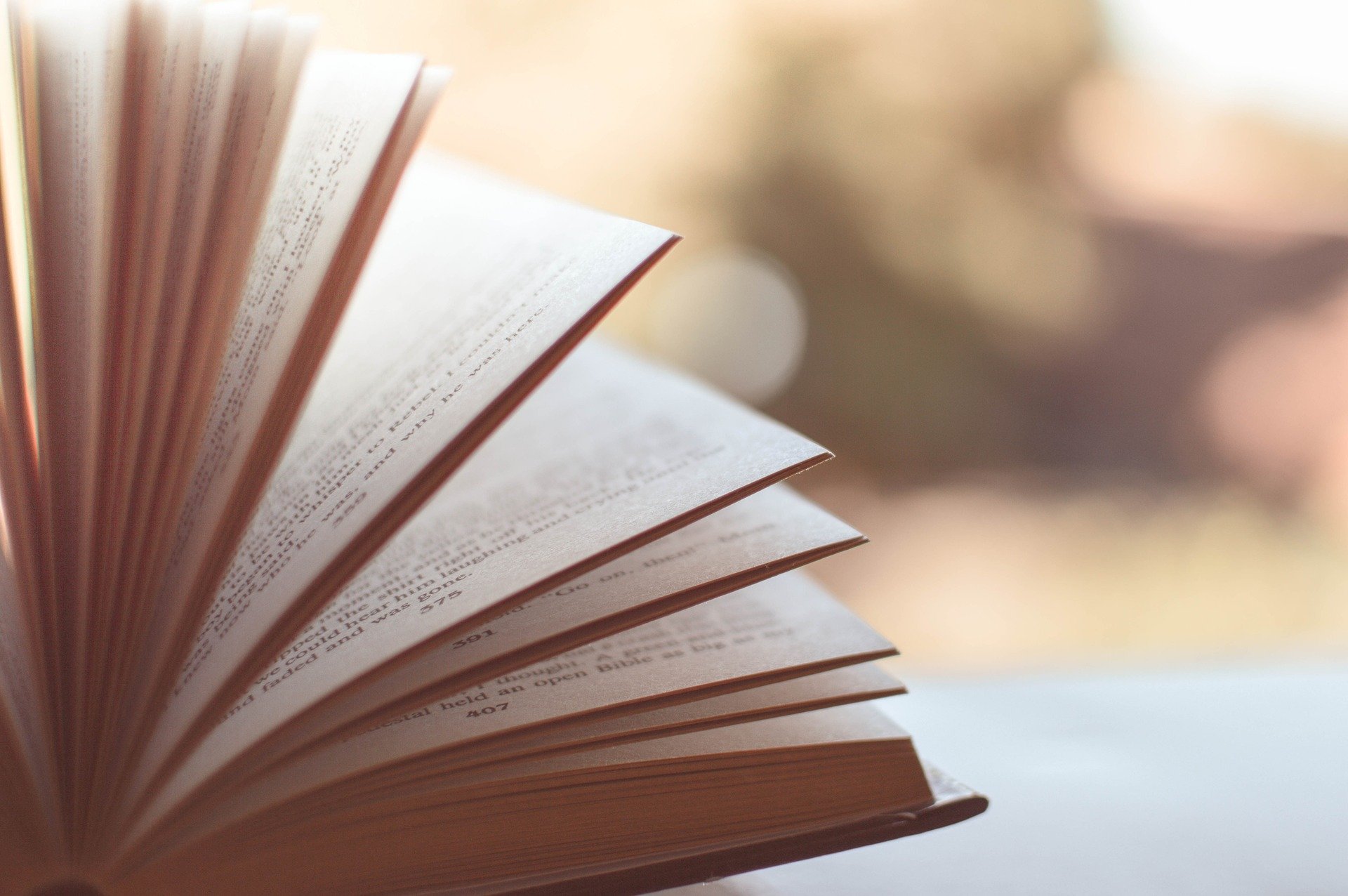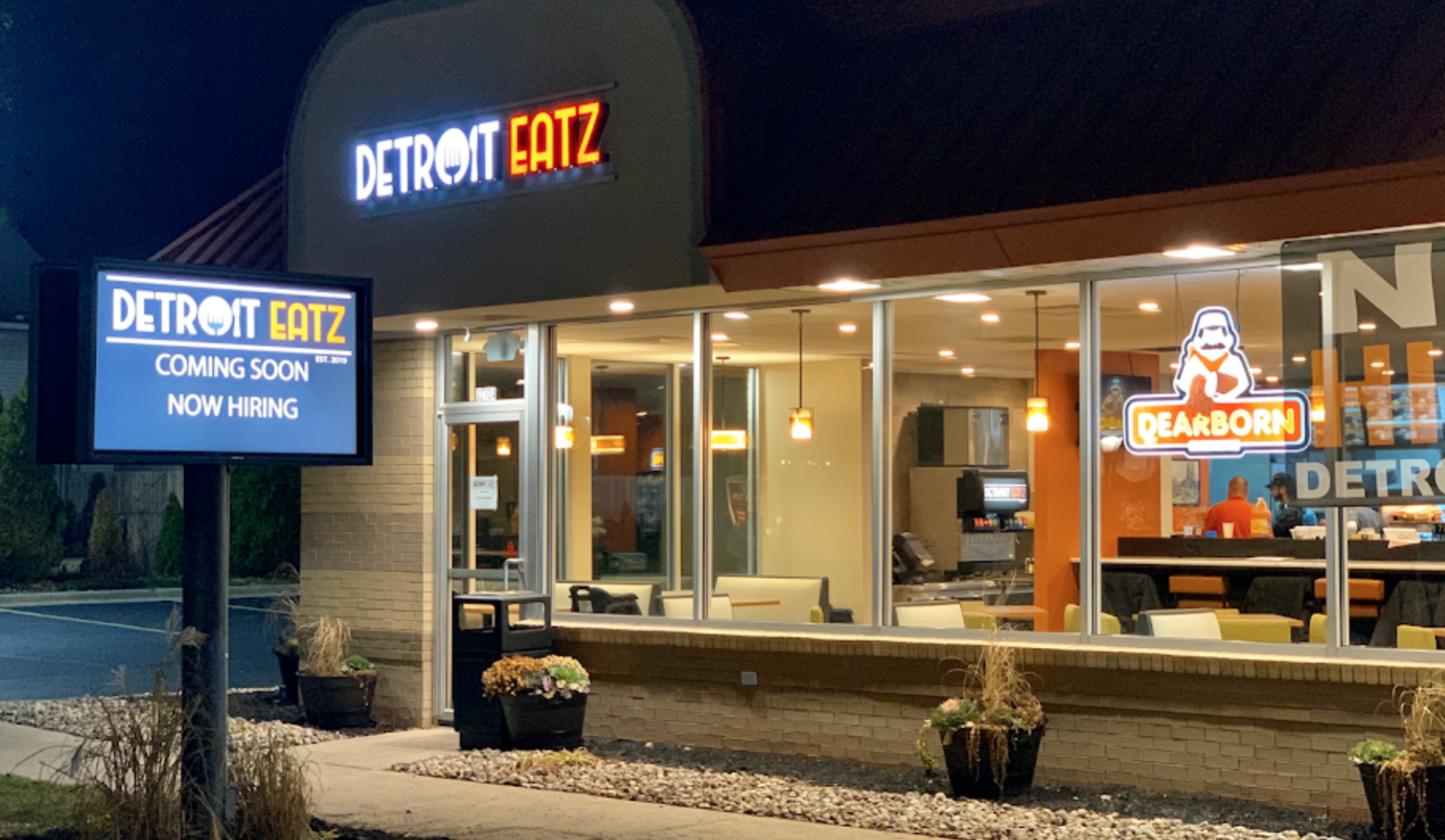 Long Awaited Detroit Eatz Opens
Long-awaited Detroit Eatz opened for business Nov. 21. Check out the feature on the new eatery in Local Business News.