Motor City Barbell and Fitness Club: Lifting Large and Preaching Wellness in Clawson
LBN Community Series
Clawson
Justin Tebedo is one strong guy: He can squat an impressive 400 pounds and bench press 260.
But he's not bragging. This former Marine is on a mission: Show people how to build their bodies better, through fitness, nutrition and strength training. After years of doing personal training at other people's gyms, he opened his own cross-training studio in Clawson, Motor City Barbell and Fitness Club.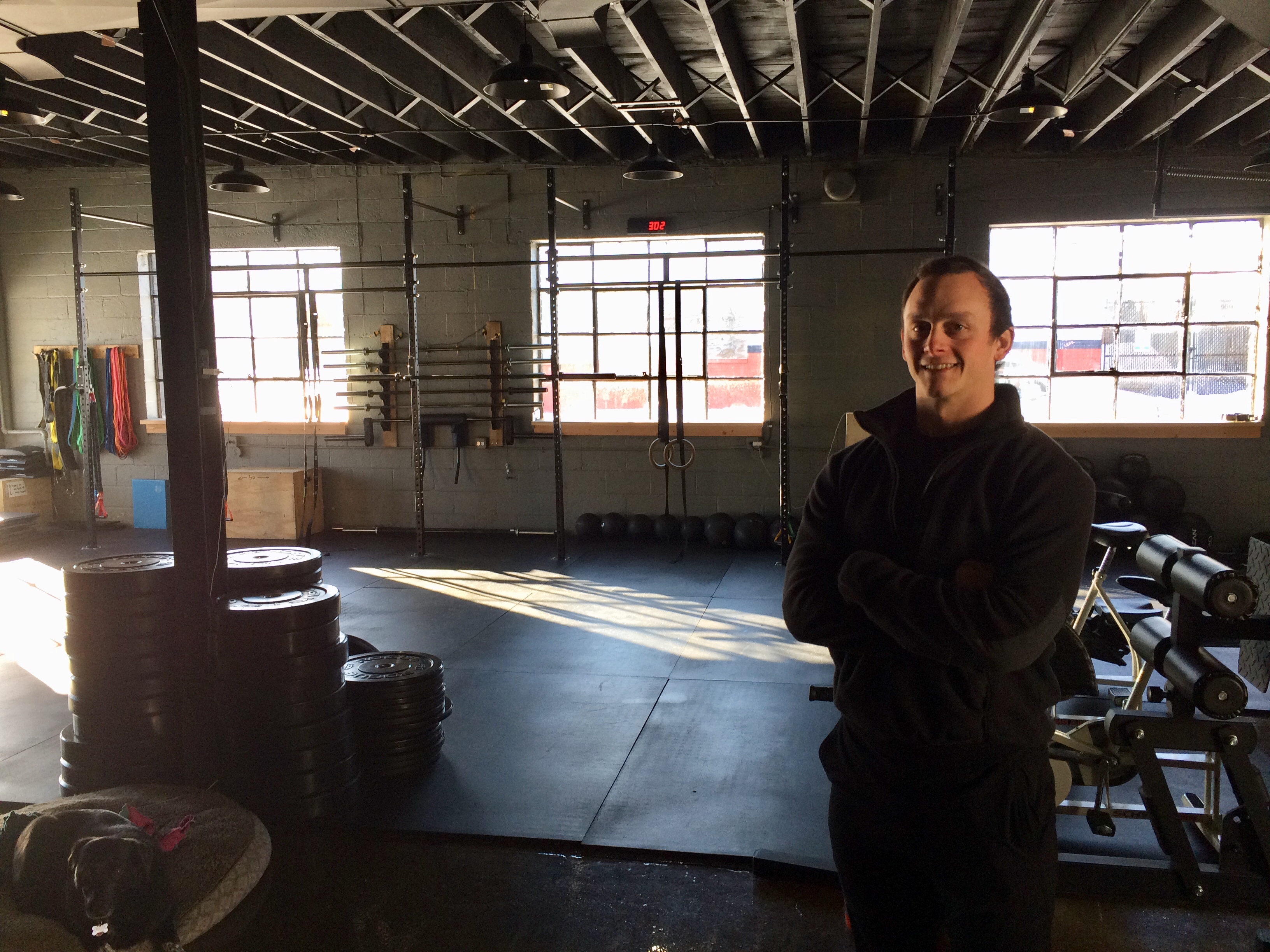 JUSTIN TEBEDO
OWNER, MOTOR CITY BARBELL AND FITNESS CLUB
"We started with zero members in December of 2016," says the 30-year-old Tebedo (pronounced TEE-be-do), "and now we're up to 45."
In September of 2018 he moved from his first building, a diminutive 150-square-foot studio in downtown Clawson, to a comparatively massive 2,000 square-foot space. His goal is 75 members and a couple more trainers, and he's moving right along as planned.
Enter through the back door of the charcoal-gray building, where you'll be greeted by Tebedo's Australian Shepherd mix, Maya. On this sunny day, Tebedo has a rare break, the gym is empty for the moment, and he reflects about where he started and where he is headed.
The Clawson resident joined the Marines after graduating from Reese High School in Reese, MI, a small, everybody-knows-your-name town outside of Frankenmuth. He was on the school football team, the Reese Rockets, and trained with weights, but he says the five years he spent in the Marines traveling the world as a C-130 cargo aircraft crew member made a huge impact on the direction of his life.
"It gave me more confidence and the feeling that anything's possible if you put your mind to it."
That includes creating a cool and informative website, which he figured out how to build on his own, and putting together the inside of his light-filled gym. He painted the walls, built all the wooden equipment stands, coated the cement floors, added a powerful sound system, equally high-end fitness equipment, and even a real traffic light for interval workouts. That certainly will get someone's attention.
"I like to keep it very clean and organized," says Tebedo, adding that a lounge area, where you can recharge and watch the big-screen TV, is in the works. And the big news is he recently got engaged to Ashely Levin, who also trains with him in his club.
Tebedo has been involved with training for 10 years, eight of which have been in the Detroit area. He earned several certifications from the National Personal Training Institute in Rochester, MI, including diet and nutrition, cross-fit, and kettlebells and Olympic lifting.
"Justin never gave up on me and he will not give up on you."
He offers personal training by appointment, either one-on-one or small groups; strength and balance training; body-movement awareness; nutritional programs (he doesn't push any products, just sound eating that will help clients lose weight); and helps clients graduate to new levels after each one is achieved. He also offers seminars, olympic weightlifting twice a week, Barbell 101 three times a week and open gym throughout the week. "I'm trying to build a youth athletic program as well," he says.
"I want to keep it as a club," says Tebedo, where everybody knows each others' names, just like the town he grew up in, and just how he sees the city of Clawson. Motor City's members average between 28 and 50 years old, but all ages are welcome. And he emphasizes that no one should feel intimidated about the barbells just because they've never used them before. "Basically I teach progression of movements, from beginning to more advanced."
Reading the positive testimonials on his website, like the woman who dropped five dress sizes in two years, is enough to motivate anyone who sits at a desk all day, feeling hopeless about change: "Justin never gave up on me and he will not give up on you. Since our first meeting, I have lost approximately 45 lbs., now comfortably fit into a size 4, competed in a bodybuilding competition (bikini division), and have begun training to compete in an Olympic Weightlifting meet early next year."
So, if you've made that New Year's resolution and are still pondering a way to keep your word, Justin Tebedo just might be the guy who can make it happen.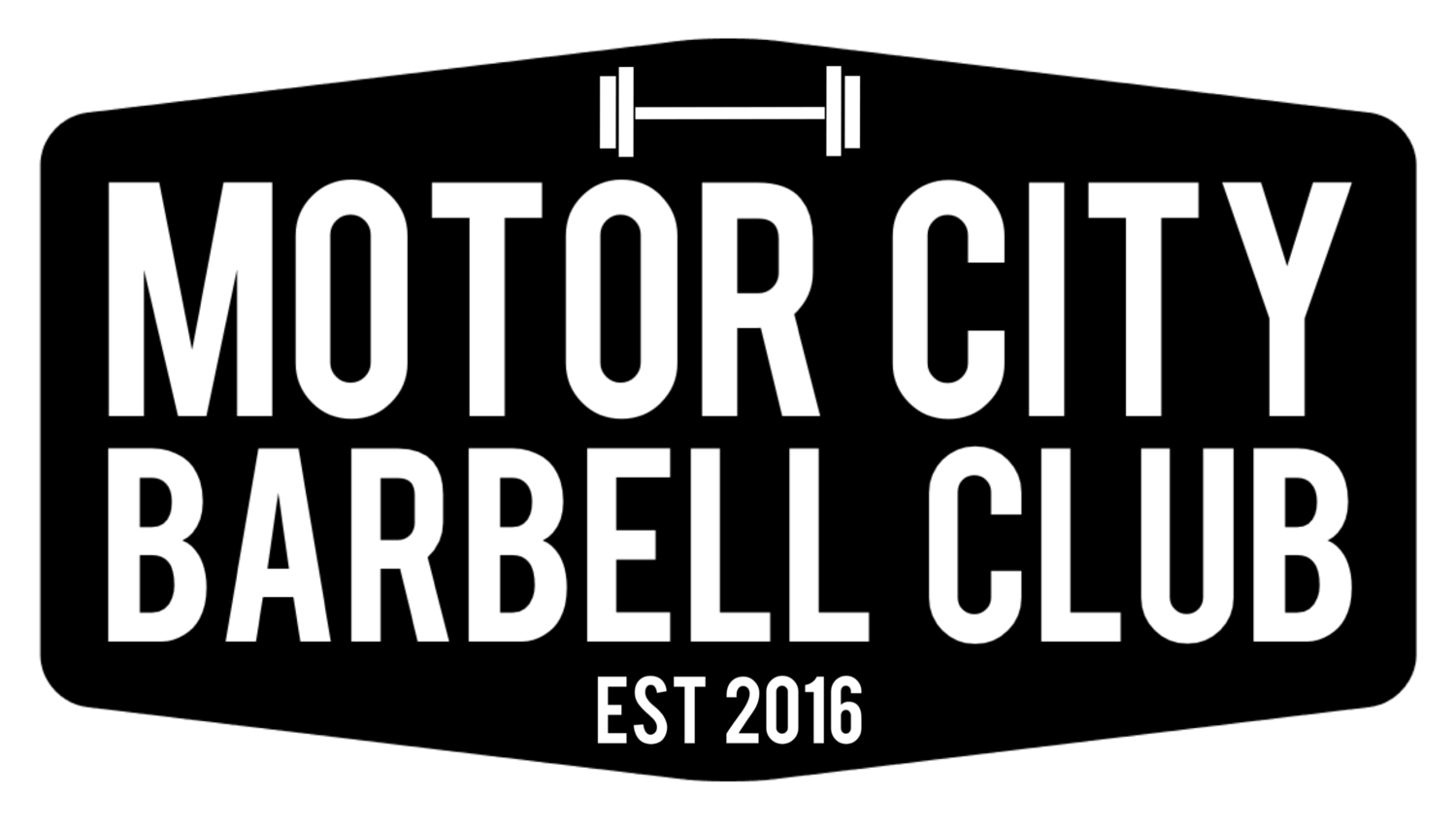 Motor City Barbell
and Fitness Club
844 W. 14 Mile Road
Clawson, MI 48017
989-295-2144
or 248-677-4766
motorcitybarbellclub.com

Discounts offered for first responders, teachers and families.