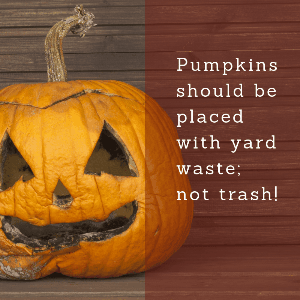 What to do with your Jack-O-Lantern after Halloween
Old pumpkins are considered yard waste. You can put pumpkins, cornstalks, hay bales and any other organic Halloween decorations out with your yard waste through December 21, 2018. Put pumpkins weighing less than 40 pounds in a paper landscape bag or a 32-gallon container marked "YARD WASTE." Cornstalks need to be under 4 feet long. Hay bales need to be dry and weigh less than 40 pounds. They do not need to be bagged.
.
Mingle Over Morning Coffee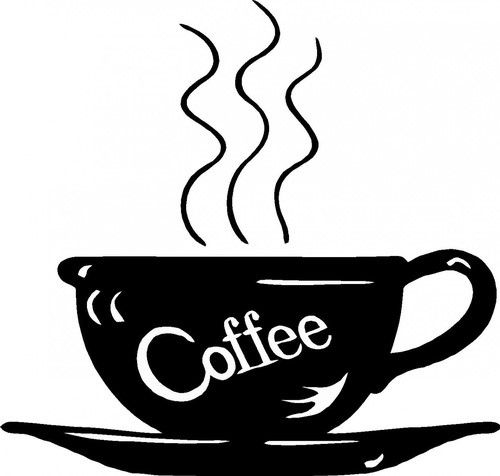 Start your morning right with friends from The Royal Oak Chamber of Commerce and a good, steamy cup of coffee. November's Coffee will be held at First United Methodist Church on Fri., Nov. 9 from 8 to 9 a.m. The event is free for chamber members and prospective members. For more information, email Jennifer Clark.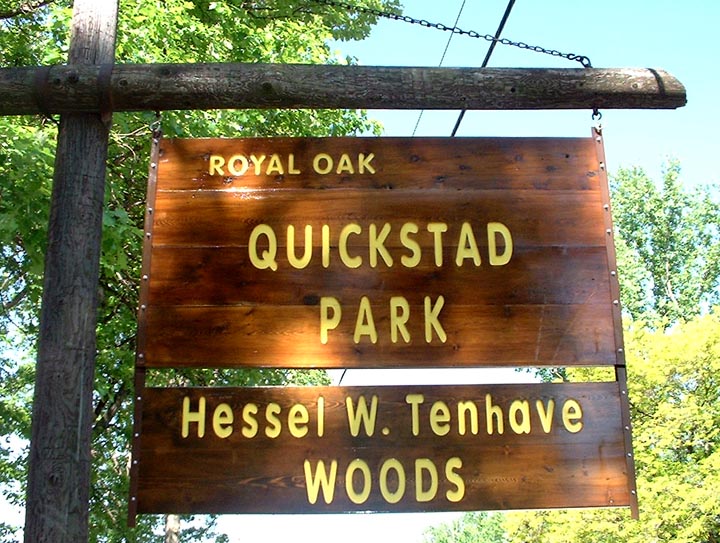 Mammals of Tenhave
Learn about our local creatures on Sat., Nov. 10, at 2 p.m. at Tenhave Woods. Tenhave Woods encompasses about 22 acres and was named in 1999 after Hessel Tenhave, a Dondero High School biology teacher. He taught in Royal Oak for 34 years and often used the woods to impress the importance and beauty of the environment on his students. It is home to numerous mammals and participants will look for signs of them, see their skulls and skins and learn about them and how they live. Parking for the program is at the Lexington and Marais lot. Participants should meet at the Lexington entrance.
Take Me Out to the Ballgame
Opening in 1912, Detroit's Tiger Stadium provided a home for the Tigers and for generations of baseball fans. Based on a classic grandstand design, it expanded throughout the 20th century, reflecting the booming industrial city around it. It wasn't fancy, but it offered more fans affordable seats near the field than any other venue in sports. In every sense a working-class ballpark, it kept the focus on the game. Drawing on the perspectives of historians, architects, fans and players, the authors of "Tiger Stadium: Essays and Memories of Detroit's Historic Ballpark, 1912-2009" describe how Tiger Stadium grew and adapted and then, despite the efforts of fans, was abandoned and destroyed.
On Sunday, November 11 at 2 p.m., you can meet the authors for a talk and book signing at the library. Books will be available for sale. Registration is requested. Visit ropl.org or call the Adult Reference Desk at (248) 246-3727 to sign up for this free program.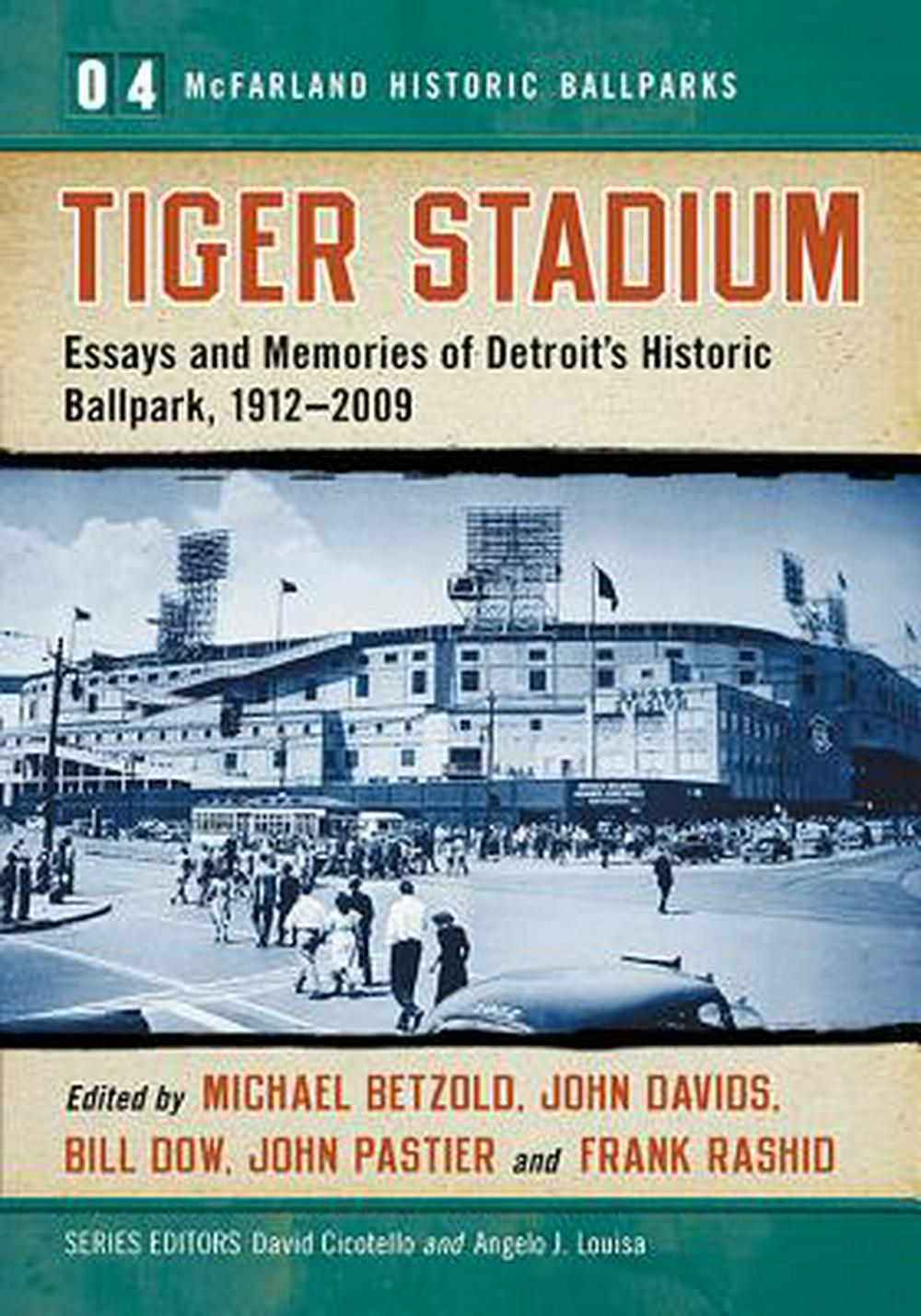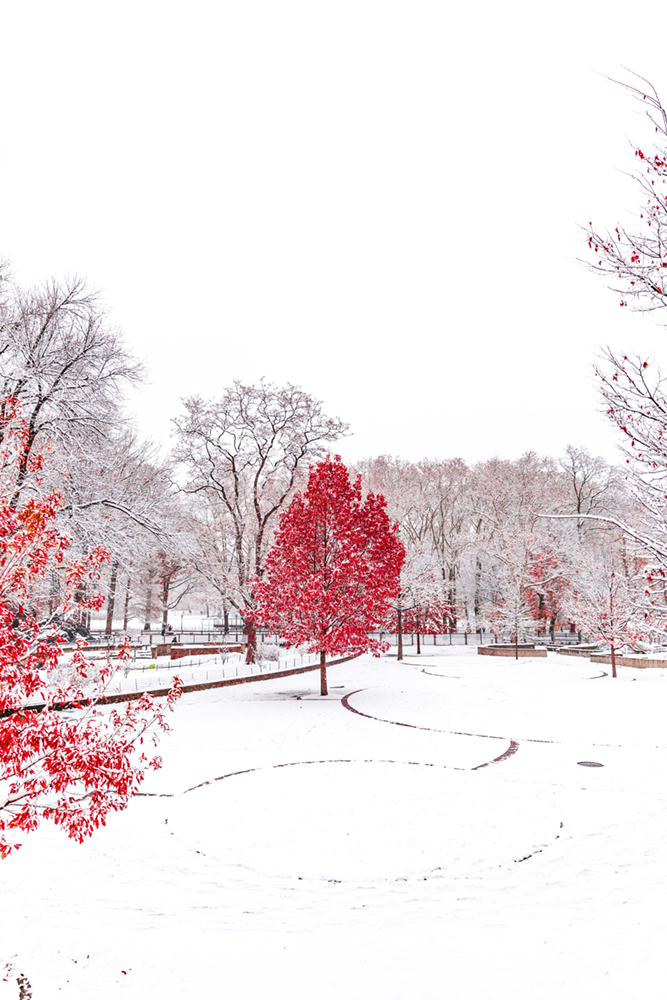 Holiday Survival Guide
The holidays can be a minefield of potential disasters, from over-eating to online gift scams. In "How to Safely Destress for the Holidays," staff from Waltonwoods Senior Living of Royal Oak provide tips on surviving safely and sanely.
Join Waltonwoods Senior Living for lunch on Tues, Nov. 20 11:30 a.m. to 1 p.m., and learn about advertising scams, online safety and identity theft. Learn gift-shopping skills like budgeting and organizing lists. And get valuable information about healthy holiday eating, meal prep, physical fitness, and driving safely in the changing weather. Shoveling snow? Learn about fall risks and proper positioning. And learn how to enjoy an active and social holiday.  Register by Nov. 15, 2018. Call (248) 246-3900 for more information.