Community Health and Wellness Expo
Take some time to focus on your health at the Community Health & Wellness Expo. Join health professionals on Monday, Oct. 7, at 10 a.m. at the Auburn Hills Community Center.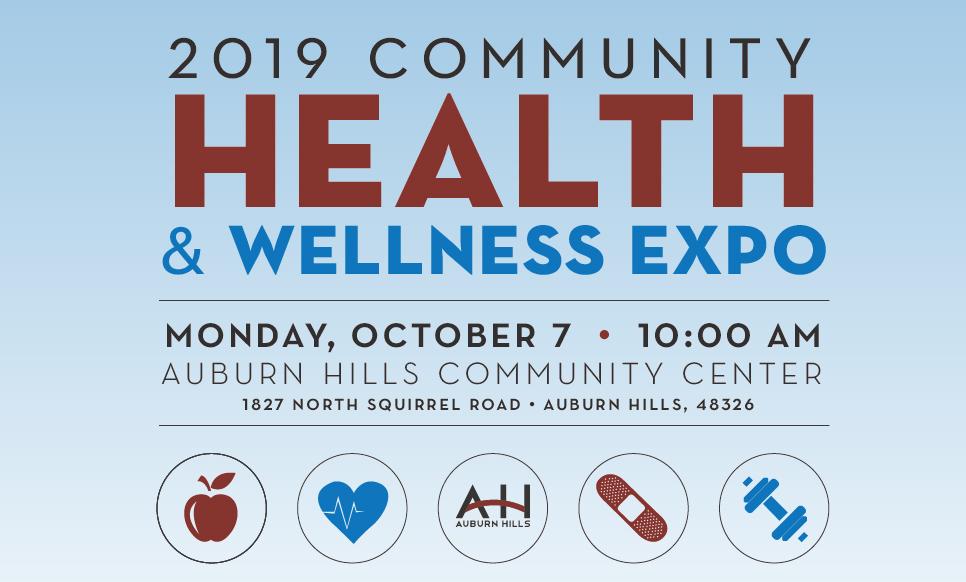 Police Department Second in State to Take Mental Health Pledge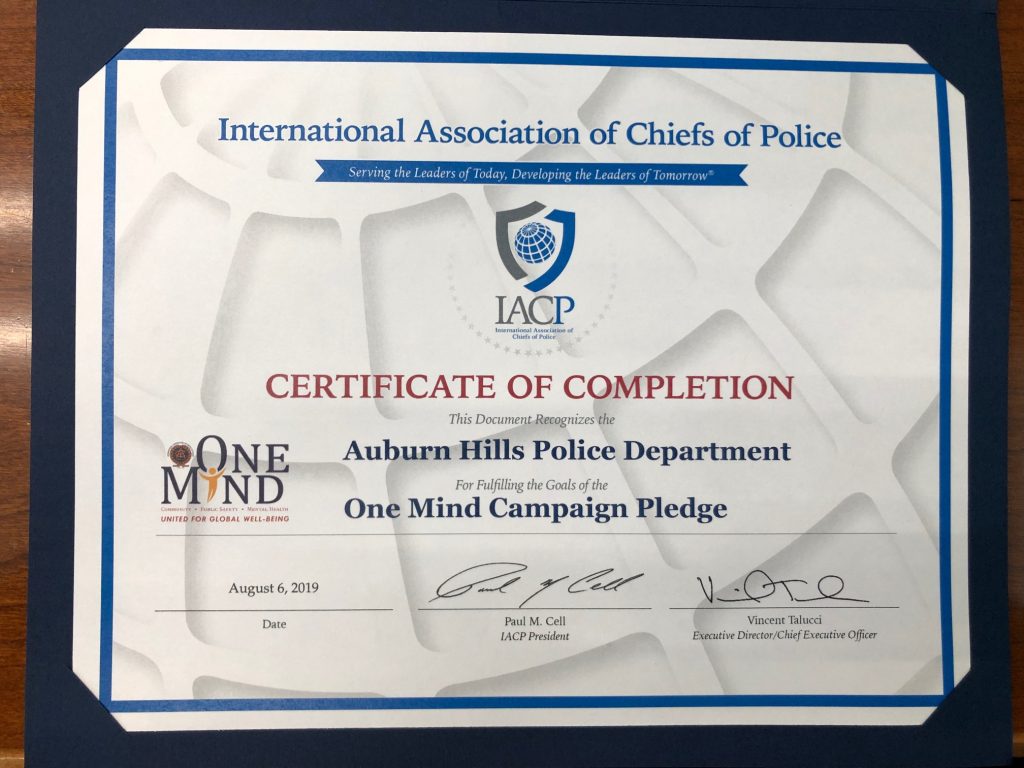 The Auburn Hills Police Department announced it is the second agency in the state to successfully complete a pledge to improve responses to those who have mental illness in the community. The pledge is part of an initiative called the One Mind Campaign started by the International Association of Chiefs of Police.
To join the campaign law enforcement agencies must pledge to implement four promising practices in a 12 to 36-month period to ensure successful interactions between police officers and people living with mental illness.
The Auburn Hills Police Department created partnerships with local mental health organizations, implemented a model policy to address officers' interactions with those affected by mental illness, trained 100% of staff in Mental Health First Aid for Law Enforcement, and trained 20% of staff in Crisis Intervention Team Training, a 40-hour intensive intervention course.
If you or someone you know every needs help, the Auburn Hills Police Department can help and can act as a conduit to mental health resources in the community.
Delegation from India Visits Auburn Hills
On Sept. 9, a delegation of business owners from India met with members of the Auburn Hills Chamber of Commerce as well as representatives from Oakland County to discuss opportunities in the city.
Read the account of what happened by Thomas Tanghe, city manager.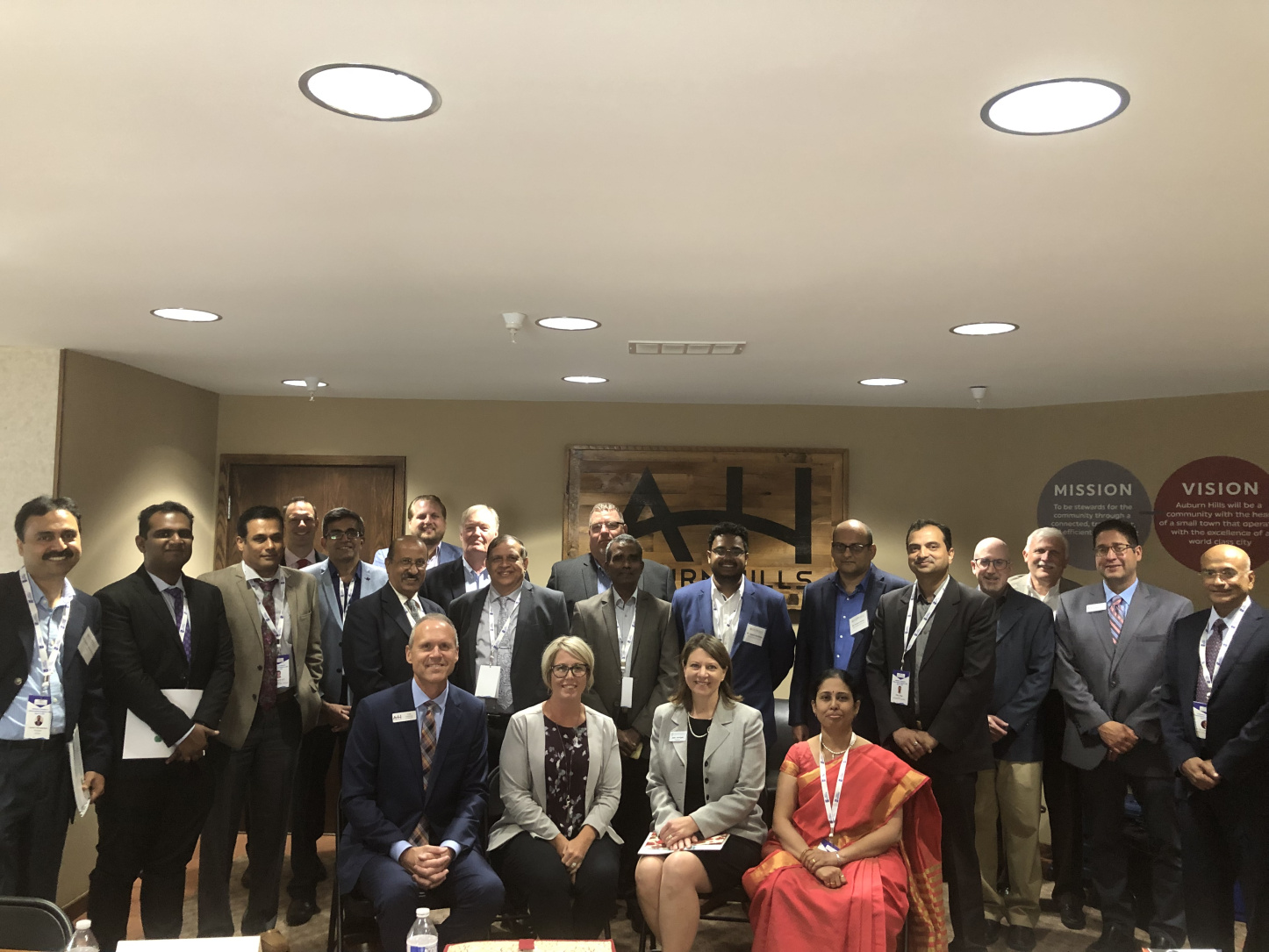 "Grandpals" Pen Pal Program
The Auburn Hills Teen Council is partnering with the Senior Services Department to pair a teen with a senior pen pal. Teens will write one letter to their pen pal every other week, asking questions and sharing the details of their lives that allow them to get to know their senior companion. Contact Rylan Pawlyn at rpawlyn@auburnhills.org if you are interested in being a part of this program.