Movie in the Park Starts June 14
Pencil in Friday, June 14, on your calendar for Birmingham's Movie in the Park Night.
The feature will be Zootopia and will play in Booth Park with pre-show entertainment at 7:30 p.m. and the movie at dusk.
In the event of inclement weather, movie nights will be held the following day. Watch the Birmingham Shopping District Facebook page for weather updates.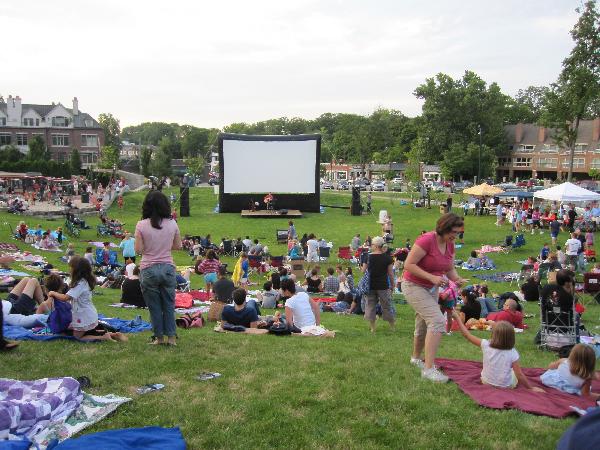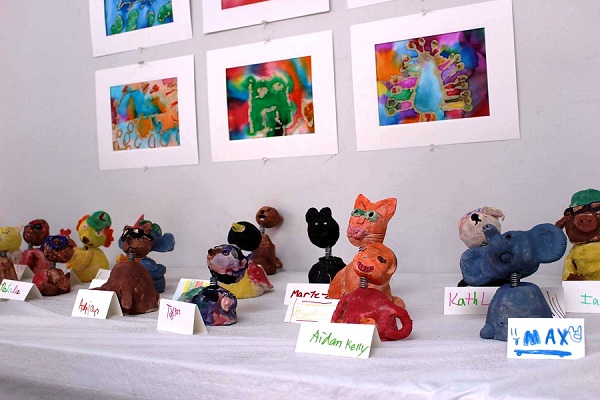 Sign Up for Art Camp Today
The Lori Haber Buckfire Foundation is hosting the sixth annual Planet Lori Art Camp, run by the Birmingham Bloomfield Art Center. The camp runs daily from Aug. 19 – 23, from 9 a.m. to 3 p.m.
The Lori Haber Buckfire Foundation is providing full paid scholarships for children ages 5 to 15 to attend the camp. Eligible applicants who have not previously attended the camp will have priority for scholarships on a first-come basis before June 15.
There is limited space in the camp, so turn in applications as soon as possible.
Save the Date: IN the Park Summer Concerts Begin in June
Enjoy an evening of sounds in Shain Park this summer with the In The Park Summer Concert Series. Join the fun on Wednesdays at 7 p.m., beginning Wednesday, June 19.
Visit www.bhamgov.org/summerconcerts for the concert schedule and band line-up.
As the anniversary of D-Day approaches, residents can honor the event that changed the course of World War II by attending several events around Birmingham hosted by Next.
Wartime Music That Inspired A Nation
Thursday, June 6
12:30 p.m.
Cost: Free for members, $5 non-members
Honoring the 75th anniversary of D-Day, Music Historian Stu Johnson will share songs that played a significant role during the war years. Enjoy a sentimental and patriotic review of some of the most beloved tunes of the 1940s.
D-DAY: June 6, 1944
Thursday, June 6
6 p.m.
Cost: Free for members, $5 non-members
Professor Bruce Zellers, B.A., M.A., from Oakland University, offers insight into this historic event. Defeating Germany involved the interests of the great powers — the Soviet Union desperately needed relief, Great Britain focused on the future of the empire, and the United States concentrated on postwar leadership. Everything came together on that fateful day.
Events are offered by Birmingham Next and will be at 2121 Midvale Street in Birmingham. For more information contact 248-203-5270, or visit www.BirminghamNext.org.
City Master Plan Process Looking at the Next 20 Years
While the city-wide Master Plan Charrette concluded in May, the Master Plan process remains full-throttle as the city's consultants, led by noted planner Andres Duany, analyze and assess input from hundreds of Birmingham residents, merchants and stakeholders on their vision for the city's next 20 years.
The Charrette was a success as Duany and his team from DPZ Co Design discussed and analyzed housing trends, neighborhood development, transportation and a number of other topics during the week-long gathering held from May 14-21. If you could not be part of the Charrette and still want to participate, you still can.
Watch for a second online and hard copy survey available this month. More information on the new survey can be found at www.thebirminghamplan.com.
Additionally, July 8-10 a city-wide Master Plan Drop-in Clinic will be held from 9 a.m. to 7:30 p.m. at 255 S. Old Woodward in downtown Birmingham.