Joe's Army Navy: A Great Place for Stocking Stuffers
LBN Community Series
Royal Oak
Jeff Goldsmith has never met a gas mask he didn't like. Good thing for him they fit right in at Joe's Army Navy Surplus.
Jeff Goldsmith is now the owner of the store, which has been a Royal Oak mainstay since 1976.
"Dad bought the business with a partner in 1972 when it was in Pontiac," said Goldsmith.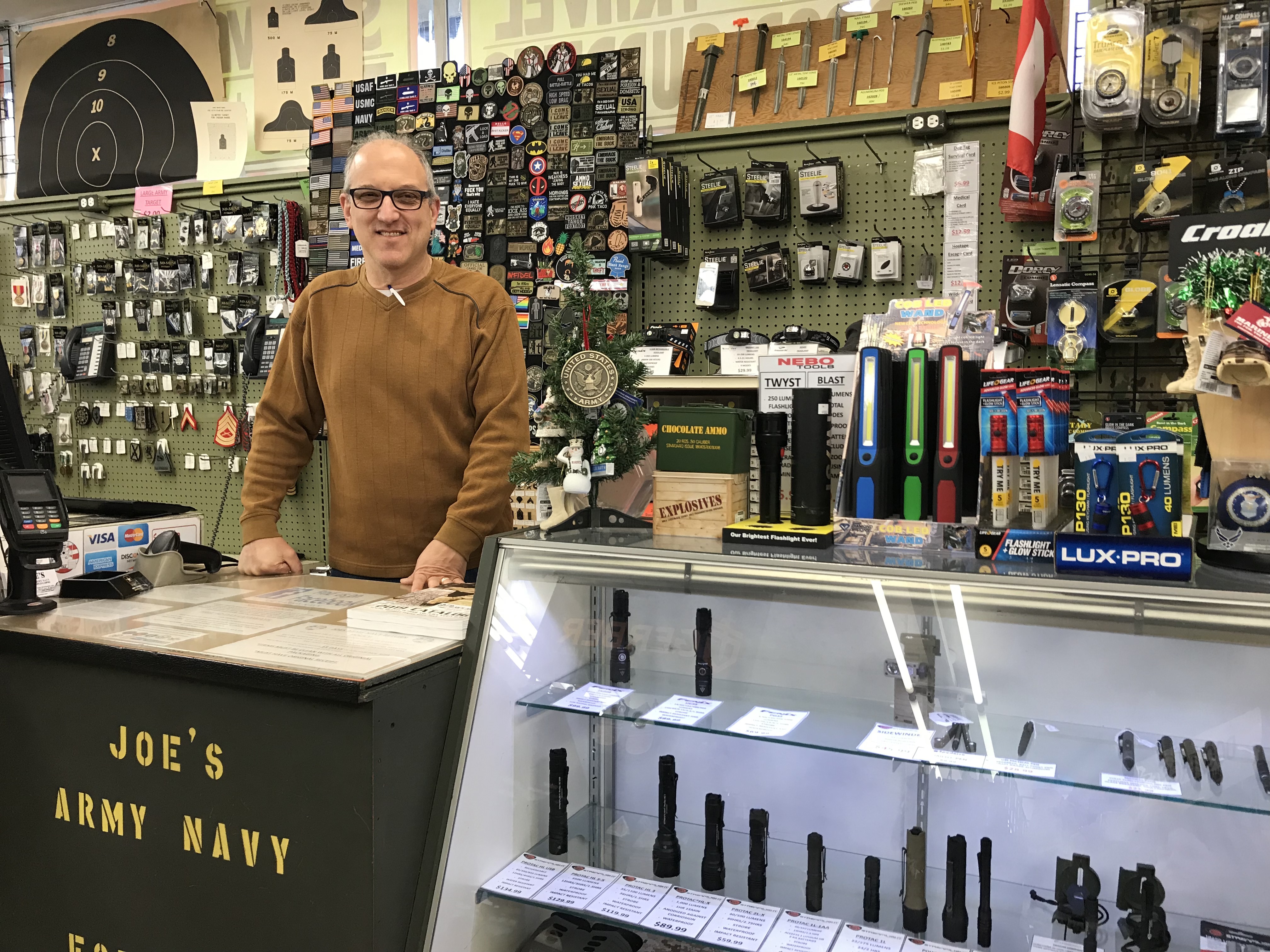 JEFF GOLDSMITH
OWNER, JOE'S ARMY NAVY SURPLUS
After Goldsmith's dad, Herman, split with his business partner in the 1970s, he kept the Pontiac store, while the ex-partner opened a store in Royal Oak. Herman decided to move the store from Pontiac to Waterford, where they still do a brisk business.
Jeff Goldsmith joined his father in the business in 1985.
Three years later, Herman bought the inventory from the Royal Oak store in a bank auction from his ex-partner and re-opened Joe's Army Navy in Royal Oak on Main Street. Then, in 2001, as parking became more and more of an issue, they moved the store north on Woodward Avenue.
Now, at 87, Herman is retired, but still comes in to the store every day. "He does the payables, but he's not as active on the floor as he used to be," said Jeff Goldsmith. "He makes my life easier."
While the store carries family history for the Goldsmiths, it's a virtual treasure trove for military enthusiasts, preppers, those who spend a lot of time outdoors and anyone who is serious about staying warm in the winter.
Joe's carries all kinds of cold weather gear from authentic military pea coats, hats and gloves, to Carhartt brand apparel, boots that protect against the cold to minus 10 degrees and long johns.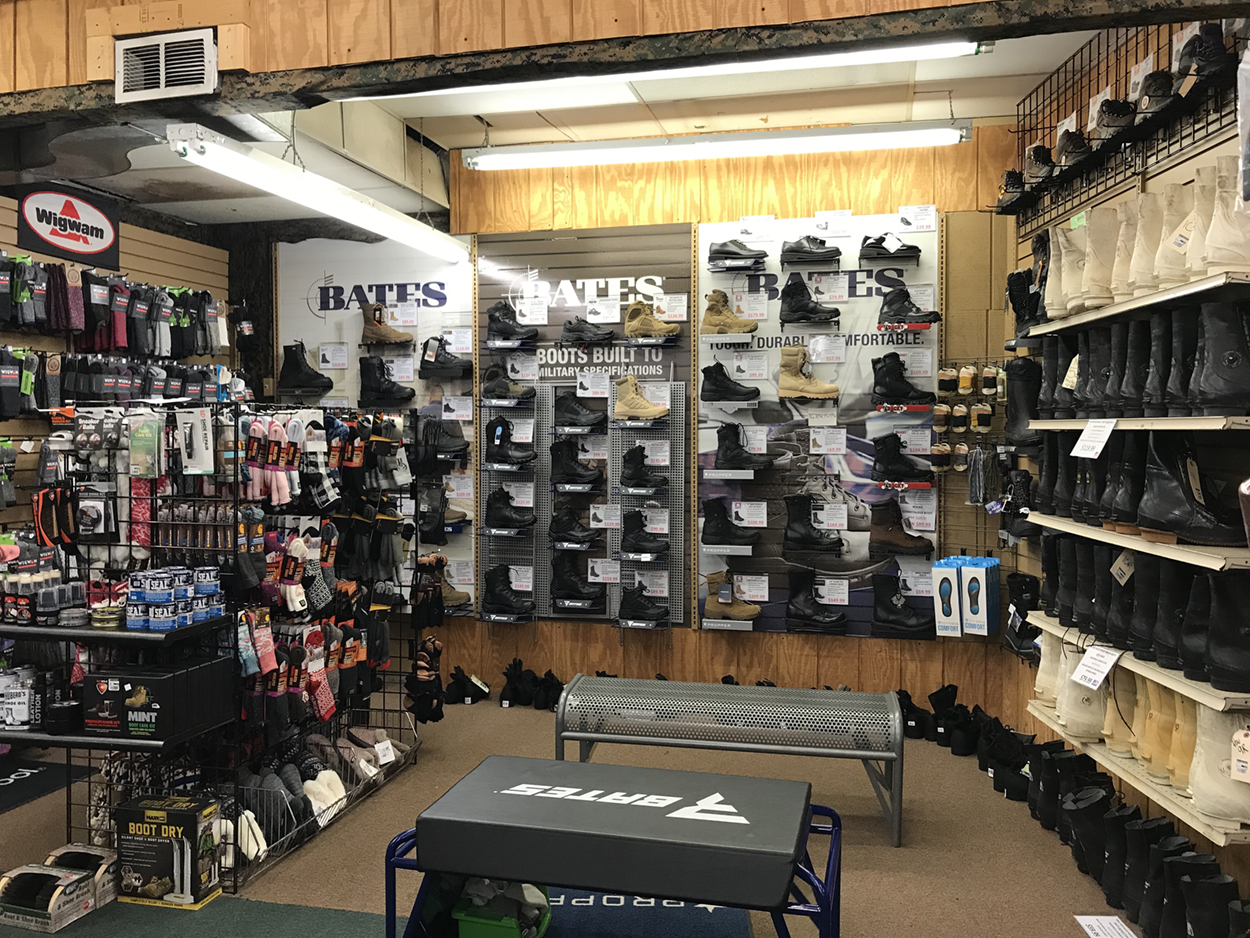 Not what you're looking for? Goldsmith said he has 200 kinds of pocket knives, 40 different tactical boots, 30 distinctive tent stakes, 12 brands of military and commercial blankets and a wall of bags.
"And year-round we sell thousands and thousands of socks," said Goldsmith.
"If you're looking for gear, they've got it from A to Z here."
Not blind to the conveniences of online shopping, Goldsmith is proud to be able to offer those who need a break from the cold an excellent selection, without the wait for delivery.
Michael Stone, of Warren, is one of those people. "I was looking for a pair of boots," he said. "I have construction boots on and sometimes they just don't cut it. If you're looking for gear, they've got it from A to Z here."
Stone said that this purchase was his first at Joe's Army Navy, but it won't be his last. In fact, he plans on bringing his girlfriend to the store soon to do some shopping.
But Joe's Army Navy has even more interesting things going for it. Take the military surplus items available. While the United States military no longer sells surplus items at auction, other countries still do. Shoppers can find coats from Germany, gas masks from Israel and blankets from Croatia. A wall of ammo cans in every size and camouflage tarping is at the back of the store. Military carry consignment items are also available, so those interested in U.S. military items can find a few gems, too.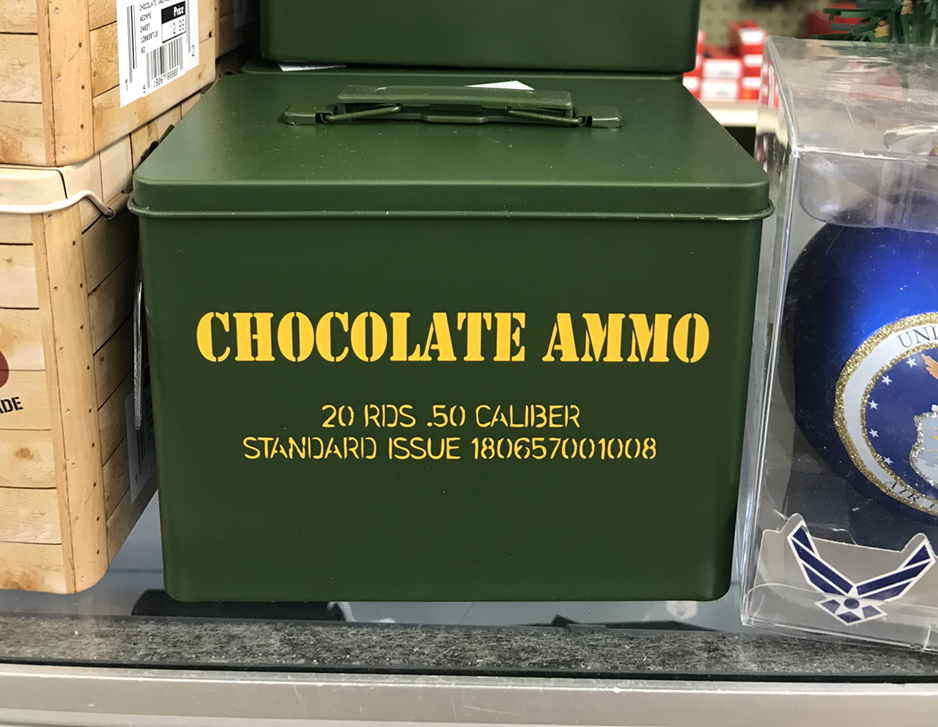 "Army Navy stores have an aura of 'You never know what you'll find,'" said Goldsmith. "I don't want them to find something they can get in a Dick's or Dunham's. We're kind of a catch-all."
Shoppers can also have personalized military dog tags made in the store for just one person, or a whole party. Morale patches, military pins, first aid supplies, flashlights and MREs—meals ready to eat—all make unique gift ideas.
"We're like the kings of stocking stuffers," said Goldsmith.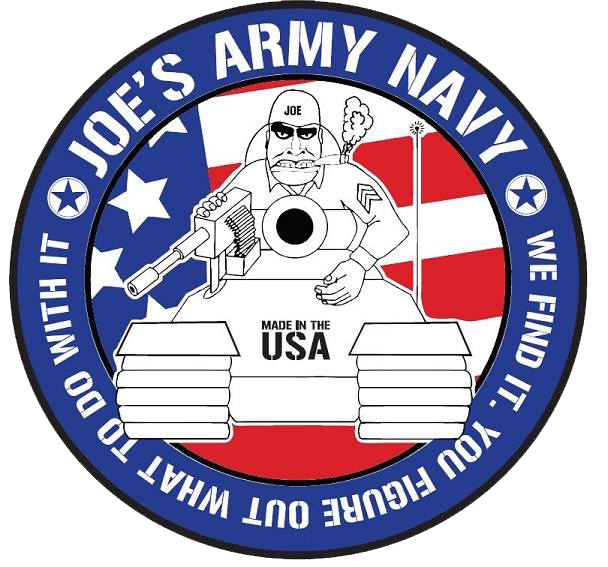 32302 Woodward Ave
Royal Oak, MI 48073
248.549.2692
981 West Huron
Waterford, MI 48328
248.681.5277