Rita O'Brien Design Group:
Inspirational Interiors
LBN Community Series
Troy
It's a jam-packed day for Rita O'Brien.
The interior designer spent the morning at her client's house in Clarkston, overseeing a demo of the kitchen, and now they're back at O'Brien's office and showroom in Troy's Michigan Design Center, selecting pieces that will go in the room. Later on, O'Brien will board a bus with a bunch of her designer pals to check out the Junior League of Detroit's Designer Showcase at the Fisher Mansion in Detroit's Boston-Edison neighborhood.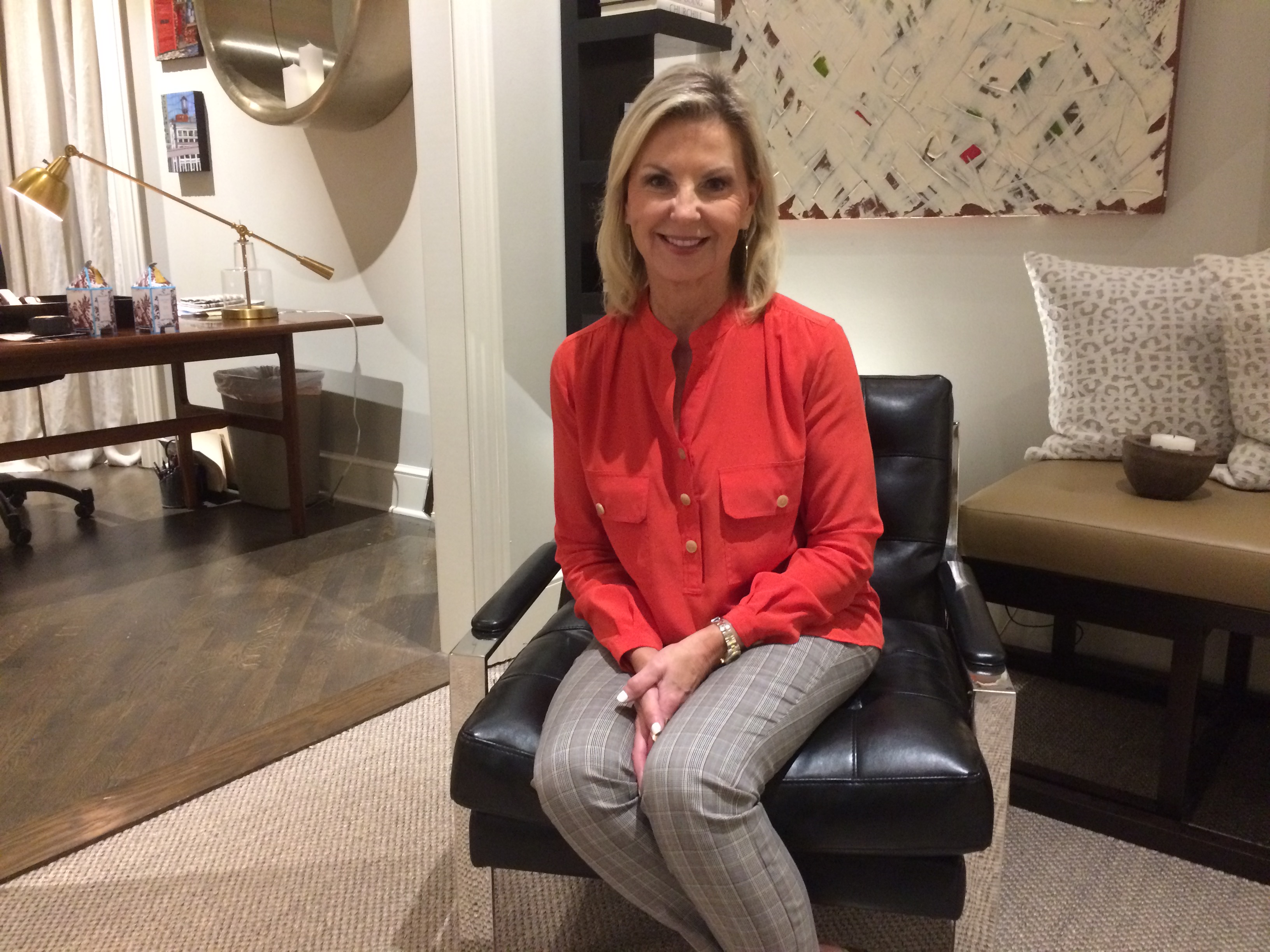 RITA O'BRIEN
OWNER OF RITA O'BRIEN DESIGN GROUP
Then it's back to work on the kitchen renovation the next day with her client, Karrie DeLuca, who sings nothing but praises for O'Brien, from her ever-sunny disposition to her insightful ideas for transforming spaces.
"She did our pool house," says DeLuca. ""We had lived in Asia and wanted a Balinese look. I met with Rita, and she was able to take what was in my head and make it happen. It was exactly as I hoped it would be."
DeLuca loved O'Brien's work so much that she asked O'Brien to do her kitchen. That project should be completed by Christmas.
As head of O'Brien Design Group, the designer has racked up a slew of awards, numerous magazine articles, and has earned a reputation as "The Color Whisperer" for her expertise at choosing perfect shades.
O'Brien has always had a flair for design—she recalls helping her mother rearrange things as a young girl—but she hasn't always been an interior designer. Her first job in her hometown of Cleveland was a reservationist for United Airlines, moving up as a gate agent at the Cleveland Airport, then a manager of the airline's Red Carpet Club, then training and development of the travel-agency industry for UA's Chicago office, and after that, she opened her own travel-incentive company, Target Travel.
Her design philosophy: "To help the client get the look they're after but educating them through the process so they can understand scale and color, and if they like a certain style, what can mix with it. I make suggestions and generally people follow them."
Her transition into interior design began while she was living in Chicago. Her first client there wanted an entire home redone. "It was trial by fire," she recalls, but luckily she had the massive Merchandise Mart at her disposal, and she availed herself of many sales reps who helped her learn the business.
Ten years ago, after moving to Michigan, she started her design business in her basement in Birmingham, then moved to a studio at Cole and Hazel in the same city. Two and a half years ago, she moved to the design center, a vast complex of showrooms for high-end home furnishings, lighting, flooring and all things interior.
"This is heaven," she smiles. "The design center is open to the public and there is no other resource like this in the state. Everything is here for the client as well, so when the client meets me here, we tour the design center."
O'Brien is one of five interior designers with studios at the MDC. "I don't have any one style — it depends on my clients' needs and their tastes. I would say I'm a chameleon. I can do contemporary, eclectic, traditional, over the top, just whatever genre my client wants, that's what we do." To stay on top of trends and styles, she goes to High Point, NC, twice a year to see what's new.
Her design philosophy: "To help the client get the look they're after but educating them through the process so they can understand scale and color, and if they like a certain style, what can mix with it. I make suggestions and generally people follow them."
That gives O'Brien, who does loads of renovations from the studs up, a lot of joy. "It's so rewarding to take a room and transform it completely."
Some of her suggestions include where to place electrical outlets, where to put light bulbs, what drywall to use, where not to enlarge a space. Scale—too big or too small—is a big issue when people buy something like a sectional, coffee table or dining room set, get it home, and it looks terrible in the room.
"So many times people will say after they hire me: 'If only I'd met you before I bought this piece,' because it's not to scale," says O'Brien, who either has to work around the piece or it has to go. Her clients have told her "I'm saving money by using you."
For new clients, she offers a complimentary 30-minute in-studio consultation, and her fees are by the hour or by the project. If you want to change colors in your home, she can schedule a two-hour visit. She also acts as the point person between the client and tradespeople for complete renovations, and has developed a fine network of people she recommends. "I work with many trades that I know are topnotch. You gravitate toward people you can trust—who have your back and you have theirs."
It's clear O'Brien has found her perfect niche. She not only loves her challenging work, she loves the people. "It's a very personal job, because most of my projects are five to six months, and then you do the next room and the next one, and you get to know these people well. They develop a trust with you, and once you've done one room, it's "Oh, I know you get me, you understand what I want."
O'Brien works on eight to 12 projects at a time for a plethora of clients. Her white board in the rear of her studio reflects a busy but organized schedule. She carries unique items such as customized leather "quote" books, home furnishings and private furniture lines. Her company also represents many Detroit artists, whose lively, mostly abstract works punctuate her showroom walls. Her husband, Tom O'Brien, reps the artists, who include Tony Roko, Darcel Deneau, Claudia Hershman, Laurel Pitynski, Mark Wolak, Michael O'Reilly, Sue Zinger and others.
So does Rita O'Brien, the designer with the unflappable spirit, ever get frustrated? Not really.
"Sometimes you know if they only removed the one piece, it would be better. But you have to honor the fact that that one piece is special to them. What I find exciting is that there's this one piece that I have to use and surround it and make it look beautiful."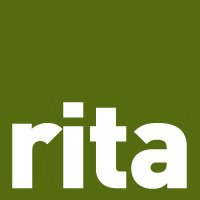 Rita O'Brien Design Group
Michigan Design Center
1700 Stutz Dr., Suite 115
Troy, MI 48084
248-326-5353
www.ritaobrien.com
jfklsadjfklsjdklfjs
sdjfksdjfklsad
fasdjklfjsad
fj
asjdf
ksjdaf
kjsdk
fjsa
dkjf
sadjfjf
ksadj