By Honey Murray
Local Business News
Troy resident Kathryn Murphy chuckled as she recalled the frustration of trying to talk on – and arrange repair for – an iPhone that had been grabbed and thrown by her 2-year-old.
" 'Please, Katie,' " my dad would say during our calls that were full of static and awful sound quality. 'Please take your phone somewhere and get it fixed, so we can have an actual conversation!' "
"I'm a working mom with two toddlers," Murphy explained. "I'd already been to my service provider for a repair that didn't succeed too well. So, I was trying to get by, and I didn't want to be without my phone again."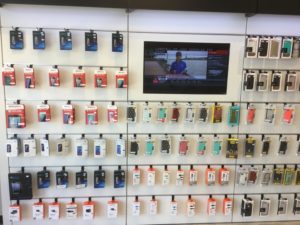 But when Murphy noticed the gleaming, new uBreakiFix electronic device service location in her neighborhood, on Crooks Road near Big Beaver in Troy, Mich., she decided to stop in and attempt another repair.
"The store was welcoming and spotless," Murphy said. "I was helped by a very friendly and sympathetic tech guy, who said they'd have my phone ready, hopefully, by the end of the day. Two hours later, my phone was fixed!" Kathryn added:  "I'd been ready to just buy a new phone, so they saved me hundreds of dollars!"
The uBreakiFix business in Troy is one of five company locations to open in Metro Detroit during the past 15 months. And owners Drew Lessaris and Matthew, Ron and Joyce Harb have plans to expand into Macomb and Wayne counties, Brighton, Ann Arbor and Flint over the next two years.
"I'd been looking for a business venture for this Detroit area," said Ron Harb. "I'm from here and, though I moved to Little Rock (Arkansas) when I married years ago, I've remained a Detroiter in heart and spirit."
"I did research and discovered uBreakiFix," Harb said. "I met with the founders and couldn't have been more impressed with their passion and work ethic."
"And," added Harb, "when I was looking for an operating business partner, I was blessed to find Drew."
Moving here from Indianapolis, Drew Lessaris had also been moved by the passion and commitment of uBreakiFix's founders.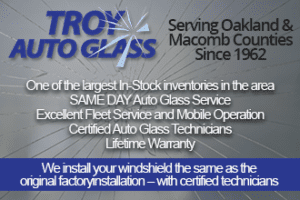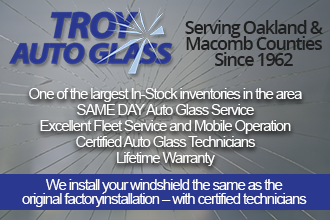 "I could see that they were building for the long term, and that they based the business on robust technology, extraordinary customer service, the highest-quality parts, support for the growth of each team member and, especially, an ethical and transparent business model," Lessaris said. "UBreakiFix, from the start, distinguished itself from all other device repair businesses," Lessaris said. "We diagnose for no charge. We have a set price for each type of repair, a 90-day nationwide warranty, and we will match any (regular) repair price. If we cannot fix a device, there is no charge. Most importantly, we hire staff who care about people. We don't see ourselves as a repair company, but as a customer service company."
And their service has changed dread and disappointment into joy for many customers.
"We were able, after a whole day of trying, to restore hundreds of photos of a couple's newborn when their phone got wet. That was a rewarding day," Lessaris said.
"Yes," agreed Harb. "So many people don't know that turning on a phone with water damage is the worst thing you can do. The number one rule is to power off the phone so the current doesn't destroy the mother board."
"Just tell everyone to bring their water-damaged phones to us," Lessaris said. "Water treatment for an iPhone 6 series is only $50!"
One of the people Lessaris hired, Ben Willoughby, started as a uBreakiFix tech in Indiana and moved to Detroit to join Lessaris's team here as  regional manager. At the Royal Oak location on Woodward Avenue, Willoughby enjoys guiding new staff members through the initial 30-day training period.
"The company provides such opportunities for its workers," Willoughby said. "And the mindset is that the team is a family, not just a business. It's a great place to be all the time, from Drew and Ron to the folks in corporate."
"It is easier to teach people how to fix things than how to be nice, to be encouraging in a customer's time of need," said Justin Wetherill (Co-Founder/CEO), a Forbes "30 Under 30" honoree who opened the first uBreakiFix in Orlando in 2009 with partners David Reiff and Eddie Trujillo.
A former data-base analyst with a degree in accounting, Wetherill shared the story of the company's humble beginnings. "In 2009, right after opening my new iPhone 3G, I dropped it, and it broke," Wetherill said. Unwilling to leave his phone at any of the bleak and dingy repair businesses nearby, Wetherill — a tech lover and tinkerer — decided to fix it himself.
Wetherill and Reiff then realized the extensive need for quality device repair and began a living room-based, mail-in business. When customers were willing to drive two hours or more to wait for a repair instead of mailing their phones, the three founders saw that brick-and-mortar locations were their next step.
UBreakiFix now has 325 locations, with nearly 700 being developed – and the company has completed more than 2.5 million repairs. "We're really excited about the success and impact we've had in the Detroit area and with how receptive Detroit has been," said Wetherill. "Focusing on people and process, profit has been a by-product and a blessing. We plan to keep growing and sharing with customers and employees."
Company information:
Detroit area locations:
3137 Crooks Rd.; Troy, MI 48084 248-712-6622
3941 Telegraph Rd.; Bloomfield Hills, MI 48302 248-940-2971
30274 Woodward Ave.; Royal Oak, MI 48073 248-607-3427
24508 Southfield Rd.; Southfield, MI 48034 248-281-4958
36657 Van Dyke; Sterling Heights, MI 48312 586-272-2105
Like this article?  Checkout other Troy business stories featured on LBN
Troy's Grape Leaves celebrates 13 years of healthy eating 
Troy Auto Glass Celebrates 55 Years