Friends,
Less than three years ago, I quit my job in corporate communications and went headlong into freelancing. I called it, "my adventure." Since then, I've been especially aware of taking risks and doing things that scare me.
Well, I'm heading into another adventure next month. I'm running my first 5k.
I'm not entirely sure how I got talked into this. I've never liked running. In fact, I've warned people that if you see me running, you should probably be running, too.
Yet, here I am in the middle of training week five.
I'm using a couch-to-5k app, and if we're being honest, I still identify way more with the couch aspect than the 5k aspect. I've also developed an obsession with running clothes, updating my playlist and keeping my newly chopped hair out of my face without looking like a sweaty Medusa.
The struggle is real, y'all.
The event is Women Run the D on Sept. 15 on Belle Isle. I have no idea if I'll keep up with running after the race, but I'm enjoying the challenge and proud of my accomplishment already. My goal is to finish in the top 500 in my age bracket. Keep your fingers crossed!
Rebecca
Mayor and Police Chief Issue Statements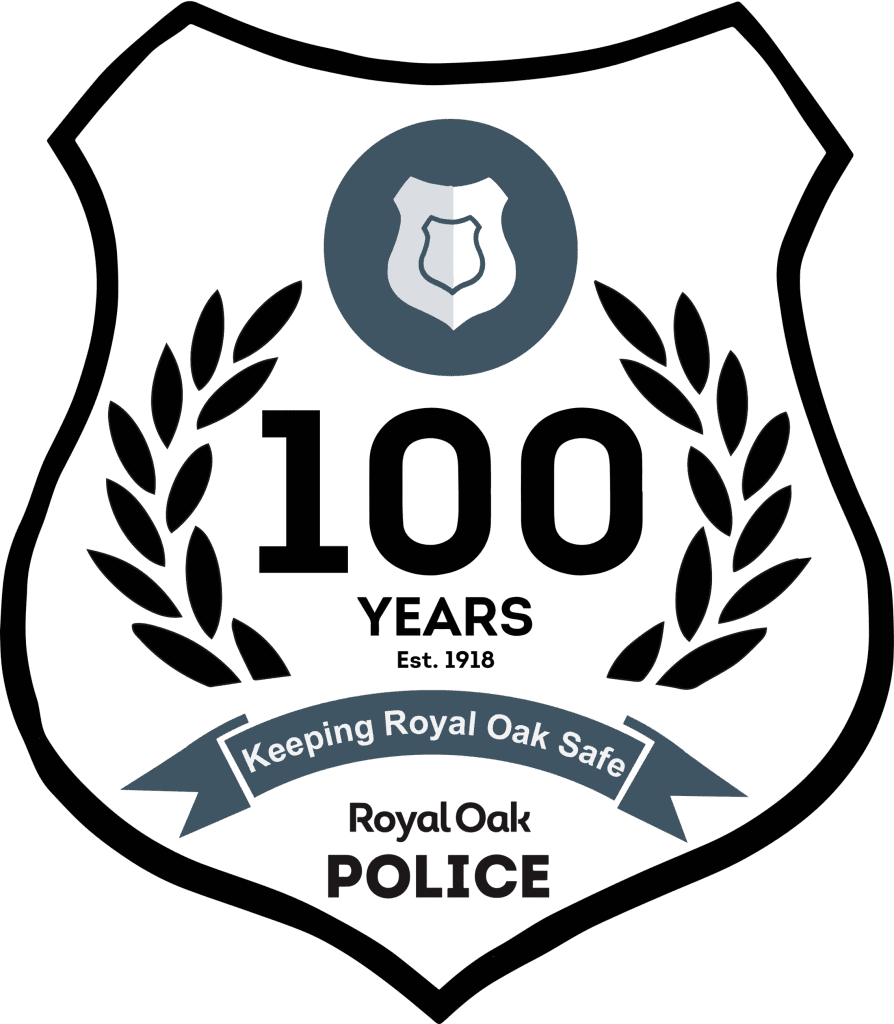 From Chief Corrigan O'Donohue:
"The Royal Oak Police Department has completed our internal investigation into the Aug. 13 incident involving an African American man and the Royal Oak police.
"On behalf of the police department, I would like to apologize to Mr. Myers for how he was treated. What should have been a very short encounter was extended when the officer involved insisted on getting Mr. Myers' identification. The officer had no legal right to demand the identification and should have simply advised Mr. Myers why we were there and allowed him to go on his way. The officer involved is a new, probationary officer and he made a mistake. This officer will be provided with remedial training to address this issue.
"Early in this encounter, Mr. Myers requested a supervisor make the scene. Although the first officer did not call for a supervisor, the second officer on scene did.
"The responding supervisor did not handle this situation in a manner I expect Royal Oak supervisors to conduct themselves. He did quickly advise Mr. Myers that he was free to go; however, he did not effectively look into the situation or allow those present the opportunity to express their concerns.
"This is not the practice of the Royal Oak Police Department and it is not acceptable. The supervisor has been disciplined and every Royal Oak police supervisor has received additional training in procedural justice.
"This incident stemmed from a 911 call in which the caller reported she was uncomfortable because a male subject was circling her vehicle, staring at her from across the street, and was possibly taking pictures of her and her son. In total, Mr. Myers was verbally detained for approximately 19 minutes. A supervisor was called to the scene, per Mr. Myers request, about 6 minutes into the encounter and the supervisor arrived approximately 11 minutes later (17 minutes into the encounter). Mr. Myers was advised he was free to go 2 minutes after that. This is an unfortunate incident where the ROPD did not live up to our own standards. Corrective action has been taken and we will continue to hold all members of the ROPD to the highest standards."
Two days after the incident, Royal Oak Mayor Mike Fournier issued this statement:
"The city of Royal Oak takes nothing more seriously than our responsibility to provide public safety with the highest level of integrity and transparency. We are passionate about being a city that lives and acts according to our values and one where all people from all walks of life, from all racial and ethnic backgrounds feel not just safe, but welcome and embraced as members of our community. We absolutely recognize that racial bias exists and we as a community aspire to be among those working every day to combat it. But, this is not just the work of our officers and public officials alone, but all of us, individually and as a community must put in the effort to recognize and come to terms with our own personal prejudices and biases. We are in the process of evaluating what mistakes have been made and we will own them, we will learn from them, and we will continue to strive to be better in everything we do."
Beaumont Urgent Care at Woodward Corners Opened Aug. 15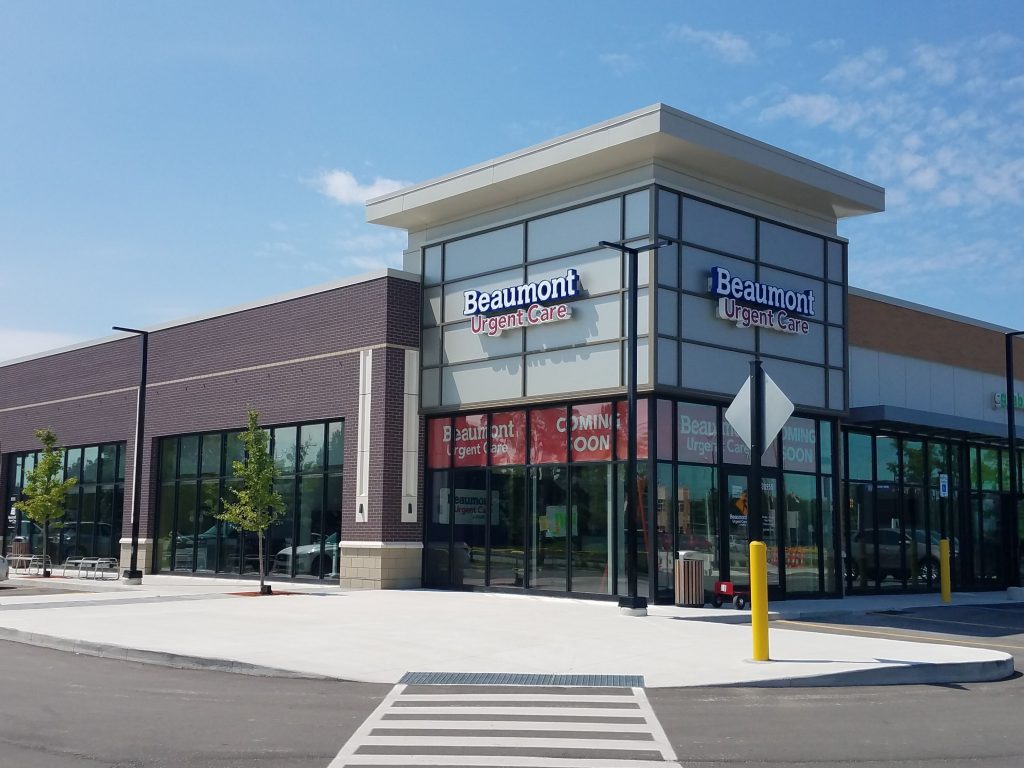 Beaumont Health and WellStreet opened an urgent care facility at 30955 Woodward Ave., inside the Woodward Corners by Beaumont development in Royal Oak on Thursday, Aug. 15.
"We're committed to making care more accessible and convenient for our patients. The community has embraced the urgent cares we have already opened, and we are looking forward to serving more patients at our Woodward Corners location. This is our largest facility to date and will serve as our flagship location," said Carolyn Wilson, chief operating officer, Beaumont Health.
The new Beaumont Urgent Care centers allow patients to access providers and facilities in the Beaumont Network quickly for minor injuries and illnesses at a reduced cost compared to an emergency room visit. Patients receive fast, efficient care. Expanded services like an in-house lab, X-ray and fiberglass splinting are also available.
Survey Results are in on Marijuana-Based Businesses
Lansing-based Cobalt Community Research conducted a survey of Royal Oak voters to better understand community preferences and concerns regarding adult-use marijuana businesses.
In summary:
The majority of residents support all types of businesses in the City of Royal Oak
The plurality believes some limits should be put in place, and the comments have a strong theme of being consistent with alcohol regulation
All of the potential limitations/regulations listed in the survey were supported by a majority of respondents
Older residents were much less likely to want any marijuana business to be allowed
Consistency with alcohol regulation and matching medical marijuana regulation with recreational were important themes
Read the full report.
Normandy Oaks Update
Recent progress on the Normandy Oak project includes:
Excavation and rough grading of the proposed parking area and "core" area (location of the proposed splash pad, pavilion and playground).
Footings and foundations for the proposed pavilion/restroom building have been placed
The proposed bio-swales for storm water runoff and absorption have been rough graded
All tree removals are complete along with the demolition of miscellaneous net poles, steps, etc. from the old golf course
Last week, the contractor team planned to continue grading operations, including expanding the irrigation pond and placing grid and aggregate within the parking area.
Please feel free to speak to on-site staff or contact Steve Sutton, Nowak & Fraus Engineers, anytime at 248-635-6571 or swsutton@nfe-engr.com with questions or concerns.