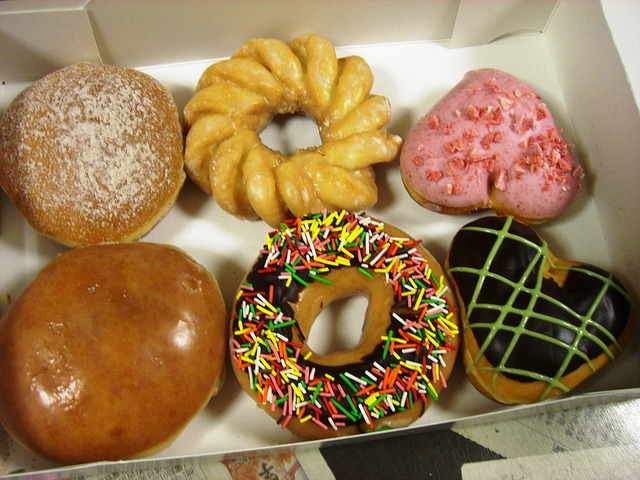 Cops and Doughnuts
Got questions about crime or crime prevention in Royal Oak? Whether it's something you've wondered about forever or a sudden curiosity, this is your chance to ask.
Submit your questions to: surveymonkey.com/r/TRFVKLY and a panel of personnel from the police department and 44th district court will use your questions to develop a series of topics to discuss at the Crime Prevention Council's annual Cops & Doughnuts on Tuesday, March 12 at 6:30 pm at the Churchill Community Education Center. Cops & Doughnuts provides residents with an opportunity to discuss crime trends, safe neighborhood initiatives and whatever topics are submitted in the survey. And, just to sweeten the pot – FREE doughnuts will be provided courtesy of State Rep Jim Ellison.
Free Kidney Disease Screening
Chronic kidney disease often goes undetected until it is serious enough for dialysis or a transplant.  But, if it is diagnosed early, it can be slowed or even stopped. Get an easy test on Thursday, March 14, from 9 am to 3 pm at Royal Oak's Beaumont Hospital, in the South tower Lobby outside suite 100. Beaumont Health nephrologists, dietitians and nurses will be on-site to review results and counsel patients. For more information, email Jennifer Fogarty at Jennifer.fogarty@beaumont.org.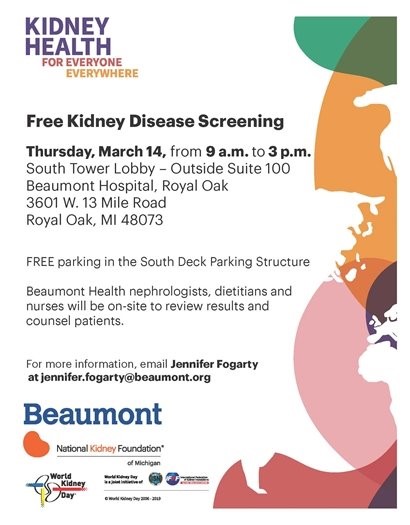 Special Meeting on Legalization of Marijuana
Michigan law allows communities to permit, ban or place restrictions on marijuana-related businesses. The city commission is currently taking several steps to study and evaluate allowing marijuana growers, safety compliance facilities, processors, microbusinesses and retailers in Royal Oak. While considering this issue, the city's goal is to provide information and receive as much feedback as possible from residents. On Monday, March 4, from 6:30 to 9 pm, the City Commission will hold a special session to discuss this issue.
The agenda for the March 4 work session is:
Overview of Marijuana Laws & Businesses – Craig Aronoff, Aronoff Law
Marijuana Use in Public Places – Laura Bassett, Dickinson Wright
Impact on Local Enforcement – Chief Corrigan O'Donohue, Royal Oak Police Department
City Commission Q&A
Public Comment
Residents will also be able to watch this work session on WROK Cable TV and on Facebook Live. The city invites residents to provide thoughts on the topic by clicking on surveymonkey.com/r/marijuana-web.
Think Spring Craft Show
Spring is the perfect time to decorate with new crafts or pick up a lovely accessory. Come out for free fun for the entire family and find some great crafts. Enjoy entertainment, food and, of course, crafts on Thursday, March 14, from 3 to 9 pm and Friday, March 15,  from 3 to 10 pm at the Royal Oak Farmers Market.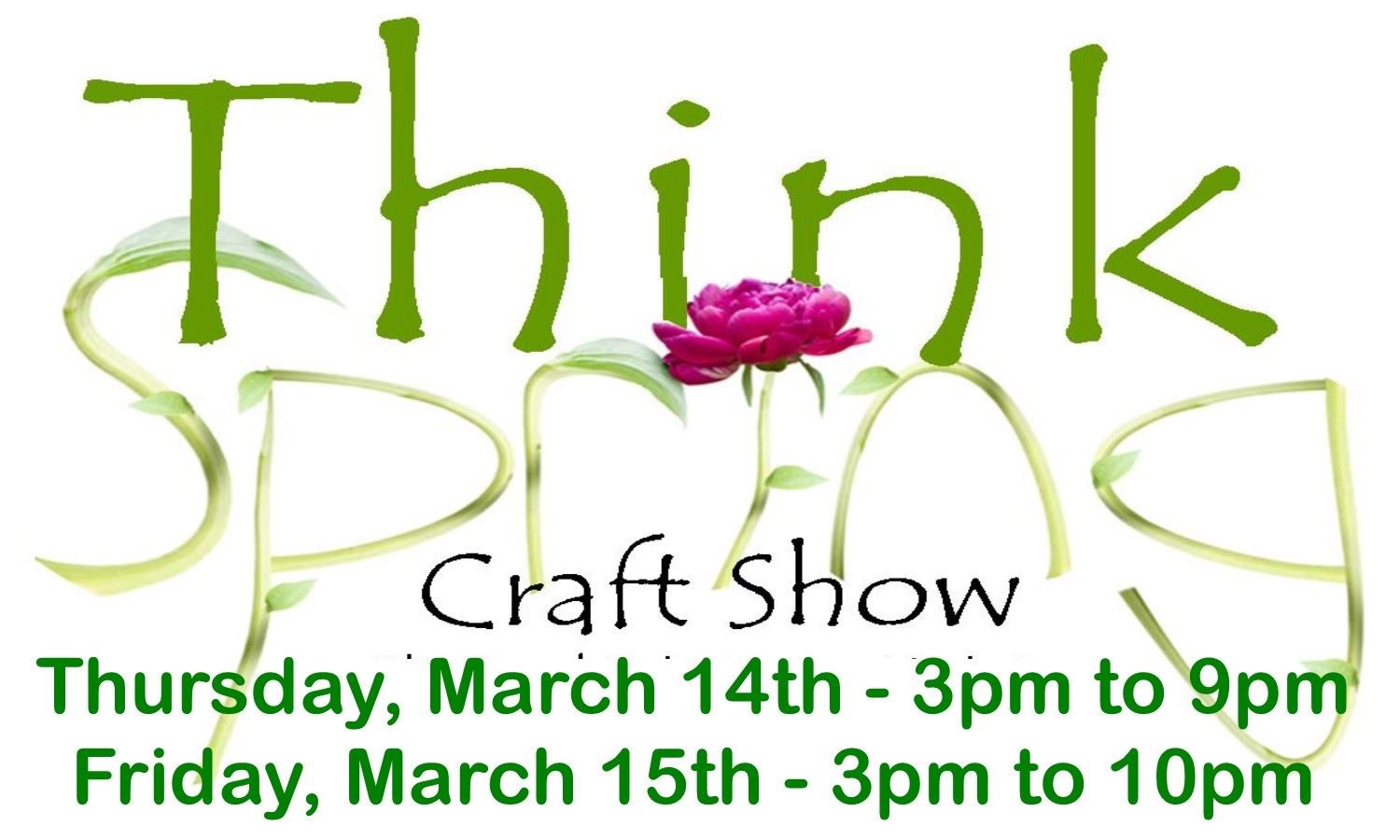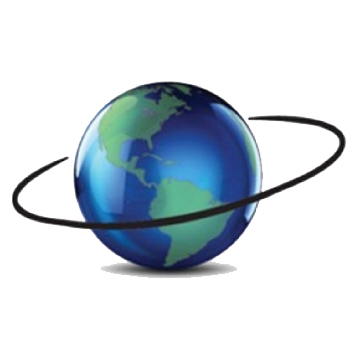 The Library Network Catalog App
You can do your book business wherever you are. The Library Network catalog app is now available for your mobile device. You can easily connect to library resources and your account from your phone or tablet. With the app you can:
Access your account 
Search the catalog
Renew items
Place holds
Pay fines
For Apple iOS devices search in the App Store for TLN Library Catalog.
For Android devices search in the Google Play Store for TLNmobile.