DDA's Sean Kammer One of 40 Under 40
Royal Oak DDA's Downtown Manager Sean Kammer has been recognized as one of Oakland County's 40 under 40. A panel of judges selected from 250 applications and nominations to find the top 40 young professionals and thought leaders who live or work in Oakland County. The top 40 were picked for excellence in their fields and their contributions to the quality of life in their communities. "I'm excited about this outstanding class of talented and passionate leaders who are committed to improving their professions and their communities every day," County Executive L. Brooks Patterson said. "These young leaders are wonderful ambassadors for Oakland County." See the full 40 under 40 list. .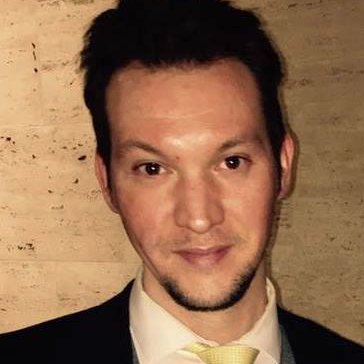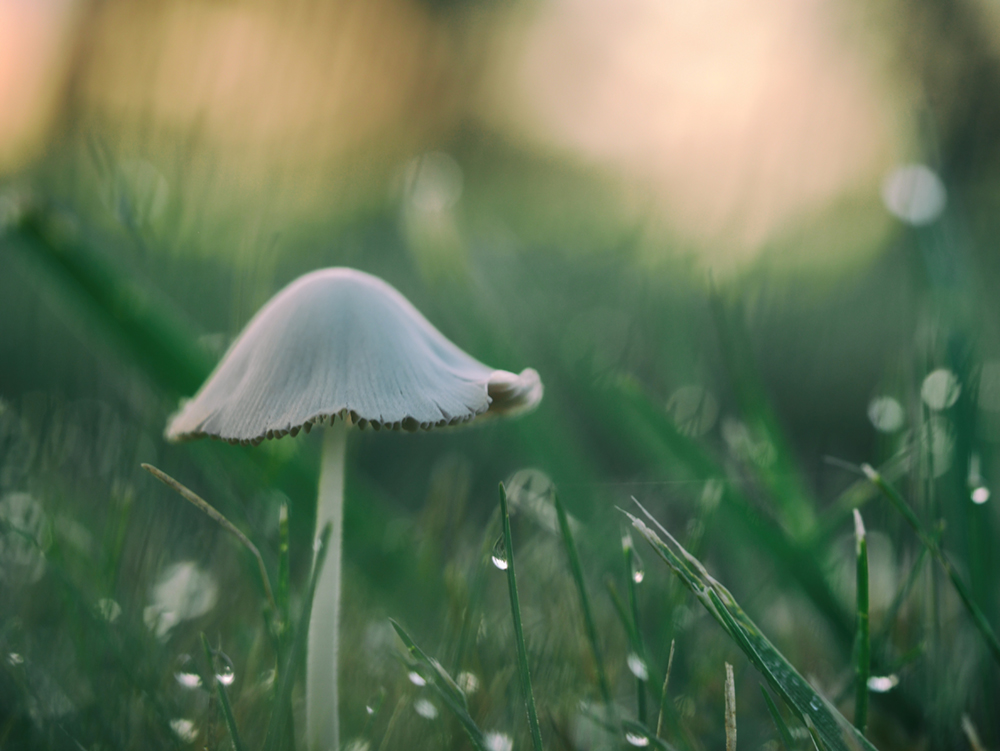 Friends of Fungi
They're not plants, but they grow all over. Fungi, the plural of fungus, include yeasts, molds and mushrooms. The study of fungi is called mycology.  If you want to know more about these fascinating organisms, then The Friends of Fungi Mycology Club is the place for you. Their next meeting is Wednesday, February 13, at 7 pm at the Royal Oak Senior Center. There is no pre-registration or cost for this program. Everyone is welcome.
A Unique Interfaith Experience
Join Song and Spirit at their new home for a unique interfaith psalm experience on Saturday, February 2 from 7 – 8 pm at Starr Presbyterian. Welcome the evening with Hazzan Steve, Mary and Rev. Ric in chants of praise and contemplation — in many languages — with readings and stories to awaken hearts and lift spirits. This promises to be a unique musical, meditative evening. All are welcome.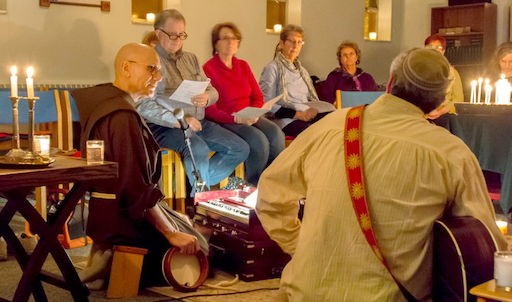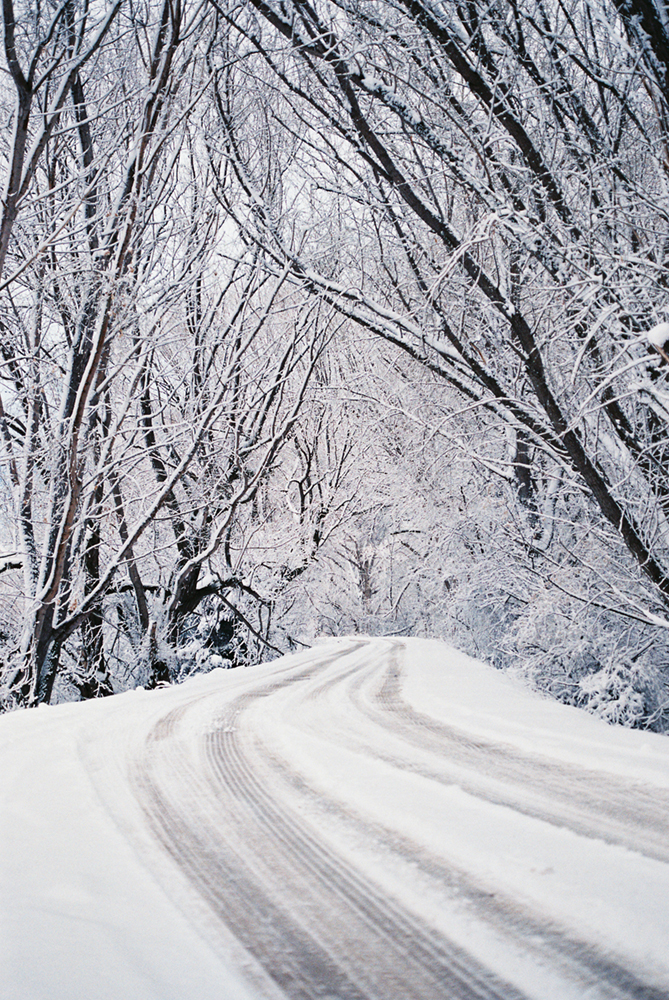 Snow Plow Tracker
You may have noticed that the weather last weekend was more like what we expect from a Michigan winter. But, was it a snow emergency? A snow emergency is anything over 4 inches. But if you want to be sure, call the Snow Emergency Hotline at 248.246.3442 24 hours. When a snow emergency is in effect, you must remove your vehicle from residential streets, or it will be ticketed and/or towed. Keep your vehicle off the streets until plow trucks have gone through the area. Once a snow emergency is called and plowing begins, it takes 24 – 36 hours to plow all the city streets. You can get more information and see the plowing progress by checking the snow emergency tracker. Located on Royal Oak's charming Main Street, Hyatt Place Detroit / Royal Oak is just steps away from Stagecrafters, Royal Oak Music Theatre, and Emagine. Join the Royal Oak Chamber of Commerce for a ribbon-cutting for the new Hyatt Place on Thursday, January 17, from 5 to 7 p.m.
Road to Reopen January 24
North Main Street, which is currently closed to through traffic from Crooks to 12 Mile Road for traffic signal work is expected to be completed on Thursday, January 24. Detour signs are posted. Residents on Euclid Avenue and patrons of Michigan Cabinet World and Tuff Shed are advised to use Washington Avenue. And travelers can still use North Main Street to get to the following businesses during the road closure:
Burger King
Motor City Photography
Shut Up and Box
North Main Animal Hospital
Royal Oak American Legion
Morisette Automotive
Michigan Soy Products
Whiski Kitchen Design Studio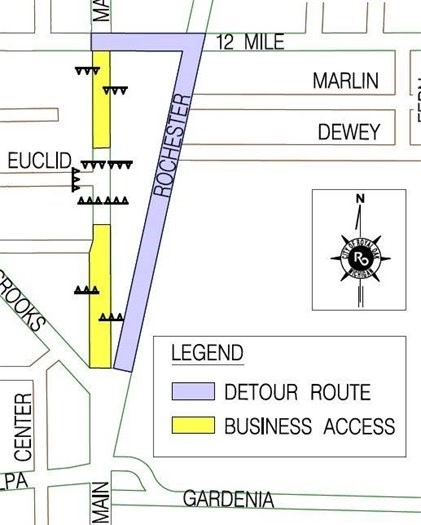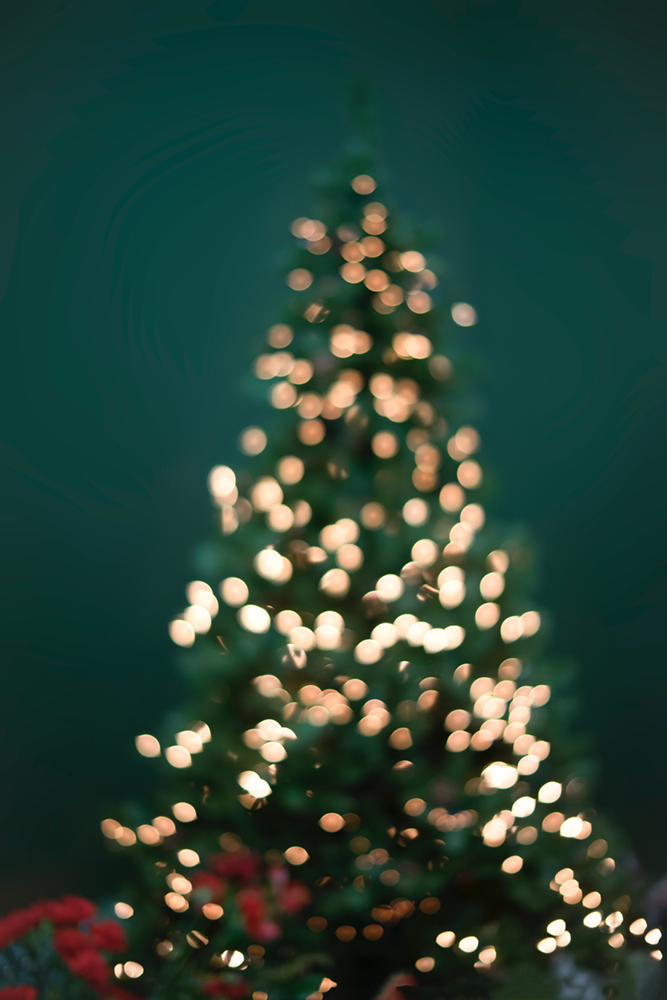 Still Have your Christmas Tree?
If you're still vacuuming up pine needles, you may want to take that Christmas tree to one of Oakland County Parks recycling site. The recycling program ends January 27, so don't wait. The following 11 Oakland County Parks take Christmas trees for recycling 9 am to 4 pm, seven days a week through January 27:
Addison Oaks County Park, north of Rochester
Catalpa Oaks County Park, Southfield
Glen Oaks Golf Course, Farmington Hills
Groveland Oaks County Park, near Holly
Independence Oaks County Park, near Clarkston
Lyon Oaks County Park, Lyon Township
Oakland County Farmers Market, Waterford
Orion Oaks County Park, Orion Township
Red Oaks Golf Course, Madison Heights
Springfield Oaks County Park, Davisburg
White Lake Oaks Golf Course, near Waterford
There is no charge to drop off trees, but all plastic, tinsel and wire must be removed. No commercial trees are accepted.